Xterra ERG650W Water Rower Review
Today, we're reviewing the Xterra ERG650W Water Rower. We'll discuss my experience in trying the machine, the feedback I've heard and read from owners, and how it compares to other rowers on the market.
It's an upgraded version of the ERG600W, so we'll also discuss whether it's worth the extra cost.
In short, the Xterra ERG650W water rowing machine is a great high-end water-resistance rower for those who could care less about the fancy wooden frame of expensive WaterRower brand models. You'll get the same great workout and realistic rowing sound.
The monitor is fine for data tracking, but you can't race with others online as you can with the WaterRower S4. You can, however, race against the computer.
Other downsides include those that apply to water-resistance rowers, in general. Those planning to get into the hobby of indoor rowing would be better off with an air rower. I.e., those who want to join a CrossFit gym or rowing studio, etc.
Xterra charges way more on their website. So, for the lowest price use a major retailer and one that includes free shipping.
Xterra ERG650W Water Rowing Machine Review
Resistance Type
As the name suggests, the Xterra ERG650W is a water resistance rowing machine. Meaning, it creates resistance using paddles suspended in a tank of water.
When you pull the handle to begin the stroke, the gears cause the paddles in the tank to spin, displacing the water.
The harder you pull, the faster the water is displaced and the harder it becomes to row. If you've used a paddle before, you likely noticed that the faster you went, the more force it took to move the water out of the way. This has to do with fluid dynamics.
This creates both variable resistance (which I explain in this article) and a nice natural feel. With this type of rower (i.e., unlike magnetic rowers), it's like you're rowing on water (lake, river, etc.) because you'll hear the swishing sound of the water.
Water rowing machines like the Xterra ERG650W tend to have a quiet, smooth, and strong resistance, which increases the harder and faster you row.
If you want to do a gentle, low-intensity workout, you can just row slower. But if you're looking to maximize intensity, pull harder and faster, and you'll get one heck of a workout.
Also, adjusting the level of water in the tank will raise/lower the difficulty by increasing the amount of water that the flywheel must displace.
Put simply, adding more water will feel like you're rowing a heavier boat (one filled with more people). While less water will feel like you're rowing a lighter boat (a 1- or 2-passenger vessel).
Contrast that with a magnetic rower, where there are little dials or knobs that you adjust to increase the difficulty. With water rowers, you add/remove water and pull slower/faster to vary the challenge level of the workout.
The rowing machine comes with a tank tilted to a 45-degree angle, which adds a level of difficulty to the rowing motion. You can read this article where I explain the differences between vertical vs. angled vs. horizontal tanks.
Resistance Benefits
One of the great things about water rowing machines vs. air rowers is the noise level.
Water rowers tend to be significantly quieter than air rowers. You'll hear the soothing, gentle sound of water sloshing in the tank, but it will be quiet enough that you can watch TV, listen to music, or carry on a conversation.
Compare that to the loud whirring of an air rowing machine, and it's definitely one "pro" that makes water rowing machines a great choice.
If you're a stay-at-home parent wanting to take advantage of your child's nap time to get in a workout, or you just don't want to make too much noise, using water rowers is a great way to keep things quiet while still getting in a proper training session.
Resistance Levels
So, the Xterra ERG650W resistance can be controlled in two ways: (1) how fast you row (variable) and (2) via six 6 water levels.
Clap your hands slowly and then quickly under water and you'll see how speed affects resistance. Hence, rowing faster requires more power.
Aside from your rowing pace, resistance is based on the amount of water in the tank. The more water you add, the higher the resistance level.
The Xterra Fitness ERG650W water rowing machine's water tank comes with six markers indicating the fill levels for the six "levels of resistance".
You can start off with the lower levels, but work your way up to the higher levels of resistance as you grow accustomed to the intensity of the workout.
Monitor/Control Panel
The monitor tracks all the important data including distance which is sometimes missing with cheaper machines.
The rowing machine has a 5.6-inch LCD display screen with an adjustable angle to allow you to raise/lower the screen according to your height and position.
The monitor tracks workout data, including:
Total Time
500M Split Time
Calories
Distance
Total Strokes
Stroke Rate (Strokes/Min or SPM)
Room Temp
Clock
Drag Force
Watts
That's a lot of data and it's all easily viewed on an appropriately-sized LCD display (no need to strain to see the data as is sometimes the case with smaller screens).
The built-in buttons make it easy to scroll through the data and access the various programs, which include:
Race Mode (Against Computer)
Time Countdown
Distance Countdown
Strokes Countdown
Calories Countdown
Additional Programs and Features
Here we get to the Xterra ERG650W's additional workout modes.
The 5 programs above are "standard" and typically come with most mid and high-range water rowers. But this rowing machine takes it a step further and adds:
4 Target Goals: Distance, Speed, SPM (Stroke Rate)
3 Work/Rest Modes
4 Custom Work/Rest Modes
Repeats
The additional programs add versatility to your workouts and give you plenty of options. Whether you want to increase the intensity, extend your rowing time, or challenge your fitness overall, the integrated programs make it easy to do so.
Once you finish with the workout, press the "Recovery" button to watch your heart rate return to normal (a good metric for tracking your general fitness).
With the built-in receiver, the Xterra ERG650W Water Rower is compatible with heart rate monitors (chest strap sold separately).
You can easily pair it with a widely-available 5.3 kHz chest strap monitor. One of the models that I particularly like is the Polar H7 Bluetooth Heart Rate Sensor.
The Xterra ERG650W water rower comes with 2 AA batteries included. No need for a nearby outlet.
One more useful feature: the Xterra ERG650W comes with a tablet holder incorporated into the monitor's casing, great if you want to watch TV/movie on your personal device while rowing.
Build Quality
The machine has a solid frame. The frame itself is made from solid steel, with dual aluminum slide rails. As we'll discuss further down in the Capacity section, the frame is sturdy but falls far short of the WaterRower frames that hold up to 1000 lbs.
While uncommon, I did find one complaint about squeaky noises both at the seat and main console. I didn't notice anything, but I haven't used the machine long-term.
This could be a problem solvable by WD40/lubricant, or merely an issue unique to their machine. No one else mentioned this issue.
The water tank is pressure tested and made from polycarbonate (a highly durable plastic) to prevent leaks over the long term.
The times I've heard of the water tank leaking, it was thought to have been related to damage during shipping (which is uncommon).
Rower Quality and Design Issues
One potential issue is the placement of the rowing machine's footrests. They're placed rather close together. This isn't a problem for most people but larger, heavier users, and some (myself included) like a little extra space between the feet.
The reason the feet are so close together is due to the 'dual-rail' design and the need to put the footrests in between the rails. On 'mono-rail' designs, the footrests are slightly wider due to being on the outside of the rail.
I will say that in a rowing scull (boat), your feet are very close together so this placement is realistic!
Check out their promo video below:
Comfort
I found the rowing stroke to glide smoothly back and forth.
The multi-bladed impeller designed flywheel inside the water tank provides good resistance while preventing "lag".
Comfort is important when you're sitting for a while, so I appreciated the large contoured seat. It's bigger than average and raised to 15" high making it easier to get on and off.
The padding is soft and won't sag or compress even after a long, hardcore training session. The contours are supposed to encourage better posture and spinal alignment during workouts.
On the foot rests, the large adjustable straps ensure your feet stay in place. But, as mentioned, there is an issue with the foot rests being too close together.
However, the adjustable pedals do allow you a bit of flexibility in customizing your foot position, so you may be able to find a placement that reduces this potential problem.
I liked the ergonomic padded handle. The contour encourages a natural grip to prevent stress on your wrist and hand joints.
Overall, the Xterra ERG650W water rowing machine scores high marks in the comfort department.
Rower Storage
The rower easily stands and has transport wheels making it easy to store. It takes a lot of space when in use, but has a small footprint when stored vertically.
Just slide the seat forward, grab the handle built into the rear of the frame, and lift.
The water rowing machine is designed to stand, and it comes with built-in transportation wheels that make it easy to slide around your garage, home gym, or living room.
When stored, the rowing machine occupies just 20.7″ by 26.5″ of storage space. If you need a machine that will fit into a compact area or be easy to tuck out of the way in a corner of your workout room, the Xterra ERG650W won't disappoint.
Max User Height and Weight Capacity
The manufacturer suggested weight limit is 350 pounds, which is a bit higher than most (the standard max user weight is 300lbs.). The Concept2 has a weight limit of 500lbs and the more expensive WaterRowers hold up to 1000lbs!
The Xterra Fitness website states that the Xterra ERG650W is suitable for rowers up to 6'4" tall, so taller rowers should find it comfortable.
Dimensions
Assembled Dimensions (L x W x H):
Storage Dimensions (L x W x H):
Assembled Weight:
Pros and Cons
Pros:
Sturdy frame
Silky smooth gliding action
15 different training programs
Complete workout data displayed on screen
Incorporated tablet holder
6 levels to adjust the water tank
Angled water tank for increased resistance
15" seat height
Incredibly easy assembly
Cons:
Pedals placed uncomfortably close together
Can't race with others online
Warranty
Frame: Lifetime
Parts: 2 years
Labor: 1-year in-home
Model Number: ERG650W
Xterra ERG600w vs ERG650W
You'll get an effective workout with both, but there are some important differences. With the small price difference, the 650 is worth it.
These are the main differences:
The ERG650W is the brand's top-tier water rowing machine, improving on the ERG600W with a better warranty (lifetime vs 5 years for the frame), higher weight limit (350lb vs 300lb), and better monitor. The ERG650W has a longer labor warranty (1 year vs 90 days).
One smaller difference is that the 650 tank is angled at 45 degrees, which is supposed to offer an increased range of resistance.
Also, the 650 has a raised seat height of 15″ (compared to the 13.5″ seat height of the 600) so it's easier to get on and off.
The monitor isn't that much better with the 650, but it has a few extra features like custom work/rest modes and extra performance measurements like drag force. Both rowing machines let you race against the computer, but neither let you race against others online.
Both machines are easy to build, store, and move thanks to the built-in transportation wheels. Very little floor space is needed with either when stored vertically.
Aside from that, both provide equally effective full-body workouts.
Xterra ERG650W vs Concept 2 Rower
For an efficient workout, you can't go wrong with either, but there are a few big differences like monitor and resistance type.
The Xterra ERG650W is a water rowing machine, while the Concept 2 uses air resistance. The Concept 2 is the industry-standard indoor rower and comes with the more advanced PM5 monitor. The ERG650W is less expensive, has a lower weight limit (350 lbs vs 500 lbs), and lower-tech monitor.
With both machines, the resistance level is largely controlled by how fast you row (faster = more tension). Similarly, you can adjust the fluid flow via the damper setting (air rowing machines) or water level via the tank.
In some ways, water resistance provides a more authentic rowing feel (especially the sound) but air rowers are the choice of on-water rowing athletes for off-water training and conditioning.
The Concept 2 is used in rowing studios, CrossFit gyms, and competitions. So, it's better for getting involved in the sport. The PM5 monitor enables racing online and the large community of C2 owners makes it easy to find folks to compete with.
If you could care less about any of that, a water rowing machine like the 650W will provide the same great full-body workout. They also cost less and have a quieter operation.
Overall Review
All in all, the ERG650W is a great water-resistance rower. It's a solid choice for a higher-end water rowing machine. It's built well, has a sturdy frame, and comes with a few extra bells and whistles not included with the 600.
Given the small difference in price, I'd recommend the 650w over the 600w. It's stronger, more durable, and comes with a higher-tech monitor, and a better warranty.
If you're looking for a lower-cost model, check out my review of the budget-priced XTERRA Fitness ERG600W.
If you like the angled water tank and want a lower-cost rower – check out the Sunny Health & Fitness Phantom Hydro Rower.
I hope you enjoyed my review! If you have any questions, concerns, or thoughts, feel free to leave a comment below.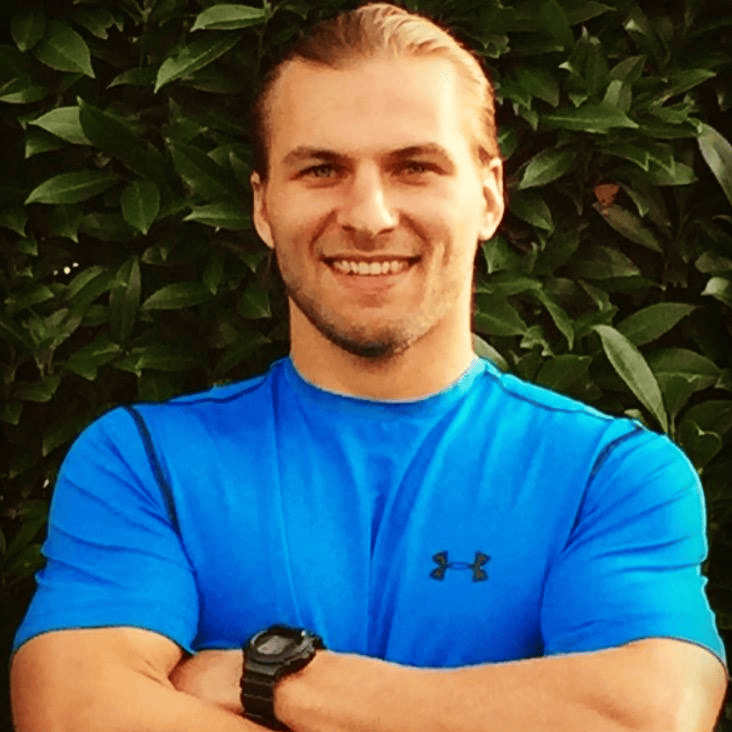 Rowing Machine King Founder and Author.