YOSUDA Magnetic Rowing Machine Review
A budget rowing machine can be the perfect addition to your home gym without breaking the bank.
I got the chance to try this rowing machine out a few times over the years when training clients who own it.
One thing that struck me every time was how sharp it looks.
For the price, it certainly looks like the YOSUDA Magnetic Rowing Machine fits the "budget" range. The question is: is the quality worth the price?
In short, the YOSUDA Magnetic Rowing Machine is one of the better budget models available. For the price, it's well built, comfortable, and offers a quality workout. Its shortcomings are common to magnetic rowers (e.g., low resistance) or budget machines (simple monitor, etc.).
If you're looking for a magnetic rower in this price range, you won't do better.
For a deeper dive, this review will walk you through every important detail of the YOSUDA Rower to show you exactly how it matches up against the better-known rowers on the market.
By the end of this full YOSUDA Rowing Machine review, you'll know about the pros & cons, any design flaws, and whether or not it's a good choice for you.
Make sure to read my final section, where I give my opinion on (potentially better) alternatives, and why I consider them a worthy rival to the YOSUDA Rower.
Resistance Type
The YOSUDA Rower 100 is a magnetic rowing machine. This means it utilizes magnets and a metal flywheel to generate resistance.
I talk a lot about magnetic resistance in my article "Air vs. Magnetic Rowing Machine: What's the Difference?". But for the sake of this YOSUDA Magnetic Rowing Machine review, I'll give you a quick recap here.
Simply put, when you pull on the handle, it spins the metal flywheel set at the front of the rowing machine. The magnets are close enough to the wheel that they interact with the metal.
The closer the magnets are to the wheel, the more magnetic force they exert, which means the harder it is to spin the wheel. The farther the magnets are, the less magnetic force is exerted, and thus the work is easier.
Magnetic resistance is "adjustable" because you can simply adjust the dial or knob to adjust the magnets' proximity to the metal. A lot of users prefer adjustable magnetic resistance to "variable" resistance (typically found in water and air rowers), which increases based on the intensity of your effort.
With magnetic resistance, you can row fast or slow, but the resistance will not change until you adjust the dial.
Here's a video demonstrating how magnetic resistance operates:
Resistance Benefits
The YOSUDA Rowing Machine generates very little noise (less than 30 db) because the magnets never actually make contact with the flywheel.
Magnetic rowing machines tend to be among the quietest types of rowers. You can easily watch TV, listen to music, or carry on a conversation while rowing. It's even quiet enough that you can work out at full intensity without disturbing a sleeping child next door.
Like all adjustable machines, the YOSUDA Rower 100 includes various levels of difficulty. In this case, it's just 8 levels.
The resistance is easily adjusted using the dial mounted on the flywheel.
Unlike hydraulic-piston rowers (the only other "adjustable resistance" rowing machine), you can actually adjust the difficulty level in the middle of your workout, making it harder or easier without interrupting your rowing stroke.
Resistance Downsides
One common complaint you'll find with virtually ALL magnetic rowing machines is the difficulty level just isn't enough for a truly intense workout.
Though magnetic rowing machines offer 8-16 different difficulty levels, they still work within roughly the same range.
At the low end, the resistance is minimal—perfect for beginners or a low-intensity workout. However, if you want to maximize the intensity of the training (such as sprint training or HIIT), some of the ultra-fit YOSUDA reviewers found that the highest difficulty setting just wasn't challenging enough for them.
This is a problem that all magnetic rowers have, which is why many competitive rowers choose an air or water rower. I have a video below demonstrating the intensity on this model.
Magnetic resistance also doesn't mimic the resistance you'd feel rowing a boat. It's not quite a "natural" feel, which has to do with the fact it's "adjustable" resistance (controlled by the dial/magnets) rather than "variable" resistance (generated by the water, which increases resistance the harder you row).
Bottom Line
With a magnetic rowing machine, you can expect resistance that is smooth, quiet, and strong enough to give you a solid workout.
However, if you're trying to push yourself as an ultra-fit athlete, magnetic resistance on budget rowers typically isn't enough. If you fall into this category, it may be worth looking at a budget air rower or moving up in price.
Monitor/Control Panel
The YOSUDA Rower 100 comes with a small, simple monitor built into the housing. The monitor displays the basic workout data:
Distance
Calories
Stroke Count
Total Count
Time
With the Scan button, you can set the display to rotate between all the metrics, letting you see the details without having to stop your rowing.
As you can see from this picture, the screen features large, easily visible numbers, and it's set at an excellent viewing angle.
The YOSUDA monitor also includes a large stand for holding not just your smartphone, but even a full-sized tablet.
This is excellent if you're the sort of person who likes to watch TV or movies while rowing. You can place your tablet in the secure cradle, set it to play, and get rowing.
Because the magnetic rowing machine is quiet, it won't bother you or drown out the sound of whatever you're watching.
Monitor Downsides
As you can clearly see, the monitor is very simple, with just the most basic workout data. It doesn't offer more advanced tracking capabilities like heart rate count or pre-set workout modes.
This is on par with rowing machines in the low-end/budget range. Most of them feature a very simple LCD display and don't integrate more advanced functionality.
If you want advanced functionality, you have two choices:
Use your smartphone to track your workouts/heart rate (paired with a watch or chest strap heart rate monitor). Find other rowing machine apps.
Upgrade to the higher-end models. You'll pay double the price (or more), but in addition to higher resistance levels, you can also find machines with screens/displays that offer more advanced functionality and data tracking.
Bottom Line
Overall, reviews of the monitor are overwhelmingly positive. It's basic, but it's what you'd expect on a low-cost model and is in line with other monitors in this price range.
Build Quality
This is always one of the most important factors in my book. After all, if I'm going to be spending 5+ hours a week rowing, I need to know the machine is capable of handling more intense use without breaking down.
The YOSUDA Magnetic Rowing Machine is built using heavy-duty commercial quality alloy steel, which gives it a very solid and sturdy frame.
The flywheel housing and foot pedals are built from a tough plastic that users seem mostly happy about (aside from a few minor issues you'll see below).
The machine itself is also very stable. It has thick, solid legs that extend out from the frame, giving it a much larger base than you'd expect from such a compact rowing machine. It won't rock, shift, twist, or jump no matter how hard you row.
In fact, just to maximize stability, it even includes four "balance regulators". Little rubber-tipped feet that you can screw/unscrew to make sure the machine is stable even on uneven surfaces.
Build Quality Downsides
There were a few mentions of issues with the build quality, mainly the plastic used for the pedals and flywheel housing.
One reviewer commented that after just a few days of use, "the foot pad bolt on the right side seems to have broken already and so when I go to row, my foot flexes outward and the whole foot area is very loose. I have tried reinstalling the bolt but it seems to have broken off inside. And it cracked the rower housing."
Another complaint about quality mentioned the foot straps, saying they "seem a little cheap but so far have held up well." The straps are simple Velcro and should be fairly easy to replace should anything happen.
Bottom Line
One thing to know about rowing machines in this price range: most of them are cheaply made in China (without much quality control). The cosmetic appearance will change from brand to brand, but the steel and plastic will typically be identical across the board.
That means that most of them will share similar quality issues.
Thankfully, the YOSUDA doesn't seem to have some of the design and construction flaws common to lower-end rowing machines. The issues mentioned above could be the result of the material used or simply a quality control problem (common with Chinese-made devices).
Overall, however, the majority of reviews seemed quite happy with the build quality and sturdiness of the YOSUDA Rower 100.
Check it out in action below:
Comfort
A lot of reviewers praised the YOSUDA Magnetic Rower for being comfortable. Not only did it deliver a smooth, comfortable rowing stroke, but it was mostly free of annoying noises.
The handle is made from durable metal but wrapped in foam padding that is easy to grip and non-slip.
Many of the positive reviews highlighted the comfort of the seat. It's noticeably larger than the seats used by many of its competitors, which makes it great for larger and heavier rowers.
The padding is thick and surprisingly soft, with an ergonomic contour that keeps your butt firmly planted even if you're rowing at top speed.
One user actually said, "I don't notice the seat at all during a workout." This is very high praise, indeed.
After a 30-minute rowing session, it's common to feel discomfort because the seat padding has compressed beneath you. So if a seat is that comfortable that the user doesn't feel it at all, it's definitely a good thing!
Most of the reviewers were happy with the comfort level of the pedals, too. The foot straps appear to be well-placed, running right across the forefoot to keep your feet securely pressed against the pedals.
Overall, users seemed to be happy with the comfortability of this model.
Storage
Storage is an area where the YOSUDA really shines.
Like most of the rowing machines built for in-home use, the YOSUDA is designed to fold up small and be stored in an upright position.
All you have to do is slide the seat forward, loosen the locking pin at the bottom of the rail, and fold the rail upright. You can then use that as the "handle" to push the rowing machine out of the way. The caster wheels built into the front of the machine make moving it a breeze.
It occupies just over 4 square feet of space, which means it's well-sized for any living room, garage, or gym setup.
The YOSUDA is a bit heavier than some of the other magnetic rowing machines I've reviewed. It weighs 60 pounds, which means it will be a bit too heavy to pick up. Thankfully, the wheels do most of the work for you, and it's easy to maneuver into storage position when not in use.
Capacity
The YOSUDA Rower 100 has a slightly-higher-than-average weight capacity of 350 pounds. Because it's made from sturdy steel, you'll find it can handle heavier rowers without shifting, creaking, or rocking.
As for height capacity, the YOSUDA website claims that it can accommodate rowers up to 6'6". The rowing machine is 74.8 inches long and has a 49.2-inch rail.
The reviews posted to Amazon seem to back up the claim that it's suitable for taller rowers. One 6'4" user called it "the perfect machine for a tall person" thanks to its long inseam.
Anyone below this height should have no problem using the rowing machine comfortably.
Dimensions
Assembled Dimensions (L x H):

74.8" x 27.55" (width unspecified on Amazon/manufacturer page)

Shipping Box Dimensions (L x W x H):
Assembled Weight:
Shipping Weight:
Assembly
Assembly is another area where the YOSUDA Rower 100 absolutely excels.
The majority of the components are shipped pre-assembled. Once you open the box, you really only have to put together about 10 screws/bolts, and you're ready to get rowing.
From the moment you open the box, it takes about 20 to 30 minutes to lay out the parts and follow the instructions (both the accompanying manual and instructional video) to complete assembly. Some users reportedly built it in under 10 minutes (that's pretty darned fast!), while others said they completed it in less than an hour.
All of the components arrive tightly packed to prevent damage or scratches during transit, too.
Assembly Downsides
A few users reported that the instructional manual was a bit tricky to follow thanks to the very small print.
However, the pictures helped to clarify the process, and anyone who struggled to read the manual was able to use the video to help them see the assembly step by step.
Pros and Cons
Pros:
Sturdy and well-built
Very comfortable seat
Easy to fold and store
Good weight and height capacity
Incredibly easy assembly process
Includes cradle for tablet or smartphone
Cons:
Mediocre resistance
Simplistic monitor with minimal workout data displayed
Limited warranty
Consumer Reviews
Most of the YOSUDA Magnetic Rower reviews posted were overwhelmingly positive. Users seem pleased with their purchase, calling it "a great machine for the price" and "well worth the cost".
As expected with any budget rowing machines, there are a few issues here and there. Overall, however, quality appears on par with (or even slightly better than) many of the low-end rowing machines I've reviewed on this site.
Most of the negative comments and reviews were regarding some quality control issue, a missing or defective part, or the low resistance. All of these are common for low-budget magnetic resistance machines.
The fact that most of the reviews are positive goes to show that the YOSUDA is built well and delivers on the quality, comfort, and reliability that users are hoping for when shopping for a budget rowing machine.
You can read more YOSUDA Magnetic Rower reviews here.
Average Rating: 4.5
Warranty
Frame:
Parts:

1-Year for steel-made components
6-12 months for "other" components (including monitor, brake assembly, felt pad, pedals, belt pulley, etc.)

Flywheel:
Labor:
YOSUDA's website states that it offers a lifetime warranty on "Tiny Components". This means all the nuts, bolts, and washers used to assemble the rowing machine.
YOSUDA Magnetic Rowing Machine Price
Now we get to the good part! After all, when you're shopping for a budget model, you're expecting a lower-than-average cost.
The YOSUDA Rowing Machine is priced pretty much RIGHT in the middle of the low-end range. You can find a number of magnetic rowing machines that cost more but don't include as many features, as well as a few lower-priced models that offer the same features but don't offer the reliability and sturdy build quality.
If you're going to buy the YOSUDA Rower 100, I recommend buying from the Amazon page rather than the YOSUDA website.
A few reviewers mentioned that they were having a hard time getting in touch with YOSUDA's customer service to report an issue or receive replacement parts. Amazon's customer support offers an extra layer of consumer protection and assistance in case the rowing machine arrives defective, damaged, or missing components. Plus, they offer free shipping on qualified orders!
Overall Review
All in all, the YOSUDA Magnetic Rowing Machine, is one of the better budget models I've reviewed. It's well built, comfortable, and offers a nice, smooth rowing motion.
Downsides include those that are common to magnetic rowers (e.g., low resistance) and budget machines (simplistic monitor).
But, for the price, you won't find too many better magnetic rowing machines.
However, as you've seen in the review above, it's not the "perfect" machine. It does have a few flaws, so it may be worth considering other options, too.
The bestselling budget magnetic rowers are typically sold by Sunny Health & Fitness so I would recommend looking at the SF-RW5515 Magnetic Rower. You can also visit my comparison page and sort by rating.
If you want to look at a budget air rower, I would recommend the Stamina Air Rower 1399.
If you want to move up a bit in price, then the Schwinn Crewmaster Rower is a great option!
I hope you found my YOSUDA Magnetic Rowing Machine review helpful and informative. Feel free to drop any questions, comments, or thoughts below!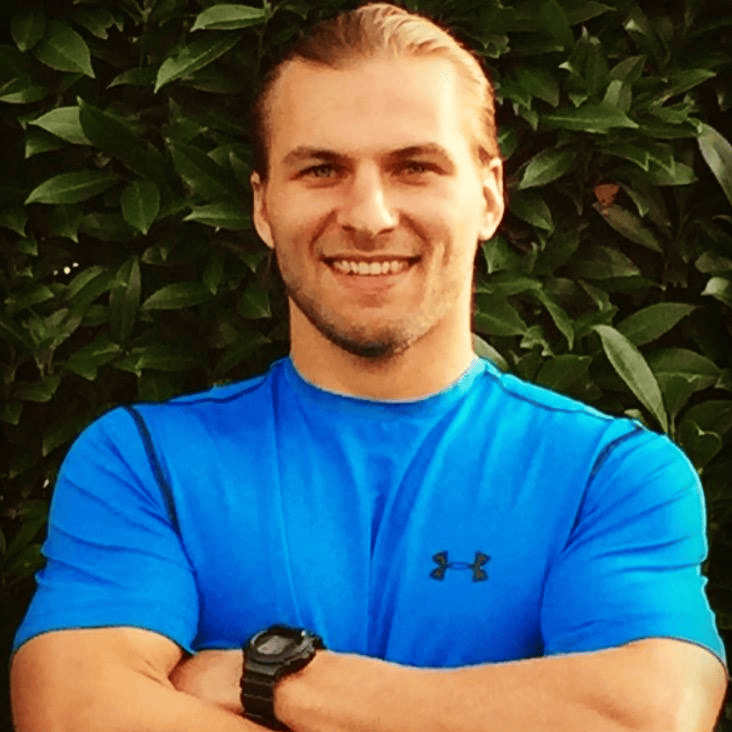 Rowing Machine King Founder and Author.