Complete Guide to Best Rowing Machine Apps
Do you have a rowing machine but you're bored of listening to music or podcasts? Are you looking for the best rowing machine apps to keep you engaged?
Well obviously from the title you can tell you're in the right place!
I've tried to do as much research as I could on the topic to bring you the best rower apps for all different types of rowing machine models.
The information on the internet was harder to dig through than my garage but hopefully, I was able to present it in a clear, concise format.
My goal for this post is to present most of the available apps for rowing in the easiest to read and digest format (I omitted some that I thought were a poorer version of another app already listed).
To do this, I thought a chart would be best to give a quick overview of the apps and then a section with a little more detail below.
To view the different rowing workout apps do the following:
Read through the chart to see if you like any of the rowing machine apps
If something catches your eye, simply click the link to jump to the more detailed section and watch a video about the app or visit the apps main website.
If you have more time, read the full description of each app below!
I really hope you enjoy this post and please leave comments with your feedback on specific apps or any rowing apps I missed!
Do Rowing Machines Have Apps?
Yes, rowing machines have apps. Rowing machines such as concept2 rowers use the ErgData app to track your workout data. What's impressive is this Concept2 rowing machine app connects to the Concept2 logbook for easy rowing workout result upload.
Also, this rowing machine app connects wirelessly via Bluetooth to pm5 monitors. But to connect it to pm3 and pm4 monitors from Concept2, you will have to buy a cable separately, which is a downside.
Since it's a free app for both iOS and Android devices, it allows you to connect with the Concept2 community without paying a cent. So, this makes it a personal training partner you can depend on to guide you through your rowing workout without any subscription plan.
With this rowing machine app installed on your smartphone, you can set up workout challenges on your Concept2 pm5 monitor. And the best part is this app serves as your performance monitor, allowing you to monitor your workout results and store your favorite results for reviewing later. Even better, you can redo a past challenge to post better results.
You can also pair this rowing machine app for Concept2 with your apple watch since it's Apple Watch Compatible. And this allows you to track your progress in real time as you will see your stroke rate data. Also, you can later see your rowing workout data on the Concept2 logbook.
Besides being free to download, the ErgData app boasts yet another upside – it allows you to choose from various displays. In addition to choosing from a small, medium, and large display, this app allows you to customize it to show your pace graph, split times, and pace boat. Since this app auto-syncs with Concept2's online logbook, you can challenge yourself and participate in popular challenges within the Concept2 community.
Additionally, you can participate in the "workout of the day" if you've installed ErgData on your device. It links you to Concept2's online logbook, where you can see the "workout of the day." Then you will see how every logbook community member participated in the workout. Therefore, this rowing machine app improves your fitness level tremendously.
Do I Need to Pay for Some Rowing Apps?
Yes, some rowing apps require you to pay a subscription fee to use them. But this is usually after a free trial. The EXRGame is a classic example in this case; it allows you to try the beta version before subscribing to a plan.
The EXRGame app has plenty of features. But one that strikes rowers the most is the feature that allows you to discover the virtual waters; as this app puts it – this app has plenty of sights based on existing locations. And this allows you to discover interesting spots in the virtual world.
Aside from the discoveries, you can also analyze your rowing performance via this rowing app. And that's possible since this app presents detailed reports of your chosen training programs. This feature allows you to beat challengers and unlock your potential. Also, it keeps you motivated as it shows your XP.
But more impressive than improving your rowing experience is this app's ability to allow you to create your avatar. Also, it allows you to set your rowing goals. You can also customize your goals to achieve them how you see fit. So, if you're looking for more fun than what the Regatta fitness rowing app offers, you might want to use this app for your personal training programs.
Rowing Machine App Comparison Chart
App Name
For What Rower Models?

Available on what Devices?
Free or Paid?
App Style
Top Features
Jump to Overview Section
Ergdata
Concept2
iOS & Android
Free
Data Tracking
- Allows users to display additional metrics on top of the monitor
- Allows for a backlit display
- Automatically syncs to the C2 logbook and uploads workouts
Jump to Overview Section
Float [PM5] , Ergstick [PM4 or PM3]
Concept2
iOS & Android
Free
Data Tracking
- Helps track stroke by stroke data such as watts and power curve
- Detailed HR data
- Syncs to C2 logbook and Ludum
Jump to Overview Section
LiveRowing
Concept2
iOS
Free + Premium Upgrades
Data Tracking
- Select from a variety of WODs
- App will automatically program the PM5 monitor
- Allows for easy P2P racing, leaderboards, and advancded analytics
Jump to Overview Section
Asensei
Concept2
iOS
Free Trial + Paid Subscription
Data Tracking / Coaching
- Follow lessons designed for events like 2K
- Analyze post workout metrics and advice from the app
- Gives live feedback as if a coach was standing beside you
Jump to Overview Section
BoatCoach
Concept2
Android
Free
Data Tracking
- A fully-customizable user interface with built-in graphs of your performance
- Has programmable workouts, a detailed logbook, and emailing workout data
Jump to Overview Section
Erg Dude
Concept2
iOS
Free + Paid Upgrades
Game
- Control a player by how fast/hard you row
- Collect coins and avoid hitting bombs!
Jump to Overview Section
Ergometer Space
Concept2
Mac & PC
Free
Data Tracking / Coaching
- Track/analyze data via the custom dashboard
- Recieve live feedback about your rowing stroke
- Race against an opponent
Jump to Overview Section
RowingSTEM
Concept2
iOS
Free
Data Tracking
- Designed to teach students STEM learning concepts
- Great for teachers wanting to incorporate exercise into the classroom
Jump to Overview Section
HOLOFIT
Concept2 & WaterRower
iOS & Android
Free Trial + Paid Subscription
Virtual Reality
- Choose from over 100 different VR workouts
- Row in Space, Tropical forest, Ancient Babylon or Antarctica, compete with others, challenge yourself and see how you progress!
Jump to Overview Section
Kinomap
Concept2, WaterRower, & More!
iOS & Android
Free Trial + Paid Subscription
Coaching / Pre-Programmed Workouts / Virtual Reality
- Choose from a selection of guided workouts
- Explore videos created by Kinomap or user generated content!
Jump to Overview Section
Regatta Fitness
Concept2
iOS
Free Trial + Paid Subscription
Coaching / Pre-Programmed Workouts
- Choose from a selection of guided workouts
- Row, stretch, strength train, and do yoga!
- Compete against others or row at your own pace
Jump to Overview Section
Row Forge
Concept2
iOS & Android
Free Trial + Paid Subscription
Data Tracking / Coaching
- Start with a baseline fitness test and the app automatically creates a workout plan
- Follow the workout plan to continuously improve
- Choose what type of fitness (cardio, strength, etc.) you want to improve
Jump to Overview Section
RowPro
Concept2
Mac & PC
Free Trial + One-Time Payment
Data Tracking / Coaching
- Record all of your metrics in easy to read graphs and visuals
- Race against your previous times to push yourself to improve every session
- Live graphics on a racing shell on the water rowing
Jump to Overview Section
RowViGOR
Concept2, WaterRower, & More!
iOS
Free + Paid Subscription Soon
Data Tracking / Coaching / On-Demand Workouts
- Access on demand rowing workouts any time
- Track your workouts and beat your score
- Row down famous rivers
- Take live rowing classes with our amazing coaches
Jump to Overview Section
RP3 Rowing App
Jump to Overview Section
RowKeeper
All Models
iOS & Android
One-Time Payment
Data Tracking
- Low tech app that lets you manually enter in workout data
- Keep track of metrics and progress through various graphs
Jump to Overview Section
Polar Beat
Jump to Overview Section
ErgIQ
Jump to Overview Section
CityRow Go
Jump to Overview Section
Hydrow App
Jump to Overview Section
Jump to Overview Section
Rowing Machine App Descriptions
Below is a brief description of each rowing app. I try to include enough info about the app to see if it's worth exploring further.
I also tried to find any good app overviews on YouTube so you can see features without having to download it yourself. Unfortunately, a lot of "workout apps" try to hide this info so you are forced to download it to check it out.
Ergdata
Concept2 Model D Indoor Rowing Machine with PM5 Performance Monitor
Low impact workout that engages all major muscle groups; work legs, core and arms with a smooth, high calorie-burning motion

Track your progress with real-time reliable data; the Performance Monitor 5 (included) self-calibrates for comparable results; connect wirelessly to heart rate belts and apps (not includ
Ergdata is a free app created by Concept2 for iOS and Android devices. Once downloaded, the app "provides additional performance statistics, stores and displays your workout results, and uploads your results to the Concept2 Online Logbook." Due to it running on your phone, it offers a brighter backlight and easier to read display than the PM5 monitor.
There are a few additional features/metrics it can display that the PM5 monitor cannot but they are very similar. One benefit is that you can have certain metrics showing on your monitor and additional metrics on the app – so you have a lot more data being recorded while you row!
Check out more details about the app on the Concept2 website.
Here is a brief video by Conept2 showing how the app works and how the interface looks:
Float [PM5] or Ergstick [PM4 or PM3]
Float is another free rowing workout app that is designed for the Concept2 Rower. It is free and available on iOS or Android devices. It's another app that allows you to more easily track and analyze data.
Float claims to have the "most detailed stroke level analysis + HR data out there to help you understand how you are progressing." It also integrated with Ludum, which is a platform for coaches and teams to analyze group data to help achieve their goals.
View more info on the Float website. Also, check out this promotional video for the app:
LiveRowing
The LiveRowing app is designed to work with the Concept2 Rowing Machines and has a lot of features. The base version is free but they do offer a premium (paid) app as well.
Features of the free app include:
Compete against teammates/friends and then compare data
Get detailed post-workout data and viewable leaderboards
Connect to the rest of the Concept2 community using LiveRowing
Select from a list of featured WODs rather than creating your own!
When you select a workout, the app programs the monitor – meaning you won't have to customize and interval workout in the app and on the PM5 monitor!
Premium app features include:
Additional workout customization and analytics
The ability to easily share workouts with your friends
This is great for coaches, clubs, and teams
You can learn more about the app by visiting LiveRowing.com and check out  the quick video below:
Asensei
This rowing machine app is like having an actual rowing coach! This app is a "series of lessons – building fitness and technique as you're guided, monitored and corrected through these programs by asensei."
Follow guided workouts with feedback about keeping the stroke rate at a certain rate or watts above a certain level. It's like having a coach standing beside you watching your metrics.
You can try it for free on an iOS device and then it's a paid subscription. Check out more by visiting Asensei rowing.
Check out a quick video below to meet your coach:
BoatCoach
BoatCoach is an app designed for both indoor rowing and outdoor rowing. It's free and only available on Android devices.
The app seems useful but also seems similar to a few apps previously listed. The features include a "fully-customizable user interface, built-in graphs of your performance, programmable workouts using a simple graphical wizard, a detailed logbook, and capturing and emailing workout data."
It doesn't have the best UX/UI so I might recommend one of the other apps that seems more user friendly. You can check out more info on the BoatCoach website.
Erg Dude
Finally, a Concept2 rowing machine app that isn't just "better" data tracking! Erg Dude is a rowing machine app that is an actual game you play when rowing.
The app is available on iOS devices and is free for games that are 1-2 minutes long, so no cost to test it out! If you enjoy playing, you can upgrade for $0.99 and play games 2-8 minutes long or pay $1.99 for games 3-20 minute long!
Basically, you control the "Erg Dude" by how hard you row, which makes the player jump. The goal is to collect coins and avoid hitting bombs.
Learn more by watching the video below or visiting their website.
Ergometer Space
The next app on the list is again, designed for the Concept2! It's also another app that helps analyze/track data to improve your rowing stroke via a dashboard.
I like that this app tells you what portion of the rowing stroke you need to improve after each stroke and when you performed a perfect stroke. It also has a feature to make it easier to race an opponent.
It's free to download and available on Macs and PCs. Check out more on the Ergometer Space website or watch the video below:
RowingSTEM
This is more of an educational rowing app designed by the gROW Tulsa outreach program. The purpose is to teach students STEM concepts (Science, Technology, Engineering, Mathematics) through rowing.
It's a free iOS app that can collect a variety of data and easily export it to a CSV/excel file. There are different "labs" you can follow and more programs will be added in the future.
This is a really cool app if you are a teacher and have access to Concept2 rowing machines. Learn more about RowingSTEM website the  and check out the video below:
HOLOFIT
Looking for a virtual reality experience? Well then HOLOFIT is the app for you!
If you have a VR headset or a phone with VR capabilities, then all you have to do is plug & play. There are over 100 VR workout options with the main goal of keeping you rowing by making sure you don't get bored!
Row in space, a tropical forest, ancient Babylon, or Antarctica! Compete with others, challenge yourself, and see how you progress
The HOLOFIT app is available on iOS or Android and has a free trial. It then switches to a monthly or yearly subscription. It works best with Concept2 and WaterRower due to syncing with the monitor.
Check out more information and videos on the HOLOFIT website or check out the video below:
Kinomap
Kinomap is a great all-around rowing machine app. It can be used on multiple rowing machines and provides coaching, pre-programmed workouts, great scenery, and a lot more! Plus, users can upload their own workouts or on-the-water sessions for you to follow along!
The app is available on iOS or Android and can connect to multiple rowing machine brand monitors including: Concept2, WaterRower, First Degree Fitness, Kettler, and Xterra Fitness.
There is a free trial and then it's a paid subscription. If you are looking for an app that does a little bit of everything, then this is the app for you!
Check out more info on their website or watch the videos below:
Regatta Fitness App
The Regatta Fitness rowing machine app is another great "all-around" app. You can join live rowing sessions or select from a variety of pre-loaded workouts. The great thing about this app is there are also stretching and yoga routines incorporated into some of the workouts.
It's built for the Concept2 Rower due to syncing with the monitor and is only available on iOS. This would also be a good app if you have a less expensive rower but want to follow along with an instructor.
They have some great videos online that give you a good idea of what the workouts are like or you can try it out free for 2-weeks! Afterward, it's a monthly or annual subscription.
Check out more at the Team Regatta website or watch the promo video by clicking this link.
Row Forge
The Row Forge app is a great training app that progressively helps you get better in each session! It's built for the Concept2 Rower and is available on iOS and Android devices.
First, you can take a baseline test and the results will automatically set up a personalized training program. Each workout then adapts to your performance and creates goals to help you improve your overall fitness. Each workout is designed by Dr. Kenneth Jay, Exercise Physiologist, using both math and science to write the most efficient training plan.
There are programs for HIIT, strength, conditioning, and more! I like how the programs will pre-program the PM5 monitor and I also really like the Viking theme.
Check out more at the Row Forge website. You can try the app FREE for 30 days and then it's subscription-based.
RowPro
RowPro is a rowing machine app that has been around for a while. It's actually only available on a Mac or PC but an app is coming soon.
It's a great training and data tracking app that can really help your performance if you are wanting to get better at set races like a 2K. The benefits listed on their site are:
A lifetime supply of effective training plans
3D coaching clinic on how to perform good stroke technique
A dashboard while you row that records every stroke
Precise, expert performance feedback to track your progress
Race against other people who are online around the world
Live graphics of on-the-water rowing
There is a free trial and afterward, there is a one-time payment. Check out the RowPro website for more info or watch the video below for a visual of what the app looks like:
Row Vigor
Row Vigor is another great "all-around" rowing app. What I mean by this is that it has great live workouts, on-demand workouts, rowing-only sessions, workouts with yoga or kettlebells, technique sessions, and much more!
You can choose from a variety of workouts, review all of your stats, and they even have some great "scenic" workouts like rowing down the Charles River!
The app was designed to provide a low-cost solution for people who wanted to have a great training app but couldn't afford the higher-end machines like a Hydrow or Peloton.
It can connect to any Bluetooth enabled monitor but it works best with the Concept2 and most workouts are done on a C2. However, this would be a great app if you have a lower cost rower without a Bluetooth monitor.
The app is only available on iOS and is currently free but will be a low-cost paid subscription. Check out more at the Row Vigor website or watch the promo video below:
RowKeeper
The RowKeeper app is a fairly low-tech app that is used primarily for data tracking. It's a great app if you don't use a Concept2 because it doesn't connect to any monitor and the data must be manually entered.
After each workout, a user simply enters their workout metrics into an app and RowKeeper then has some functionality for viewing your data. So after each workout session, you add a new workout to the app and you can see how you improved over time, meters rowed per day, workouts per day, etc.
The app is available on iOS and Android and costs either $0.99 or $1.99. If you have a Concept2, there are other apps that perform the same functions for free but if you are using a different rowing machine model this app could be useful.
You can actually purchase the app on Amazon and see some screenshots of the dashboard.
Polar Beat
Polar Beat is an app that can be used on any rowing machine and really for any workout! It's essentially a heart rate app that tracks different metrics through wearing a heart rate monitor.
If you have an Apple Watch or Garmin, it's the same thing as any of the fitness apps built specifically for those brands. However, Polar is one of the best heart rate monitoring devices.
One benefit I like about these apps is that it allows you to do "zone training". Meaning, the intensity of your workout depends on your heart rate. Check out this video for a quick intro to heart rate training:
It's available on iOS and Android and it does require a Polar Heart Rate monitor to enable all the features.
If you are interested in learning more about the Polar Beat app, check out this video:
Garmin Connect / Apple Watch
Similar to the Polar Beat app, most smartwatches that have a built-in heart rate monitor can track your rowing workouts.
Some are getting advanced enough to where they can calculate strokes per minute, heart rate, calories burned, etc. They can even provide more data than some of the monitors on low-cost rowing machines!
So before you go out and purchase a rowing machine with an expensive monitor, check to see if your smartwatch will record all of the necessary metrics you want!
RP3 Rowing App
The RP3 Rowing Machine is one of the most advanced rowers on the market and one that is not very well known. It's a "dynamic" rower, meaning it provides one of the most realistic "on-the-water" rowing experiences you can find.
Dynamic rowers are usually more expensive and a bit harder to use, which makes them unpopular for home use but very popular for Olympic and collegiate rowers.
The RP3 Rowing app (I believe called RP3 ErgData) is designed specifically for the RP3. It's free and available on Android devices. The app delivers real-time stroke rate, speed, distance, heart rate and other data.
There are also some other RP3 specific apps like RowP app. I won't include all of the RP3 apps since the rower is not too popular but I do recommend checking it out because it's a great rower!
You can visit the RP3 websites here for more information.
CityRow Go
CityRow Go is a rowing machine app built by a rowing studio. They started by providing rowing classes in various studios around New York City. From there, they've grown into a great rowing brand with an app, rowing machine, and franchises in multiple states!
The CityRow Go app showcases many of the same workouts you would perform at their live studio classes! One great thing about the app is that it's not just rowing workouts, you can also perform:
Cardio
Strength training
Flexibility + conditioning
Mat work
Free weights
The app is designed to work with a WaterRower like the WaterRower Natural or WaterRower A1 and is one of the best WaterRower apps but it should connect to any Bluetooth monitor. It's also a great app to use if you have a lesser-known rowing machine brand and you just want to follow along with a workout.
It's available on iOS and Android and it uses a paid subscription model. Check out more at the CityRow Go website or check out the video below:
Hydrow Rower App
The Hydrow Rower is one of the most advanced magnetic rowing machines on the market which works by following workouts on the large monitor. Hydrow has hundreds of workouts to choose from created by Olympic rowers!
Luckily, they are allowing non-Hydrow owners to gain access to some of these great workout videos!
You can download the Hydrow app on an iOS device and stream the workouts while using any rower! It will work best with a Bluetooth enabled monitor but any old rower will do.
You can learn more about how to download and sign up for the free trial (then a paid subscription) by visiting the website. Check out the video below for a taste of what you will find:
Can I Track My Heart Rate While Rowing on a Rowing Machine?
Yes, you can monitor your heart rate while on a rowing machine working out. If there's one rowing app best suited for the job, it is the Polar Beat app. Built to work with any rowing machine, this rowing app tracks your heartbeat. Hence the name it claims.
Polar Beat App for Google Play
Even better, you can do zone tracking with this app. With this feature activated, you can know your heart rate zones to understand your heart rate during training. You can find other rowing apps that track your heart rate. But only a few perform excellently. So, you want to install this rowing app since it works efficiently and supports any rowing machine.
Can I Also Track My Fitness Outdoors with an App?
Yes, you can also track your fitness level outdoors with an app. A good app to take a look at is Strava. It differs from erg dude (this is an app) since it also tracks split times for outdoor exercises like running and cycling.
What's also impressive is it connects to the Concept2 logbook, allowing you to work out with your Concept2 rowing machine. But it's an app you want to consider, especially if you're a runner or a cyclist. But before using it, you will sign up with your email and phone number to benefit from its exclusive features.
Do Rowing Apps Also Have Rowing Classes?
Yes, some rowing apps have rowing classes to help improve your rowing workouts. CITYROW has an app to teach strength training, endurance, and cardiovascular workouts, among a few more workouts.
You can learn stretching and mobility online via this app. This also boasts the benefit of helping you make the most of your rowing time. And quite frankly, it does meet the expectations. After incorporating all the learned workouts, you will benefit from a total body workout.
Also, your heart will pound with no pressure on your joints. And most importantly, you can learn a workout that works best for you despite your body type, size, and fitness level. Therefore, this is a rowing app you might want to check out, especially if your home gym has a CityRow rowing machine.
Does a Rowing Machine App Have a Program for Ripped Body?
No, rowing apps don't have programs for ripped body muscles. But they present you with essential programs to build muscles in your lower and upper body.
You might think you will acquire ripped arms if you row often, but this might not be the case. And that's because rowing only works your arms 35% of the time, leaving 65% to work your lower body muscles. With this data, your arms will strengthen and pack some muscles. But they will not be as ripped as Arnold Schwarzenegger's arms in his 30s.
But still, your arms will look impressively attractive if you follow the workout programs presented via your favorite rower's app. So, if you want to train your full body, especially your legs, and gain some muscles in your arms, consider rowing with an indoor rowing machine.
Final Section
Wow, that was a difficult post to type and one that required a ton of research! When I started this post I didn't realize how many rowing machine apps there were and how hard it would be to compile the data.
There were so many different apps I'm sure I could create spin-off articles about the best Concept2 Rower apps or best WaterRower apps. If you think that would be useful, leave me a comment below.
I'd also love to hear feedback about any other great rowing machine apps that you've tried or heard about. If I think it's worthy, I can add it to the list!
Thanks again for stopping by and please leave us a comment below about your favorite rowing machine apps!
Recommended Reading
Is Rowing Machine a Good Exercise?
Will A Rowing Machine Help Me Lose Weight?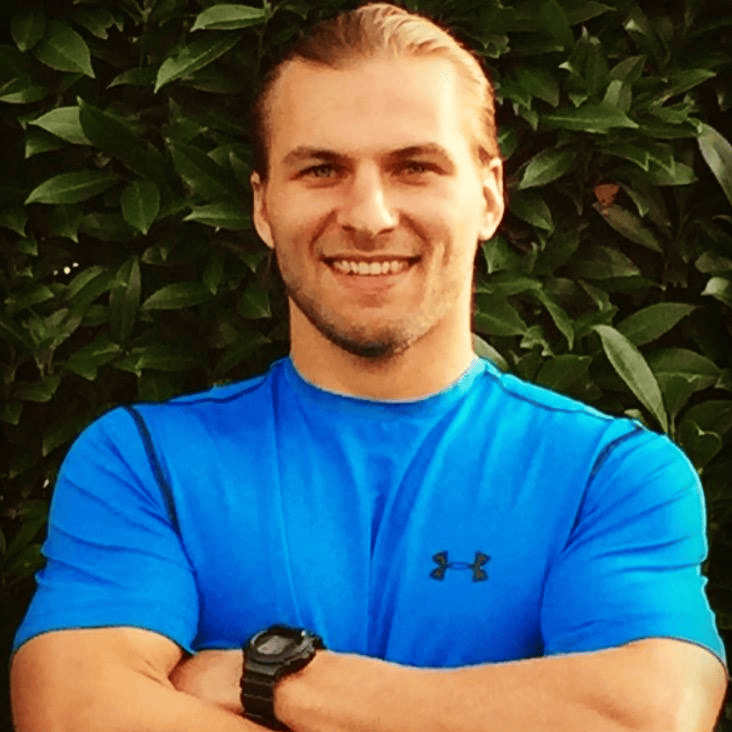 Rowing Machine King Founder and Author.