WaterRower Classic Rowing Machine Review
Looking for one of the most aesthetically pleasing rowers on the market!? Well check out the WaterRower Classic Rowing Machine in Black Walnut with an S4 Monitor!
This model is so good looking people constantly mistake the WaterRower Classic Rowing Machine for a beautiful piece of home decor.
It is handcrafted from solid American black walnut wood and finished in three coats of danish oil. This allows for beautiful colors ranging from rich brown to black purple.
The premium hardwood is harvested from replenishable forests in the Appalachian mountains and is used specifically to increase longevity and decrease sound and vibration.
Equipped with the state of the art S4 monitor, users can read and track any data they need to get a complete rowing workout.
The rower also has a patented water flywheel design that allows users to experience one of the smoothest rowing strokes available for at home rowers! Many users have commented that it is the closest thing you can get to actually being in a boat on water.
While this truly is a superb piece of workout equipment, you must read the full WaterRower Classic Rowing Machine review below to get all the pros and cons.
WaterRower Classic Rowing Machine in Black Walnut with S4 Monitor
Handcrafted rowing machine with water flywheel that replicates actual rowing feel

Flywheel sits in enclosed water tank to provide smooth, quiet, self-regulated resistance

Series 4 performance monitor tracks workout intensity, stroke rate, heart rate, and more

Solid black walnut construction absorbs sound and vibration; hand finished in Danish
Resistance Type
As mentioned above, the WaterRower Classic Rowing Machine is a water resistance rower.
This means resistance is created by the paddles and water creating friction in the "tank" or "flywheel".
As a user pulls the handle, the paddles begin to spin and must displace the water in front of them. As you row faster, the paddles must move more water and thus create more resistance.
So the faster your row, the more resistance you create! This is why we call water resistance a "variable" resistance rowing machine.
There are three other resistance types other than water which are air, magnetic and hydraulic piston. Water is very similar to air resistance rowers and both closely mimic actually rowing on water.
You can read my in-depth article that compare air and water rowing machines by clicking here. This will go into a lot more detail about how water rowers operate.
Resistance Benefits
The WaterRower Classic Rowing Machine has a patented water flywheel design that enables a smooth, even rowing stroke.
Paddles are suspended in a tank of water and are moved when the user pulls on the rowing handle. When the user pulls the handle, the paddles spin and move through the water. As the rower pulls harder and faster the paddles become harder to move through the water, similar to the drag of the water moving over the hull of the boat.
This is why the resistance of WaterRowers is considered variable. The amount of resistance a user feels is dependent on their rowing intensity.  If you row at a high intensity, you will feel a higher resistance and if you row at a low intensity, you will feel a low resistance.
Scientifically, they call this the 'Rule of Cubes'. Meaning that a doubling in speed of the rowing paddles will require an eight-fold increase in resistance!
The variable resistance on a water based rower makes it a perfect rowing machine for all experience levels. Beginner rowers can learn proper form and technique, while athletes can get a vigorous cardio and strength building workout.
WaterRowers provide one of the highest resistance workouts for home rowers. It is the perfect rower for families or anytime more than one person is using the rower.
Before I forget, intensity is not the only way to change resistance on a water rower. Resistance can also be controlled by the amount of water inside the tank.
For example, a woman first filled her tank half way with water so she could begin rowing slowly and build up her intensity over time. When she felt she wanted a little more drag, she filled the tank all the way and immediately felt the impact!
Noise Level
While water rowers are noisier than magnetic and hydraulic pistons rowers, they are quieter than air rowers.
Users commented that they had no problem with the sound and even found it to be soothing, like rowing a boat on water. Other people mentioned that they were able to watch TV at a normal volume and it didn't disrupt anyone else in their house.
Check out the video below to hear and see a WaterRower in action.
As you can see, the WaterRower has a very soothing sounds that some even find to be meditative! Just start rowing and relaxing to the sound of water after a hard day of work!
Resistance Overall
The resistance on the WaterRower Classic is one of the main selling points of this machine. People love that it is variable resistance and the intensity is controlled by how much water is in the tank or by how fast you row.
This makes it great for all fitness levels and to be used by multiple people. Users also love how it is fairly quiet and creates less noise than air rowers.
There are very few complaints when it comes to WaterRower resistance!
Monitor/Control Panel
The WaterRower Classic comes with the S4 (Series 4) Multifunctional Performance Monitor. The monitor was designed to be extremely user friendly and can perform one-touch quick start for beginners or more advanced functions for experienced athletes.
The monitor can track the following data:
Stroke Rate
Intensity
Duration
Distance
Heart Rate
The S4 monitor is divided up into 5 different windows so you can see all the information when rowing.
As you can see, the monitor is fairly easy to read and use but does provide some advanced functionality buttons.
Stroke Rate Window:
Displays the number of strokes a user takes per minute (SPM)
Intensity Window:
Displays the intensity or speed of your "boat"
It can be displayed in meters per second (m/s), miles per hour (mph), 500 meter split time (/500m), 2 kilometer split time (/2km), watts, and calories per hour (cal/hr).
Duration Window:
Displays time rowed in hours, minutes, seconds, and tenths of seconds.
Can also display time remaining in current workout (if a predetermined time for workout has been established)
Distance Window:
Displays distance in meters, miles, kilometers (km), and # of strokes taken.
Heart Rate Window:
*Option is available when optional heart rate monitoring equipment (either Polar or ANT+ technologies) is used with the fitness monitor (not included)
You can set heart rate zones and be alerted when you enter or leave the zone.
The advanced heart rate functions enables more detailed analysis including:

Peak Heart rate
The time spent above Zone
Time spent in Zone
Your time spent below Zone

Displays in beats per minute
Below is a great video highlighting all the main features of the S4 Monitor.
The S4 monitor can do a lot more than what is shown in the video but those are the basics to get a user started.
Monitor Benefits
There are 9 total buttons on the face of the monitor, 6 shortcut buttons and 3 navigation buttons.
The monitor is not backlit so you will need some light to see the information but as long as you aren't working out in the dark you should be ok. Batteries are included.
The S4 has built in PC interface capability that can connect with your computer to upload workout data with an optional monitor cable.  Additionally, this option allows you to train and race against other WaterRower owners from around the world!
Popular S4 computer software includes We-Row (WaterRower's own software), NetAthlon, UltraCoach, and Rowyo. Check out the full software details here.
This is an excellent all around monitor with easy enough functionality for beginner rowers and enough advanced features to satisfy elite athletes. Most users have no complaints about the S4 monitor and feel it provides everything needed for a great workout.
However, some people believe it should include some of the advanced features that are included on the Concept2 PM5 Monitor due to the price they are paying for the rower.
Monitor Overall
Overall, the S4 monitor is a top notch piece of equipment that will provide a user with all the information they need to get in shape.
Regardless of whether or not it is better than the PM5, it should not hinder the performance of the rower in any way or take away from all the other great qualities and features.
Very few people complain about the WaterRower monitor and the only complaints are that it isn't used to calculate world records and it is not able to be used to compare times to other rowers around the world who are using the Concept2.
Build Quality
The WaterRower Classic Rowing Machine is one solid piece of equipment made in the U.S.A. Truly a piece of art, this rower is made from premium black walnut hardwood with three coats of danish oil.
The wood is initially kept away from light to avoid shading and is only assembled when an order is filled.
The black walnut wood allows the wooden rower to be as strong and sturdy as a rowing machine made from steel but it is better able to absorb sound and vibration. This combination leads to one of the smoothest rowing strokes available.
Altogether the dual rail design provides a solid frame and is rated for 'maximum' stability and smoothness. There is no creaking or noises and the rower doesn't budge during a stroke.
There are very few moving parts that can wear out over time and the machine requires very little maintenance. The water tank is made of polycarbonate and is considered to be "virtually indestructible".
Build quality is something WaterRower takes very seriously and is a main selling point of their rowing machines.
Comfort
The WaterRower Classic received a 'maximum' rating for rail stability, rail cleanliness, seat/slide smoothness, and seat comfortably.
Basically this is a pretty damn comfortable rower.
The seat rolls on 4 wheels and 4 rollers and is designed to hold weights of 700 – 1,000 lbs, making it very comfortable for average weight users.
The ergonomically designed handle smoothly pulls a nylon strap that rotates the previously mentioned water flywheel. This design combined with an extraordinary build quality, allows for a very comfortable rowing stroke.
The only pitfall I could find had to do with the width at which your feet are placed in the footrests. The WaterRower Classic is designed to have your feet 5.5″ apart, the same as a rower in a boat. However, the WaterRower A1 Home Rower is designed to have their feet 8.0″ apart.
While I didn't find any negative user reviews about the footrests on the Classic Rower, I did see positive reviews about the comfortability of having wider spacing on the A1 Rower. Not necessarily a negative but something worth mentioning.
Overall the WaterRower Classic Rowing Machine is an extremely comfortable rower. Users love the smoothness it provides and enjoy the similar experience of rowing on water.
Storage
The design of the WaterRower Classic only allows for upright storage but it will drastically reduce it's overall footprint.
All you have to do is grab the backend of the rower, lift up, and store with the water tank nearest to the floor. There is no need to empty the tank before storing and the rower is light enough that anyone can do it.
Stored Dimensions: Depth- 20.0″ (51cm), Width- 22.25″ (57cm), Height- 82.25″ (209cm)
Moving the rower is as easy as pushing a wheelbarrow or stroller and the machine rolls smoothly on the two front caster wheels. It can easy be rolled and tucked into any corner to blend in with it's surroundings.
While upright the Classic Rower has the footprint of a dining room chair.
Capacity
Built to fit almost anyone, the WaterRower Classic Rowing Machine can fit users as tall as 6'4″ (193cm) and as short 5.0′ (152cm).
WaterRower lists the height capacity by inseam, which they have listed as 37.0″ (94cm). While inseam and height aren't 100% correlated, many people with a 37.0″ inseam are around 6'6″ – 6'7″ tall.
If you are shorter than 5.0′ I don't see any reason why you wouldn't be able to use this rower either.
The maximum user weight capacity is anywhere from 700 lbs (317kg) – 1,000 lbs (453kg). Amazon and many other retail sites list the capacity at 1,000 lbs and I have even called WaterRower for other rowers and confirmed this 1,000 lbs capacity. However, they also list spec sheets on their website where they have the rower listed at 700 lbs.
Dimensions
Assembled Dimensions: 

82.25″ x 22.25″ x 20.0″ (L x W x H)

Stored Dimensions:

20.0″ x 22.25″ x 82.25″ (L x W x H)

Weight: 

66.5 lbs Dry (30.5 kg)
103.5 lbs Full (47 kg) (17L of water)
The rowing machine is shipped in two boxes:
Box 1 (Tank):

 24.5″ x 28.5″ x 23.5″ (L x W x H)
Total weight: 60 lbs (27 kg)

Box 2 (Rail): 

 83.0″ x 3.25″ x 6.0″ (L x W x H)
Total weight: 23 lbs (11 kg)
Assembly
Assembling the WaterRower Classic is fairly straightforward and should take about 30 minutes to 1 hour. Just follow the instructions that come with the rower and the video below and you should be fine.
The only tool needed for assembly is a provided allen wrench and setup only requires one person.
I didn't hear of any complaint about assembly except that filling the water tank can be a bit annoying.
The rower comes with a small hand pump to fill the flywheel but it pumps slow and takes between 5-10 minutes. Good thing the tank only has to be filled once!
Pros and Cons
Pros:
Aesthetically pleasing
Strong build quality
Strong and smooth resistance
Quiet, soothing sound
Easy storage
Fits almost any user
Great warranty and customer service
Advanced monitor
High level of comfortability
Cons:
Higher end of price range
Large dimensions limit ability to store
High price could warrant a better monitor
Consumer Reviews
It is tough to find anything negative about the WaterRower brand. Users love the quality of their products and what they see is what they get.
The WaterRower Classic is no different and it's hard to find anything negative about this rower. Users love everything that was highlighted in this review and are very loyal (even going as far as criticizing people who say anything negative!).
The only real pitfall is that not everyone is able to afford this rower. You can click here to see the rest of the WaterRower Classic reviews.
Average Rating: 4.8
Warranty
WaterRower will replace or repair anything defective on your WaterRower Classic for one year from the date of initial shipment. However, if you register your rower you can upgrade your warranty to the following:
3-Years: All components
5-Years: All wooden components
So after you purchase your rower visit the WaterRower website to register your machine!
WaterRower Classic Price
The WaterRower Classic Rowing Machine is definitely at the high end price range. If you are looking for an inexpensive rower then this machine is not for you.
This rower is for people looking to buy one of the highest quality rowers on the market, made from expensive hardwood.
WaterRower does not sell through many retail stores but they do list their rowers on Amazon. I like purchasing from Amazon because the price is the same as anywhere else but they offer a layer of protection by acting as a middle man in the transaction. The checkout process is easy, there is free shipping on qualified orders, and returns are protected!
Overall Review
As you can see, the WaterRower Classic is one of the most reliable and highest rated rowers on the market.
There really isn't anything bad to say about this rower except maybe the price. However, when you are paying for quality and a hand-crafted wooden rower, you can't expect it to be cheap!
If you like the idea of a WaterRower but want to pay a bit less, then I highly recommend checking out the WaterRower A1 Home Rower. See my full review here.
If you want to pay a little less, don't care as much about water resistance, and want the best monitor, then I would check out the Concept2 Model D. It is the #1 bestselling rowing machine on the market and it does not disappoint! See my review here.
I hope you enjoyed my WaterRower Classic Rowing Machine Review! Please leave any questions in the comment section below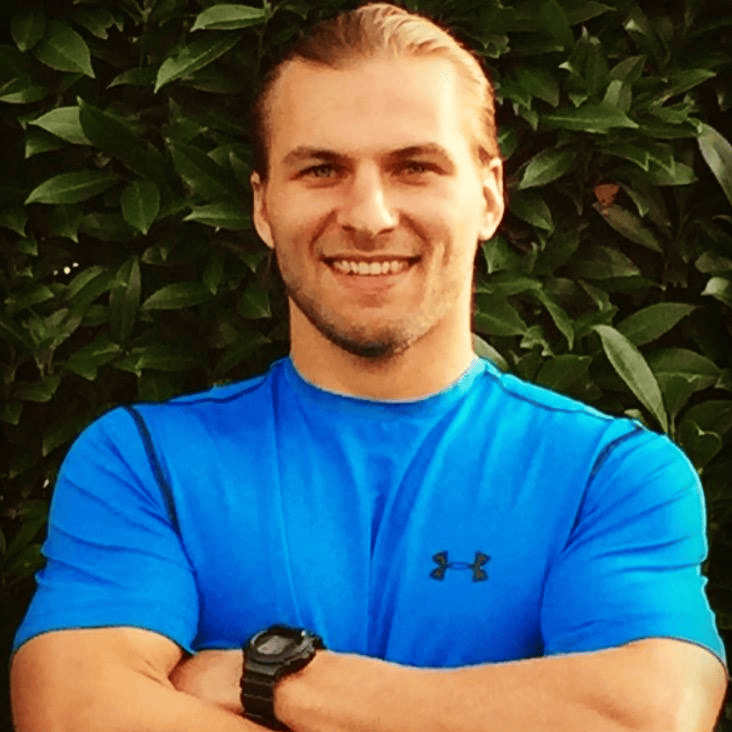 Rowing Machine King Founder and Author.