Static vs. Dynamic Rower: What is the Difference?
So you've decided to buy a rowing machine but can't decide between a static vs. dynamic rower?
There are a lot of options to weigh which makes it a very difficult decision!
Plus, there isn't much information on the internet about which is better or which type will fit your needs.
Even Olympic Rowers debate about which type is actually better!
In this article, my goal is to breakdown the differences to help you make an informed decision about which type to buy.
I will outline the pros & cons of each and review how the strokes differ between static vs. dynamic rowing machines.
I will also list some great resources about static and dynamic indoor rowing and the top models for each.
Differences: Static vs. Dynamic Rower
When looking at a static vs. dynamic rower, you can easily tell there is some type of difference.
The most basic breakdown is as follows:
Users on a static erg begin by pushing their feet on foot-boards, which slides them backwards on the seat. After sliding backwards, they then lean back and pull the handle to their chest.
Then the user performs the reverse by extending their arms, bending forward, and sliding the seat forward so their knees are bent.
On a static indoor rower, the user moves back and forth, not the rowing machine.
Users on a dynamic erg begin in the same manner, by pushing their feet on the foot-boards. However, they do not slide backwards. Instead, the flywheel unit of the rowing machine slides forwards and away from the user.
This movement is actually a closer representation of how the boat slides underneath the rower when rowing on water.
This is the simplest way to describe the differences between static and dynamic rowing. The video below is a visual representation of the differences.
Below I will go into greater detail about both types, while still maintaining simplicity. I will also provide videos of each rowing stroke.
There are tons of technical terms and even physics formulas that are used in deeper analysis of both dynamic and stationary rowing machines. I will provide links to these analysis's as well.
Static Erg
Sunny Health & Fitness Magnetic Rowing Machine Rower with LCD Monitor
DIGITAL MONITOR: The large LCD console displays time, count, calories, total count, and scan. The convenient scan mode displays your progress to assist you in tracking all your fitness goals.

ADJUSTABLE MAGNETIC RESISTANCE: With a simple twist, you can increase or decrease the 8 levels of magnetic resistance, so your workout can remain challenging and effective throughout your fitness journ
Static ergs are the most popular form of rowing machines. They are found in almost every gym, fitness club, and are the most popular type of "home" rowing machines.
They can come in any form of resistance type such as water, air, magnetic, or hydraulic-piston. Although, air rowing machines are probably the most popular.
Stationary indoor rowers are also offered in every price range from $100 – $2,000, making them affordable for everyone.
Rowing Stroke
As described above, the rowing stroke on a static erg is best recognized by the user moving back and forth.
The flywheel or resistance component is fixed and only the seat slides back and forth on the monorail.
Below is a video outlining a static rowing machine stroke.
Pros
A major benefit of stationary rowing machines is they are extremely affordable. Most people cannot spend over $1,000 on a rowing machine, which is what a dynamic rower costs.
You can buy a very basic static erg for $200 – $300  to see if rowing is an activity you will enjoy and continue to pursue. Later, you can upgrade to a more advanced model.
Static rowing machines are also easier to use and the technique can be learned in 5 minutes. Watching an instructional video like the one above is all you need.
Another great benefit is some static ergs, like the Concept2 in the video, can be turned into a dynamic erg by purchasing a pair of "rowing slides". You can read my rowing slides article for more information.
Inexpensive
Very popular
Easy to use
Offered in every resistance type
Some models can be converted to dynamic
Cons
The cons of a static rower are a bit more technical and may not apply to the average person rowing for fitness.
Basically, the cons can mean more to someone who is training for "on the water" rowing and not someone looking to lose weight or exercise with a rowing machine.
One con that can effect every user is that static ergs can possibly cause more injuries. This is due to greater force being applied at the catch and promoting over-compression.
This in return can put more stress on the knees and lower-back.
According to dynamic erg users, this is minimized when rowing on a dynamic indoor rower.
However, as a person with bad knees, I can say that I have never had any knee or back issues when rowing on a static erg.
Static ergs can also not achieve the higher stroke rate numbers that are seen with "on the water" rowing and dynamic ergs.
While this may not affect the average "at home" user, it can be important for someone training for "on the water" rowing.
Another con is that the movement of static rowing does not exactly mimic the movement of "on the water" rowing because only the user moves. Unlike dynamic rowing and "on the water" rowing, where the flywheel and boat moves.
May cause more stress on lower back & knees
Cannot achieve high stroke rates
Not the exact same movement as "on the water" rowing
Dynamic Erg
Concept2 Model D Indoor Rowing Machine with PM5 Performance Monitor, Black
Low impact workout that engages all major muscle groups; work legs, core and arms with a smooth, high calorie-burning motion

Track your progress with real-time reliable data; the Performance Monitor 5 (included) self-calibrates for comparable results; connect wirelessly to heart rate belts and apps (not included)

Space recommended for use is 9 x 4 feet; 500-pound user capacity; 5-year frame included. Seat Height: 14 inches. Users with an inseam of 38 inches (96. 5 cm) or more may require an extra-long monorail
Dynamic rowing machines have been on the rowing scene for a while but have yet to take off into the mainstream.
Many companies are trying to make the push but the slightly higher cost has prevented them from being popular "home" rowing machines.
The lowest cost dynamic rower is about $1,400 with other models selling for well over $2,000.
Dynamic indoor rowers are exclusively air rowing machines because this resistance type most closely resembles the resistance felt while rowing on water.
Rowing Stroke
As noted before, the rowing stroke on a dynamic erg more closely resembles the rowing stroke of a boat on water.
This is due to the flywheel moving away from the user as they push on the footrests. Much like a boat would move underneath a rower on water.
The seat is another major component involved in the dynamic rowing stroke. The seat is free to move on a dynamic indoor rower, so the user must keep their core engaged and control their body movement.
This is very similar to how a person will feel sitting on a seat in a rowing scull.
Check out the videos below for a great visualization of rowing on a dynamic erg.
Pros
There are plenty of pros for dynamic rowing, especially if you are a person looking to train specifically for "on the water" rowing.
The first and most obvious, is the fact that the rowing stroke very closely resembles "on the water" rowing.
Dynamic rowing also causes less stress on the knees and back than stationary rowing because it doesn't promote over-compression. Basically, you are not sliding forward and compressing too close to the foot-boards.
You also get the added benefit of always having to keep your core engaged on a dynamic erg. Plus, you will be able to achieve a higher stroke rate on dynamic rowers.
Rowing stroke mimics "on the water" rowing
Actively works the core
Doesn't promote over-compression
Can achieve higher stroke rates
Here is a video of RP3 Rowing representative Carlos Dinares explaining the pros of dynamic rowing over stationary rowing. Do take note that many of the benefits are for people looking to train for "on the water" rowing.
Cons
One of the biggest negatives of dynamic indoor rowers is the cost. If people cannot afford them, it will be difficult for them to gain popularity as a "home rowing machine".
There are also fewer brands and fewer options in the dynamic rowing market. People only have a few options to choose from and must purchase an air rower.
While it is understandable why only air resistance is used, people looking for a quiet rowing machine will have to pass on dynamic ergs.
Dynamic indoor rowers are also a little more difficult to use because the movement is less natural and requires more coordination. It is not always easy to keep your core engaged and control the seat movement.
For athletic people, the rowing stroke can be learned fairly quickly. However, if you are overweight or uncoordinated, a dynamic rower can be difficult to use.
Expensive
More difficult to use
Fewer brands and options
Only air resistance
Static vs. Dynamic Rowing: Main Takeaways
Hopefully now you have a better understanding of the differences between dynamic and stationary rowing.
Below is a comparison chart highlighting the main differences.
| | Static Rower | Dynamic Rower |
| --- | --- | --- |
| Cost | $100 - $1,500 | $1,400 - $3,000 |
| Options | Many brands, all resistance types | Few brands, only air resistance |
| Rowing Stroke | User moves back and forth | Both user and flywheel move freely |
| Ease of Use | Easy | Medium to Hard |
| Stroke Rate | Cannot sustain high rates | Rates similar to OTW rowing |
| Stress | More compression on joints, still very low impact | less compression, less stress |
| Training Type | Weight loss, cardio, basic fitness, warm-ups, OTW rowing | Geared towards OTW training |
Final Thoughts
After reading many articles and many opinions, my conclusion is as follows:
If you do not want to spend a lot of money and are just looking to lose weight, increase cardio, build lean muscle, etc. – then a stationary rowing machine is 100% fine.
They provide some of the best home rowing machines on the market and are used by professional athletes around the world. They are also the most popular and can be found in every gym and fitness center.
If you are looking to train specifically for "on the water" rowing, then I would strongly consider a dynamic erg. They provide the closest feeling to OTW rowing.
If you are having a difficult time deciding, you can first purchase a Concept2 Model D or E. Later, you can purchase a pair of slides to convert the rowing machine into a dynamic rower. Essentially having both a stationary and dynamic rowing machine.
Top Static & Dynamic Ergs
Below are some of the top static and dynamic erg currently on the market.
You can also visit my rowing machine comparison chart here to sort through all the different models.
If you need help selecting a model, visit my Rowing Machine Concierge Page and fill out the questionnaire.
Top Stationary Rowing Machines
Top Dynamic Rowing Machines
Stationary vs. Dynamic Indoor Rower Articles
This article is a basic overview of dynamic vs. stationary rowing. It was aimed to give you an outline of how the two differ and visual representations of each.
I also found the best videos describing both types to save you the hassle of looking yourself.
There are plenty more articles that go into depth about both and provide more of a technical analysis.
You can even find Olympic Rower opinions and the opinions of the rowing machine "producers".
Here are a few good articles that go deeper into the debate of static versus dynamic rowing.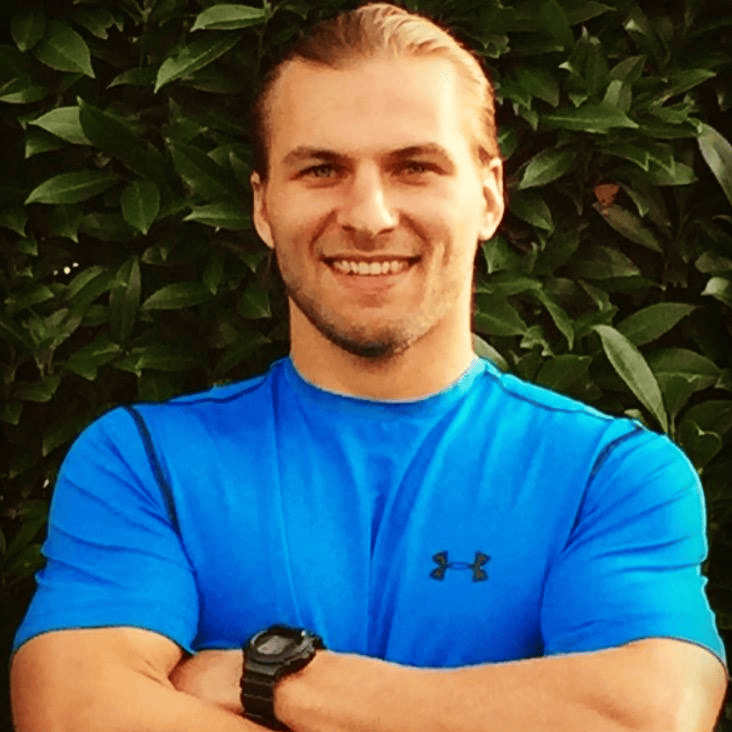 Rowing Machine King Founder and Author.