Best Home Rowing Machine 2023
If you're looking for the best home rowing machine you've come to the right place!
I have been helping people find the best rowing machine models for over 7 years and have personally helped over 1,000 people through direct emails.
Selecting a rowing machine can be tough because everyone has different preferences and needs.
However, some of us just want the best and that is exactly what I will show you in this article!
Below I go over how to narrow down your options to find the best rowing machine for YOU. I then give my recommendation for the best overall home rowing machine!
I also have a few runner-ups, which are sort of "best in class models" for their resistance type and price.
You can skip to your desired section using this Table of Contents
Check the Best Home Rowing Machine:
How to Find the Best Home Rowing Machine?
Finding the best home rowing machine has become more difficult than ever due to the amount of models being offered.
When starting to help people find rowing machines for home use in 2012, there were half the amount of rowing machines available.
This was both a good and bad thing.
It was good because there were less options to confuse people and if you wanted a magnetic rower for under $500, there was only one option! Now there are multiple to choose from!
It was bad because sometimes people were forced to choose a rowing machine model that wasn't a "perfect fit", but it was the only option available that matched most of their preferences.
While finding the best home rowing machine has become more difficult, I have become better at helping people narrow down what is most important when buying a rowing machine for home use.
Below I will go over the "Most Important Criteria" for finding the perfect rowing machine and then review some of the more "Detailed Criteria" to look at.
I will then recommend the #1 best home rowing machine and a few runner-up winners.
Don't forget to check out my "Final Thoughts" section where I explain how I can personally help you find the perfect rowing machine for your home.
Most Important Criteria
When selecting the best home rowing machine, there are 3 major areas to look at first to help narrow down the choices.
Analyzing a rowing machines resistance type, price, and monitor functions will usually narrow down the list from 100 options to about 2-3 good options.
Below is what to look for under each criteria.
Resistance
Choosing a rowing machine resistance type is one of the most important decisions when choosing a home rowing machine.
Each resistance type has their own characteristics and can help rule out 75% of the total options.
There are 4 majors resistance types: air, water, magnetic, and hydraulic-piston. There is technically a 5th, which is an air & magnetic combination rower.
You can read about the 5 different resistance types here in my full breakdown article.
Price
Selecting a price is another important decision to make and can potentially narrow down your options a lot.
If you know you only have $300 to spend, then the amount of options you have to choose from will decrease dramatically.
However, the saying "what you pay for, is what you get" definitely applies to home rowing machines.
While it isn't impossible to find a great budget rowing machine, just know it will not perform like the higher-end rowing machines found in fitness gyms.
Monitor Functions
Having specific monitor functions can also give you a good idea of what type of rowing machine you want for your home.
If you aren't concerned with tracking data or data accuracy, then you might be satisfied with a budget rowing machine.
However, if you want to connect to a PC or record 2K and 5K race times, then you know you will have to invest in a higher-end rowing machine model.
Detailed Criteria
Once you give thought to some of the more important rowing machine criteria, you can start to think a little about the details.
While some of these may be minor in your eyes, they can sometimes point you towards a very specific rowing machine model.
For example, if you are looking for a budget rowing machine but weigh 300 lbs., there are only 2 options that are certified for this weight in the lower price range.
Below are some detailed criteria to think about when looking for the best home rowing machine.
Build Quality
As I just mentioned, build quality can be a very important factor if you weigh over 250 lbs. Many budget rowing machines cannot support heavier weight, so your options may be limited.
Users will also want to make sure their rowing machine can withstand the amount of time they plan to use it per week and for the amount of people who will be using it.
The more expensive the rowing machine, the better the build quality. However, there are a few "diamonds in the rough" models.
Comfort
If you are prone to getting a sore butt while sitting or easily get blisters on your hands, you will want to pay attention to comfort.
Making sure your home rowing machine is comfortable, ensures you are going to enjoy using it everyday!
Nothing is worse than an uncomfortable exercise machine. Always make sure there are no issues with the seat, handle, and footrests.
Storage
If you have a specific storage need, you will want to know how each model is stored.
Some fold in half, others stand upright, and some have no storage capabilities.
If there is a need to wheel the rowing machine into another room, you will need to make sure it has wheels and is easy to move.
Capacity
Are you tall or currently overweight? Each rowing machine has a manufacturer recommended capacity.
I also give a height capacity for each model in my reviews.
If you are 6'6″ or 6'7″, you may have to buy a specific model to accommodate your taller height.
Dimensions
The rowing machine dimensions are usually not a factor for people. However, people living in small apartments or who need to exercise in their room will need to take a closer look at this criteria.
Some rowing machine models require 9.0′ x 4.0′ of space to operate. That's a lot of room for a small bedroom!
Just make sure you have the space to fit your home rowing machine.
Assembly
Assembling a rowing machine is a one time event, so even if it takes an hour it's not the biggest deal.
However, you want to make sure other users didn't run into any problems when assembling their new home rower.
Some models have missing parts or pieces that don't fit together properly. These are things you want to know before purchasing any model.
Warranty
Lastly, you always want to make sure your rowing machine is backed by some type of warranty and good customer service.
Budget rowing machines will all have short warranty periods but at least you want a company with good customer service.
I specifically don't recommend some brands due to the numerous customer service complaints I received when trying to receive warranty claims.
Best Home Rowing Machine 2023
When taking all the criteria above into consideration, there is really only one rowing machine that shines above them all.
This rowing machine receives a 10/10 in almost every category mentioned above and is suitable for every person.
Whether your 6'8″ and 400 lbs. or 4'7″ and 80 lbs. From 12 years old to 95 years old, this rowing machine has been used by everyone!
Amazing resistance, unparalleled build quality, the best performance monitor, and backed by the most well-known rowing machine company.
This is why I voted the Concept2 Model D Indoor Rower to be the awarded "The Best Home Rowing Machine".
Concept2 Model D Indoor Rower
The Concept2 Model D is the rowing machine I use everyday and it never disappoints. It is the chosen rowing machine model by Olympic athletes and other professional athletes looking to train on a rowing machine.
It is used in all Crossfit facilities and by most US Rowing athletes.
Every year, more and more sports, such as UFC and Motorcross, have adopted the Concept2 Rower as a training tool.
You can read a detailed review of the Concept2 Model D here. I breakdown all of the criteria I mentioned above.
Runner-Ups (Resistance & Price)
If you have done any research on rowing machines for home use, you probably came across the Concept2 Model D. It is the #1 bestselling rowing machine, so it is seen on a lot of websites.
However, maybe you don't want air resistance or don't want to spend close to $1,000 on a rowing machine for home use!
If that's the case, the "Runner-Up" section is for you! I list the best high-end and budget home rowing machine model for each resistance type below.
Air Rowing Machine
Air rowing machines are one of the most popular selling resistance types for home rowers. The resistance is strong, smooth, and very closely resembles rowing on water.
The quality of air rowing machines is usually higher, due to there being less moving parts, and the price is often lower, due to resistance being controlled by a plastic fan.
Air resistance is the chosen resistance type of almost every Olympic Rowing athlete, so you know it has to be good!
High-End
Considering the Concept2 Model D is an air rowing machine, we don't need to mention a high-end option.
Budget
The best budget air rowing machine goes to the Stamina ATS Air Rower 1399. This rowing machine has been one of the most popular selling rowing machines since the inception of Rowing Machine King in 2012.
Many people buy the Stamina 1399 when they are looking to start rowing but don't want to spend $1,000 right away. This is why I voted it the "Best Rowing Machine Under $500".
You can read my detailed Stamina ATS Air Rower 1399 review here.
Magnetic Rowing Machine
Magnetic rowing machines are also a very popular selling resistance type.
They are extremely quiet, so people who don't want the noise associated with air rowers often choose a magnetic model.
There are also great magnetic rowing machine options offered in every price range, which also makes them a very attractive option.
High-End
The most popular selling high-end magnetic rower is the Stamina Avari Programmable Magnetic Rower.
This home rowing machine has excellent build quality, an amazing programmable monitor, and is very fairly priced!
It is also virtually silent, which I talk about in my silent rower article, and has extremely smooth adjustable resistance.
Check out my detailed Stamina Avari Magnetic Rowing Machine review.
Budget
For a long time there were no budget magnetic rowing machines and users had to pay $500 to buy a magnetic rower!
That was until about 2016 when the Sunny Health & Fitness SF-RW5515 came to market.
The SF-RW5515 Magnetic Rower has been one of the best selling rowing machines due to it's low price point, good build quality, strong resistance, and positive reviews.
Read my detailed Sunny Health SF-RW5515 Magnetic Rower review here.
Water Rowing Machine
Water rowing machines have a few feature their users really love.
First, people love the smoothness provided by water resistance and the noise the water tanks create. Water rowing machines are quieter than air rowers and make a splashing sound that can sometime be meditative.
Second, people love the wooden design created by the WaterRower brand. These models are perfect home rowing machines for people looking to place their rower in their living rooms.
You can read more about water resistance in my water resistance vs air resistance article.
High-End
The best high-end water rowing machines are made by WaterRower. These models are made from replenishable hardwoods and are very aesthetically pleasing.
They also have one of the highest build quality ratings of any model and have top of the line performance monitors.
A very popular seller is the WaterRower Natural Home Rowing Machine.
There are also plenty of other WaterRower models that all function EXACTLY the same. The only difference is the wood-type they are crafted from, which changes the price.
You can see the full WaterRower lineup by visiting my Rowing Machine Model Comparison Page.
Budget
Unfortunately, there are no budget water rowing machines that I recommend.
There are a few models sold for less than the WaterRower options, but these models have too many "issues" that makes me unable to recommend them.
If you are certain you want a water rowing machine, please read the final section below and fill out the rowing concierge form.
Hydraulic-Piston Rowing Machine
Hydraulic-piston rowing machines used to dominate the budget market but have since been pushed-out by air and magnetic rowers.
There is still a small niche they control due to their unique design and inexpensive cost.
If you are looking to spend under $100 on a rowing machine, then a hydraulic-piston rower is your best bet. They are also the best option for people looking to have two rowing arms or "free-motion" rowing handles.
However, you must be aware that hydraulic-piston rowers have the most quality issues out of all the resistance types. This isn't an issue with the high-end models but the budget models often have issues after a few months of use.
High-End
If you are looking for a high-quality hydraulic-piston rower, then I recommend the Kettler Kadett.
This model will have higher quality pistons which don't have as many quality issues as the lower priced models. It also has the free-motion rowing arms that many people enjoy.
You can read my detailed Kettler Kadett Rowing Machine review here.
Budget
There are two types of budget hydraulic-piston rowers. One has two rowing arms and the other a single handle.
The best free-motion dual piston rower is the Stamina 1215 Orbital Rower. This model has great reviews and good build quality for a budget rowing machine.
If you are looking for a very basic rowing machine to warm-up, cool-down, or just row lightly for 15 minutes a day, then the Sunny Health & Fitness SF-RW1205 Adjustable Rower is a good option.
Final Thoughts
When answering the question "what is the best home rowing machine?", there is really only one winner. That is the Concept2 Model D.
The Concept2 Model D is the best in almost every selection criteria and is still not the most expensive model. No wonder it has been the #1 bestselling home rowing machine since it was created!
There are really only two reasons a person shouldn't buy a Concept2 Rower.
First, they don't have the budget for it or are new to rowing and don't want to spend money on something they may not use.
Second, the noise it too loud for their given circumstances.
If you fall into either of these categories, then the runner-up section should help you find a suitable option.
You can also visit my Start Here Guide to help walk you through selecting the best home rowing machine.
If you have any questions about my selections or how to find the best home rowing machine, please leave a comment below!
Recommended Reading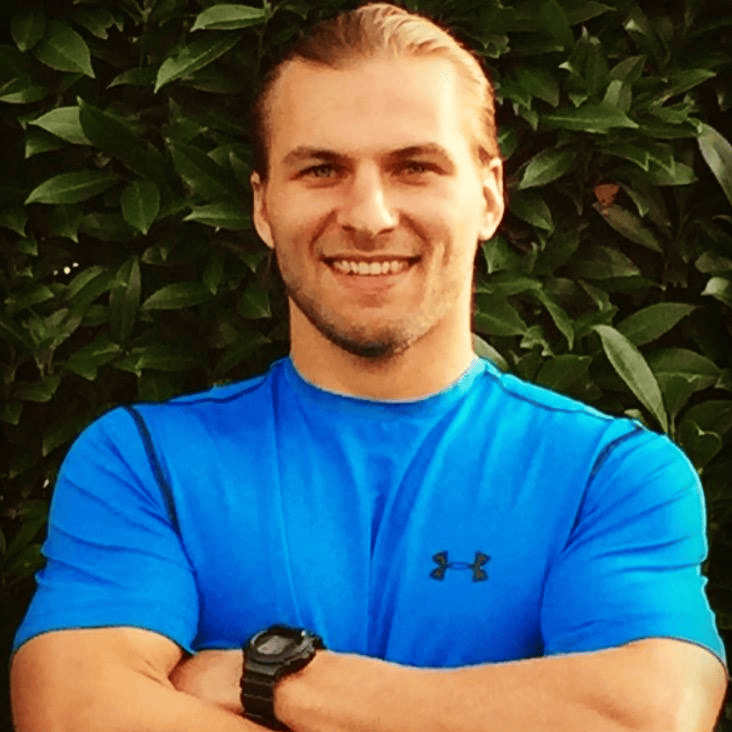 Rowing Machine King Founder and Author.