Best Rowing Machine Under $500
A lot of visitors ask me "What is the best rowing machine under $500?"
The old saying goes, "you get what you pay for" and this cliché applies to everything! Mostly.
This saying is true most of the time because the higher priced products tend to have the highest quality.
However, it doesn't mean there aren't good quality products in the low-to-mid price ranges.
Unfortunately, to find the "diamonds in the rough" you have to spend more time doing research. Time that most of us don't have!
If you look at all rowing machine options, there are plenty of solid high-end models, but not everyone can afford these rowers or need all the features these machines offer.
For the more budget-conscious people looking for a full-body workout machine that is half the price of an elliptical or treadmill, a low-to-mid end rowing machine under $500 would be perfect for their needs.
If you looked at how many rowers there are in this price range, there are still plenty to choose from (which is a good thing), but which one is the best rowing machine under $500?
I answer this question and more below! Plus, don't miss out on the 'Final Thoughts' section where I recommend an alternative option.
Important Criteria 
It's easy to just name the best rower under $500, but I want to explain how I arrived at my decision.
Below is the list of important criteria I considered when determining the best rowing machine under $500: 
Resistance Type
Most rowers in this price range are hydraulic-piston resistance machines but there are a few air and magnetic resistance machines too.
All resistance-types aren't created equal and each have their pros and cons.  The desired resistance-type should provide smooth, even resistance throughout the stroke.
Resistance level should be strong enough for all levels of fitness.
There should be minimal mechanical failures or maintenance.
Monitor/ Control Panel
Build Quality
The rower is expected to last at least 3-5 years (hopefully much longer!), while being used regularly.
It's important to pick a model with a durable frame and is built with quality materials.
The rower should have low negative feedback and very few quality complaints.
Comfort
Rowing is a repetitive motion, so it's important the rower is comfortable to use and operate.
The seat should be comfortable to sit on, the handle shouldn't hurt your hands when gripping it, and the footrests should comfortably secure your feet.
The overall rowing motion should feel natural and smooth.
Storage Options
Generally speaking, rowing machines typically have fairly large footprints, so it's a bonus to find one that has the option to be folded up and stored away.
Storing should also be fast and easy.
User Capacity
Machines have different weight and leg length/ height capacity.
A rowing machine should be able to accommodate a wide range of weights and heights.
Dimensions
Rowing machines have different dimensions, so make sure you have enough space to comfortably use it.
Assembly
Some rowers can take as little as 15 minutes to put together, while others can take a few hours.
Obviously, the easier to put together the better.
Warranty
The longer the warranty the better, but it's important to read the fine print.
Does the stated warranty cover just the frame or other moving parts too?
How good is the customer service for dealing with warranty issues?
Price
Besides being under $500, it has to be valued correctly.
The price tag only reveals one small part of the story and has to be factored in with everything listed above.
Recommended- Best Rowing Machine Under $500
Drum roll please! After careful consideration, I have reached a conclusion!
The best rowing machine under $500 is the Stamina Air Rower 1399.
Stamina ATS Air Rower 1399
Rowing on the Stamina ATS Air Rower 1399 helps burn calories, build total body strength and improve your hearth health

Product dimensions – 18" W x 77" L x 28" H | Folded dimensions – 18" W x 48" L x 28" H | Seat height – 10" | Recommended user height – From 4' 9" to 6' 4" | Weight limit – 250 lbs.

During your routine, track speed, distance, time and calories burned with the large, easy-to-read LCD display

Air resistance always matches your pace | Row harder if you desire more resistance and ease off if you want less

The upholstered, padded seat, adjustable footplates and padded rowing handle help keep you relaxed during your workouts. Built-in wheels and a folding frame make storage a bre
With a durable frame, backed by a generous warranty, the Stamina 1399 offers a solid rowing experience often found on machines that cost 3x more!
It's an air-resistance rower that has 'variable' resistance determined by the rowing intensity of the user, so workouts can be adjusted on the fly.
Its storage features allow the footprint to be reduced by half when not in use and has built-in wheels that make it easy to move around when needed.
Why The Stamina Air Rower 1399?
This was a tough decision to make because there are so many good rowers in this price-range.
However, the deciding factor that led me to choose the Stamina Air Rower 1399 is it's an air-resistance rowing machine.
I favor air-resistance rowers because they provide on-the-fly 'variable' resistance, have a smoother rowing motion, and typically last longer compared to magnetic and hydraulic-piston resistance machines.
Click here to see a summary and comparison of the different rowing machine resistance types.
The Stamina 1399 also costs ~66% less than the higher-end air rowers, so to find one that's comparable in this price range is pretty rare.
For a more detailed review going over the 'important criteria' listed above: visit my full Stamina 1399 review.
When shopping, the more you pay usually means you're getting higher quality, but that doesn't mean you can't find something comparable for a lower price.
The Stamina Air Rower offers a solid rowing experience that's similar to rowers priced much higher and is the best in the under $500 price range.
If you're looking for a high-quality rowing machine, without the expensive price tag, look no further than the Stamina Air Rower 1399.
Final Thoughts
If you are looking for the best rowing machine under $500 and also looking for the best budget air rowing machine, then the Stamina Air Rower 1399 is for you!
However, there are some people who can't use air rowing machines because they make more noise than the other resistance types.  These people may be more interested in magnetic or hydraulic-piston rowing machines due to their low noise level.
My choice for the best affordable rowing machine that is magnetic is the Sunny Health & Fitness SF-RW5515 Magnetic Rower.
It has many of the same great features as the Stamina Air Rower but mainly differs in resistance type (magnetic vs. air). I also voted it the "Best Rowing Machine Under $300" .
So if you want the best budget rowing machine that is magnetic, check out the above links.  If you prefer an air rowing machine, then choose the Stamina Air Rower!
Do you agree with my choice for the best rowing machine under $500? Let me know in the comment section below!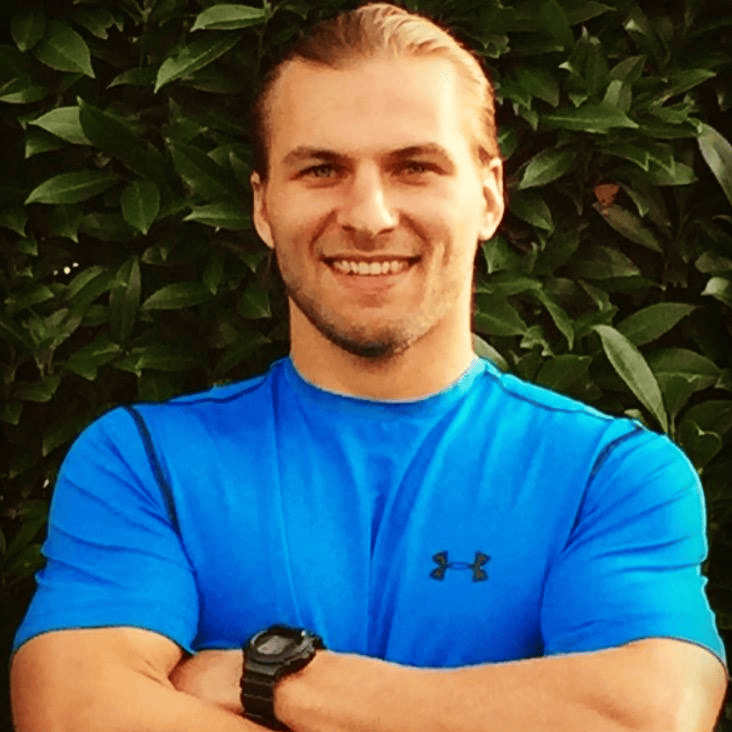 Rowing Machine King Founder and Author.