Top 10 Concept2 Accessories
Looking to add some top Concept2 accessories to your rowing collection?
I've compiled a list of the top 10 items you need to make the most of your Concept2 rowing experience.
A few people may buy some recommended accessories with their Concept2 Rower but most just start rowing with gear they have lying around their house.
After rowing for a few sessions, they may realize they need a few items to make their sessions more comfortable, like a Concept2 seat pad or rowing machine gloves.
As users get more experience, they may want to add some more advanced accessories like a Concept2 heart rate monitor or Concept2 slides.
Some of these Concept2 accessories are required, while others are just used to enhance the rowing experience.
Below is my list of the top 10 most recommended Concept2 accessories. You can scroll down to read the entire article or click a link to jump ahead to your desired section.
Concept2 Chain Oil
Buying a container of Concept2 chain oil is going to be the most important purchase with your rowing machine. The Concept2 Rowing Machine requires very little maintenance, with the only real requirements being to wipe the entire machine down after use (especially the seat rail) and oiling the chain.
Concept2 recommends lubricating the chain every 50 hours of use with 1 teaspoon of 20 weight oil. You can then wipe off any excess and repeat if you did not oil the entire chain.
You may have some 20 weight oil in your garage or you can buy some very cheap online. There is a company named TreadLife Fitness that sells a 4 oz bottle of "Rowing Machine Chain Oil".
You can also buy a 3 oz bottle of "3-in-One brand SAE 20 Oil" which is a popular seller.
| Concept2 Chain Oil | Description | Check Price |
| --- | --- | --- |
| | UniSport Concept 2 Rowing Machine Chain Oil (8 Oz) Premium Formula for Exercise Rower Chains, Compatible with Model D and Major Brands, Made in USA | Check Price |
| | Impresa Rowing Machine Chain Oil Compatible with Concept 2, 4 Oz, Premium Custom-Formulation for Exercise Rower Chains, Compatible with Model D and Other Major Brands, Made in USA | Check Price |
| | TreadLife Fitness Rowing Machine Chain Oil - Compatible with Concept 2 Rower - 4oz | Check Price |
I had some 3-in-One SAE 20 oil in my garage, so that is what I am currently using and it works great.
Concept2 Seat Pad
2K Fit Rowing Machine Seat Cushion (Model 3) for The Concept 2 Rowing Machine with Custom Gel That Fits The Concept 2 Rower, WaterRower Pad, Crew Boat, Sculling, Kayak, and Canoe
PERFECTLY FITS ON CONCEPT 2 ROWING MACHINE: This rowing machine pad is perfect for rowers who want a THIN cushion to take the edge off. Look at our Model 1 and Model 2 cushions if you want more comfort. Also works on the Stationary recumbent bikes, Waterrower, Hydrow, Outdoor rowing shell, boat, sculling, kayak, and canoe!

GEL SEAT PAD WITH NEOPRENE COVER: This Concept 2 seat cushion is 1cm thick but weighs more than a pound! This dense gel material provides a little comfort and support and doesn't change your rowing angle so it's perfect for experienced rowers!

SUPER NON-SLIP SURFACE: This rower seat cushion has a high friction rubberized material that prevents the seat pad from slipping off of the rower while erging - even during intense workouts!

DESIGNED FOR FREQUENT USE: This gel rower seat cushion can be rolled, folded, and takes up little space in your gym bag. Simply set the rower seat pad on the seat and row! Can be used even for multiple exercise sessions per day without wearing out!

DESIGNED BY DIVISION 1 COLLEGE ROWER who competed in the National Championships and won Eastern Sprints. I create the highest quality concept 2 rower accessories for all rowing levels. OUR MISSION IS TO EXPAND THE AWESOME SPORT OF ROWIN
Getting a sore butt from rowing has been a rowing problem for a very long time. One of the main complaints people have about their rowing machine is it having an uncomfortable seat!
I am fortunate enough to not experience this issue unless I am rowing for very long sessions (1.5 – 2 hours). Luckily, there is a Concept2 seat pad for people who do experience this discomfort.
Depending on the severity of your issue will determine what type of Concept2 seat pad you need. Rowing seat cushions range from very thin to almost 3.0″ thick.
My very own "Rowing Machine King" Concept2 seat pad is currently for sale on Amazon. Check out the Rowing Machine King Seat Pad Reviews & Pricing here.
Rowing machine seat pads are such a popular topic that I wrote an entire post explaining what causes rowing butt pain, how to pick a seat cushion, and the top rowing seat pads on the market.
Check out my full seat pad article here.
You can also read my article on how to prevent rowing butt pain.
Concept2 Mat
There are a lot of reasons to use a Concept2 mat underneath your rowing machine. It will help protect your floor/carpet, minimize any slippage of the machine, absorb vibrations & sound, and best of all it will make cleaning up that puddle of sweat a lot easier!
There are a few options when choosing a Concept2 mat but the main thing to remember is it must be at least 8 feet x 3 feet (L x W). The Concept2 rowing machine is 8 feet long by 2 feet wide, so you will want a little more width to collect any sweat that may fall as you are rowing.
The most popular option is the SuperMats Solid P.V.C. Rowing Machine Mat. There are other exercise equipment mats available but with the high overall length of the Concept2, the SuperMats option is a perfect fit.
Concept2 USB
I use the SanDisk Cruzer Blade CZ50 16GB USB 2.0 Flash Drive and have not had any issues so far.
Having a Concept2 USB handy is great for people who use different Concept2 rowing machines or share a machine with other users.
When I first got my Concept2 I didn't use a USB because I was the only person using my rowing machine and I didn't really use one anywhere else besides my house. I could just finish a workout and go to the "memory" screen and review old workouts. Soon I had family and friends using my rowing machine and it became difficult to distinguish their workouts from mine! That is when I switched to a Concept2 USB.
Having a USB to use in your PM5 will allow you to easily store all your workouts and update PM5 firmware. Concept2 recommends using FAT and FAT32 USB formats only. To ensure you are using the best Concept2 USB make sure to use one with lower memory storage (under 32 gb) and not use a "USB 3.0" drive. Lower memory USB drives will provide the best formatting for use with the PM5 monitor.
SanDisk Cruzer Blade 16GB USB 2.0 Flash Drive
Ultra-compact and portable contoured styling

Share your photos, videos, songs and other files between computers with ease

: Protect your private files with included SanDisk SecureAccess software (Password protection uses 128-bit AES encryption and is supported by Windows Vista, Windows 7, Windows 8, Windows 10 and Mac OS X v10.6+ (Software download required for Mac, see official SanDisk Secure Access website for more details.)

Store more with capacities up to 128GB (1 gigabyte (GB) = 1 billion bytes. Some capacity not available for data storage.)

Backed by a 5-year limited warranty (See official SanDisk website for more details regarding warranty in your region.)

Keep your digital world in your pocket in our smallest package

Transfer and share photos, videos, songs and other files between computers with ease

Store more with capacities up to 16GB

Worry not because your SanDisk Cruzer Blade USB flash drive is backed by a 2-year warra
Concept2 Heart Rate Monitor
The best and easiest Concept2 heart rate monitor is the Polar H7 Bluetooth Heart Rate Sensor & Fitness Tracker.
It will sync to the PM5 monitor and can also be used during other activities. When using during other activities you can use the Polar Beat app on your smartphone to record heart rate and analyze other useful data.
One of the first items I purchased for my rowing machine was a compatible Concept2 heart rate monitor. Being able to track my heart rate to effectively workout in different target zones was extremely beneficial.
Training without knowing your heart rate can almost be like running blind. It is one of the most useful pieces of data you can use and analyze. Luckily, the PM5 monitor will display your heart rate as you are rowing and will store it in your memory or USB drive after each workout.
Polar H7 Bluetooth Heart Rate Sensor & Fitness Tracker (Black, X-Small/Small)
HEART RATE MONITOR: Provides live, accurate heart rate to compatible mobile training apps through Bluetooth Smart technology

FITNESS TRACKER: Waterproof heart rate sensor compatible with all Apple iPhone, iPads, and Android Devices

STRONG BATTERY LIFE: For optimal battery life, detach transmitter from chest strap after every use

ADVANCED TECHNOLOGY: Gym Link connects Polar heart rate monitors and activity trackers with compatible gym equipment

CALORIE COUNTER CAPABILITIES: For those who want to count the calories they burn and get basic heart rate-based features to keep their fitness training sim
Concept2 Shoes
One of the most important Concept2 accessories, but one that is often not thought about, is what type of shoe to wear?
Most people just wear whatever trainers they have and begin rowing without giving it a second thought. However, your shoes are specifically designed for walking or running, not for the leg drive of a rowing machine.
Having a raised heel that is cushioned to reduce impact on your knees while running is not ideal for rowing. When rowing you want to have a strong connection with the foot boards, so having a hard, flat soled shoe like Converse All-Stars is ideal. Companies like "BAT Logic" even make specific shoes for more advanced rowers.
Minimalist Runners
Description
Buy

Top

Top

WHITIN Men's Trail Running Shoes Minimalist Barefoot 5 Five Fingers Wide Width Toe Box Gym Workout Fitness Low Zero Drop Male Sneakers Treadmill Free Athletic Ultra Black Size 11
Check Price

Top

Top

WHITIN Men's Trail Running Shoes Minimalist Barefoot 5 Five Fingers Wide Width Size 12 Low Zero Drop Male Parkour Road Sport Toe Box Gym Workout Fitness Breathable Beach Black Gum 45
Check Price

Top

Top

Women's Minimalist Barefoot Running Shoes Outdoor Beach Yoga Volleyball Cycling Shoes Biking Bicycle Cross Training Trainer Work Out US Size 8 8.5 Black
Check Price

Top

Top

Joomra Womens Trail Running Minimalist Barefoot Shoes Runners Size 8.5 Athletic Jogging Wide Gym Trekking Toes Ladies Hiking Barefoot Sneakers Red 39
Check Price

Top

Top

Xero Shoes Men's Speed Force Minimalist Running Shoe - Lightweight Comfort, Black, 10.5
Check Price

Top

Top

WHITIN Women's Low Zero Drop Shoes Minimalist Barefoot Trail Running Camping Size 7.5-8 Wide Toe Box for Female Lady Fitness Gym Lightweight Comfortable Workout Sneaker Tennis Black Gum 38
Check Price

Top

Top

Xero Shoes Women's HFS Running Shoes - Zero Drop, Lightweight & Barefoot Feel, Atoll Blue, 8
Check Price
Purchasing the right Concept2 shoes is such a detailed topic that I wrote an entire article describing how to select the best rowing machine shoe and my top choices. You can read my full rowing machine shoe article here.
There are a lot of inexpensive options to choose from and you may already own a pair that is perfect for rowing (or just go barefoot!).
Concept2 Cover
While not one of the most important Concept2 accessories, having a Concept2 cover can be beneficial when storing your rowing machine in a less than sterile environment.
Many people use their Concept2 in their garage or basement where there is a lot more dirt and dust that gets kicked up in the air. Having a Concept2 cover can help keep your rowing machine clean and functioning for a lifetime.
Coxncrew Light & Durable Rowing Machine Cover Perfectly Fits with Concept 2 Model C & D
PERFECT FIT: It is specifically designed for the Concept2 rowing machine model C and D, Rowerg standard/tall legs

PROTECT FROM ALL: This gentle but durable cover will protect your machine from dirt, dust, UV, wet and scratches

EASY TO HANDLE: The durable and water-resistant light-weight fabric used for quickly cover and take-off

TIE WELL: Hook and loop fasteners are used to tie the bottom of the cover well

HIGH-QUALITY PRODUCT: Every process including fabric from cutting to stitching done in Korea, So
It is also great for people who use their rowing machine a lot more during the winter months and let it sit more idle during the summer when they can be outside jogging, biking, or swimming.
After spending a good amount of money on a Concept2 Rower, buying a protective cover might be a good move. You can learn more about Concept2 covers by visiting the C2 Indoor Rower Covers page.
There is now a Rowing Machine Cover by COXnCREW on Amazon that fits over the Concept2 Rowers.
Rowing Machine Poster
A rowing machine poster is a great addition to any exercise room where you row. It is a helpful reminder for key items associated with rowing, like the stages of the rowing stroke, muscles worked, and target heart rate zones.
Having this information right in front of you when you first start rowing is extremely helpful. It's also cool to have exercise themed decor where you like to workout!
The best option is the Rowing Machine Poster by Mike Jespersen.
If you know someone who enjoys using their rower, then a rowing machine poster is a perfect gift. It is less expensive than other Concept2 accessories but is personal and thoughtful enough to show how much you care.
Rowing Machine Gloves
Wearing a pair of rowing machine gloves is a bit of a controversial topic in the rowing community.
On one side you have the die hard rowers who think blisters and callouses are battle scars that show your toughness and dedication. On the other side you have people who say, "the heck with that! I don't want blisters on my hand and they prevent me from rowing hard!"
| Rowing Gloves | Description | Check Price |
| --- | --- | --- |
| | Fingerless Rowing Gloves. Perfect Fitness Gloves for Rowing Machine, Exercise Bike, Weight Lifting, Cycling, Training, Gym. Workout Gloves for Men and Women. M (Fits 7.5"-8") | Check Price |
| | Atercel Workout Gloves for Men and Women, Exercise Gloves for Weight Lifting, Cycling, Gym, Training, Breathable and Snug fit (Black, M) | Check Price |
| | Rowing Gloves by Hornet Watersports – Ideal for Indoor Rowing, Sculling, Kayak, SUP, Outrigger Canoe, Dragon Boat and Other Watersports (L (Fits 8"-8.5")) | Check Price |
| | Vinsguir Workout Gloves for Men and Women, Fingerless Weight Lifting Gloves for Exercise, Lightweight Breathable Gym Gloves for Weightlifting, Fitness, Training, Climbing, Cycling and Rowing | Check Price |
| | Contraband Pink Label 5297 Womens Design Series Leopard Print Lifting & Rowing Gloves (Pair) - Lightweight Vegan Medium Padded Microfiber Amara Leather w/Griplock Silicone (Charcoal Gray, Large) | Check Price |
I really don't care either way and you won't see me complaining about people wearing a pair of rowing machine gloves! :)
However, I do care if you are getting blisters in the wrong places due to an improper grip. This means you can be rowing incorrectly and exerting unnecessary energy.
I wrote an article describing why we get blisters from rowing, where they should form, and the best rowing machine gloves to prevent them. Check out my full rowing machine gloves article here.
Concept2 Slides
The most advanced Concept2 accessory is a pair of Concept2 slides. This accessory allows a standard Concept2 static rowing machine to turn into a dynamic rower.
In layman's terms, it allows a regular Concept2 Rower to "float" on top of two tracks and more closely mimic the feeling of rowing on water. While rowing, the machine will move underneath the user instead of the user moving back and forth on the seat rail.
Since Concept2 slides are a more expensive purchase and require a larger explanation than one paragraph, I wrote an article outlining everything you need to know about them. You can read my full Concept2 slides article here.
Concept2 Accessories- Final Thoughts
This is not a complete list of Concept2 accessories but they are my top 10 choices. There are a lot more accessories out there but these are geared more specifically towards Concept2 rowing machines.
The four most popular Concept2 accessories I have seen purchased are the chain oil, heart rate monitor, rowing machine gloves, and seat pad. The two I feel are the most necessary are the chain oil and heart rate monitor, although for some people with comfort issues I can see the gloves and seat pad moving up on the list!
There are many other rowing machine accessories that can be purchased to get the most out of your rowing experience. Having a good water bottle, the correct clothing, good headphones, a smartphone cradle, etc. can all be very useful items.
Hopefully in the future I can expand this article with another list of top 10 general rowing machine accessories!
I hope you enjoyed my Top 10 Concept2 Accessories list! If you have any comments please leave them in the section below :)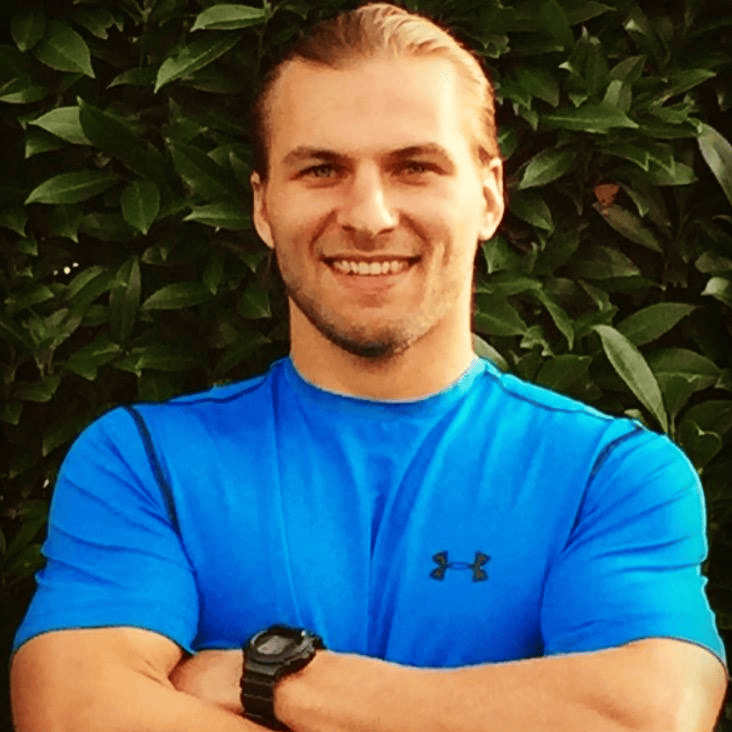 Rowing Machine King Founder and Author.