Whether it's for the holidays, a birthday, or another special occasion, finding great rowing gifts can be difficult!
Luckily, I've broken down the different gift ideas into my top 10 categories with a few options in each.
These gifts range from simple rowing mugs to high-end rowing clothing. I even have some personalized rowing gift ideas and rowing gifts for coaches!
This means you should be able to find something suitable and in your price range!
You've figured out you want to get your loved one a rowing themed gift. Now it is my job to supply some great gift ideas for rowers and allow you to choose the best one!
Before We Start
You may also have to decide if your rowing gifts will be "crew" themed, for rowing in a scull (boat), or "erg" themed, for rowing on a rowing machine.
People who participate in "crew" will also use a rowing machine for off-the-water training, so all of these gifts apply.
However, some people may just love using a rowing machine and never train on-the-water. For these people, gift ideas like "Pogies" or a "Rowing Mirror" will not apply.
If you aren't sure what to get, there are plenty of items that are great for both, like a rowing mug, t-shirt, or foam roller! Plus, if you are completely clueless just see gift idea #10.
#1: Rowing Apparel
One of the easiest gifts to buy for someone is a bit of rowing apparel. This can be a rowing t-shirt, socks, tie, or flip-flops.
These gifts are everywhere and there are a ton of options. Two popular places, that are easy to buy from are Amazon and Zazzle.
You can visit Amazon.com here and search for any of the gifts below or here at Zazzle.com.
Here are a few options I like:
Crew Rowing T-Shirt
Crew Rowing Tie
Rowing Socks
Rower Bracelets
#2: Rowing Books
Books are one of my favorite rowing gifts. They are easy to buy, not too expensive, and have a personal feel to them.
You can see a complete list of rowing books here or see my favorites below.
| Rowing Books | Description | Check Price |
| --- | --- | --- |
| | The Boys in the Boat: Nine Americans and Their Epic Quest for Gold at the 1936 Berlin Olympics | Check Price |
| | Rowing Blazers | Check Price |
| | More Than Rowing: Kent School Boat Club, The First 100 Years | Check Price |
| | 101 Best Rowing Workouts | Check Price |
| | The Seven Seat: A True Story of Rowing, Revenge, and Redemption | Check Price |
#3: Rowing Accessories:
There are plenty of rowing accessories out there but a few of them seem to be the most popular.
If you are looking for a rowing machine gift, then the 2 most popular items are gloves and seat cushions.
You can read my article about best rowing machine gloves or my article on the best rowing seat pads for a few of my top picks. You can also see my #1 picks below:
Best Rowing Machine Seat Pads
| Rowing Seat Pad | Description | Check Price |
| --- | --- | --- |
| | 2K Fit Rowing Machine Seat Cushion (Model 3) for The Concept 2 Rowing Machine with Custom Gel That Fits The Concept 2 Rower, WaterRower Pad, Crew Boat, Sculling, Kayak, and Canoe | Check Price |
| | 2K Fit Rowing Machine Seat Cushion (Model 1) for The Concept 2 Rowing Machine with Medium Thickness Dual Density Memory Foam, Washable Cover for Indoor Erg, Concept 2 Rower, Water Rower Seat Pad | Check Price |
| | Skwoosh Dragon Boat Gel Pad (red) | Check Price |
| | Memory Foam Rowing Machine Seat Cushion Designed for Rowing Machine Concept 2 Rower, Hydrow Rower and Water Rower - Rower Pad can Also be Used for Recumbent Stationary Bike | Check Price |
Best Rowing Gloves
| Rowing Gloves | Description | Check Price |
| --- | --- | --- |
| | Fingerless Rowing Gloves. Perfect Fitness Gloves for Rowing Machine, Exercise Bike, Weight Lifting, Cycling, Training, Gym. Workout Gloves for Men and Women. M (Fits 7.5"-8") | Check Price |
| | Atercel Workout Gloves for Men and Women, Exercise Gloves for Weight Lifting, Cycling, Gym, Training, Breathable and Snug fit (Black, M) | Check Price |
| | Rowing Gloves by Hornet Watersports – Ideal for Indoor Rowing, Sculling, Kayak, SUP, Outrigger Canoe, Dragon Boat and Other Watersports (L (Fits 8"-8.5")) | Check Price |
| | Vinsguir Workout Gloves for Men and Women, Fingerless Weight Lifting Gloves for Exercise, Lightweight Breathable Gym Gloves for Weightlifting, Fitness, Training, Climbing, Cycling and Rowing | Check Price |
| | Contraband Pink Label 5297 Womens Design Series Leopard Print Lifting & Rowing Gloves (Pair) - Lightweight Vegan Medium Padded Microfiber Amara Leather w/Griplock Silicone (Charcoal Gray, Large) | Check Price |
If you are looking for "crew" accessory rowing gifts, then I think sunglasses or pogies are a great idea.
Rowing Sunglasses
| Rowing Sunglasses | Description | Check Price |
| --- | --- | --- |
| | ROCKNIGHT Sport Polarized HD Sunglasses Women Boating Rowing Mirrored Green Sunglasses gafas de sol para mujer shade | Check Price |
| | Sunglasses For Men,Polarized Sports Sunglasses for Cycling Golf Running Tennis Skateboarding Rowing Hiking Trekking Glasses for Women, Polarized Lens, TR-90 Frame (Transparent gray frame & gray sheet) | Check Price |
| | Oakley Radar EV Path OO9208 920873 38M Polished White/Prizm Sapphire Sunglasses For Men+BUNDLE with Oakley Accessory Leash Kit | Check Price |
| | Bevi Polarized Sports Sunglasses for Men Women Baseball Running Cycling Golf Tr90 Durable and Ultralight Frame 2735C4 | Check Price |
Rowing Pogies
| Rowing Pogies | Description | Check Price |
| --- | --- | --- |
| | Paddle Mitts, Neoprene Kayak Pogies Gloves Paddling Gloves for Sea Kayak Canoe Touring Paddle Kayaking Surface Water Rafting Black, Large | Check Price |
| | HEYTUR Neoprene Paddle Mitts pogies Gloves for sea Kayak Canoe Touring Paddle,Touring,Kayaking Flatwater,Rafting | Check Price |
| | Paddle Mitts, 1 Pair Kayak Paddling Mitts, Thicken Waterproof Kayak Paddle Grips Anti-Skid Gloves for Men Women Adult Paddling Kayak Canoe Boat Touring | Check Price |
Sunglasses can be expensive and difficult to pick out, so a gift card can work well for this idea!
#4: Rowing Clothing
I classify "rowing clothing" as clothes you would wear specifically while rowing.
If the gift is for someone rowing crew and they live in a cold environment, then buying a jacket is a great idea.
A very popular brand is Boathouse Sports Gore-TEX Jackets. You can check out some different Gore-TEX material jackets here.
I have also read the Patagonia Torrentshell Jacket is a good option for flexible, waterproof material.
Again, this is an expensive idea and requires a good fit, so a gift card could also work.
If you aren't sure what size to get or what brand, then you can't go wrong with a rowing hat!
Check out this lineup of great rowing hats.
UnderArmour tights are also a great rowing clothing gift for both men and women. These can be found for cold gear and heat gear.
Check out the full UnderArmour Tights lineup here.
#5: Rowing Equipment
There are a few pieces of rowing equipment that I see many rowers using.
Nowadays, people are constantly making videos of themselves doing different activities and the GoPro is the most popular. It is also waterproof, which is great for rowing.
A good heart rate monitor is also great for on-the-water training or on a rowing machine. Plus, if you are rowing alone on the water, you will need a rowing mirror to see where you are going!
See below for links to some great products or product lineups.
#6: Personalized Rowing Gifts
Another great idea is to personalize your rowing gifts by adding a name or rowing club name. A great place to do this is on Zazzle.
Visit the "Rowing Club" crew page here for a list of personalized rowing gits.
You can also visit the Zazzle website and type in the product you want to customize, such as "Rowing Mug", "Rowing Iphone Case", or "Rowing Ornament".
You will then see some options that say something like "Enter Text Here", which is where you can add custom text.
#7: Rowing Machine
Do you know someone who loves rowing but doesn't own a Concept2! Well this may be a perfect opportunity to buy them the #1 bestselling rowing machine on the market.
You can check the current Concept2 Model D price here. It is a bit expensive but this would be the holy grail of rowing gifts!
You can check out my full Concept2 Model D Indoor Rower review here to learn more about the different features.
#8: Rowing Gear for Warm-ups
Everyone who rows or exercises needs to warm-up before starting. This requires a bit of "static" stretching, some "dynamic" stretching, and even a light workout.
The two ideas below can be used in every warm-up and are great additions to have for any athlete.
These are fairly common items, so there are a lot of different brands and variations. You can search for "Foam Rollers" or "Resistance Bands" and sometimes you can find one with a discount code!
#9: Rowing Gifts for Coach & Coxswain
Sometimes you are buying a gift for a coach or a coxswain and you may be drawing a blank. While the gifts could be split into two groups, I ran out of numbers and needed #10 for another idea!
A lot of coaches and coxswains can get all the same gift ideas as above. You can also consider a Starbucks or Dunkin' Donuts gift card for those early morning workouts.
One great idea for Coaches is a nice framed picture of the boat and crew for memories. I've read this is one of their favorite gifts, along with a nice gift card haha!
You can also consider a coaches megaphone or dry bag to ensure everyone's gear doesn't get wet.
The megaphone is the best coaches megaphone you can buy and it is a bit expensive. There are cheaper items that will also work well if you just search for "Megaphone".
#10: Gift Card Ideas
While a gift card may feel like a cop-out gift idea for rowers, it is actually preferred by a lot of people! I feel a Starbucks or Dunkin' Donuts gift card is great for someone who goes there everyday!
Plus, if you buy an Amazon gift card, you can suggest one of the gifts above and say you weren't sure what brand or size to buy!
There are plenty of gift cards to choose from and you can actually buy different gift cards on Amazon. Check out the Amazon Gift Card Page here and you will see links to buy Starbucks gift cards, iTunes, Lowe's, and many more!
You can even get your gift card sent in a fancy package!
Final Thoughts
Hopefully by now you have a good sense of the different rowing gifts you can buy. There are rowing themed gifts from $10 up to $1,000, so I'm sure you can find something!
Plus, there are rowing gifts for coaches and even personalized rowing gifts to choose from.
I would be happy with anyone of these ideas and I'm sure your loved ones would be as well! If you need any help picking out an item just leave me a comment below.
Also, if you have any other unique rowing gifts that you have thought of please share it in the comment section!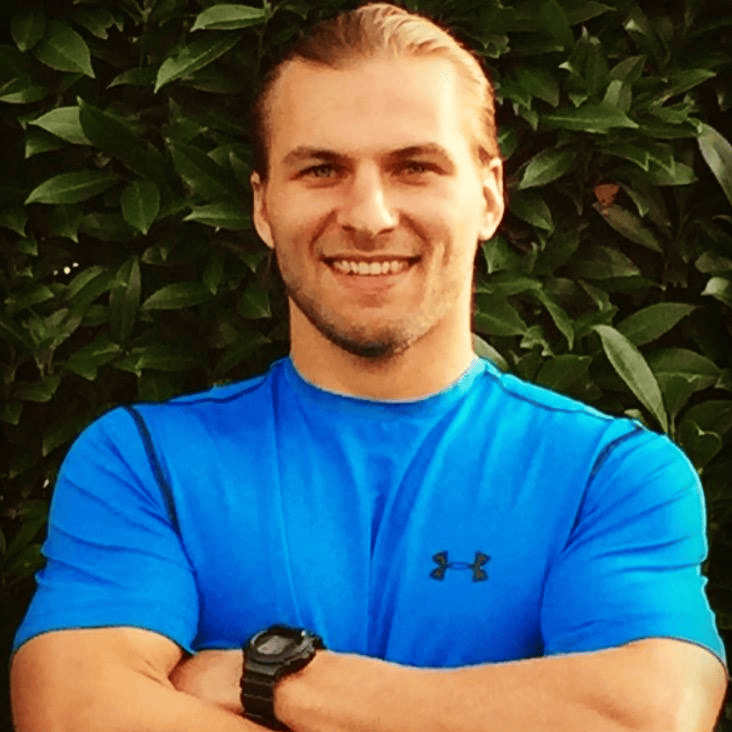 Rowing Machine King Founder and Author.