Stamina X Air Rower 35-1412 Review
With new upgrades and a fresh paint job, is the Stamina X Air Rower worth the higher price?
The feeling is mixed between consumers and I can see why.
While the Stamina X is a very sleek looking rowing machine, that gives you a killer cardiovascular workout, it does have a few drawbacks.
Users love the newly designed pivoting foot pedals but are still frustrated with some ongoing quality issues.
This Stamina X Air Rower review will go over all the pros and cons of this rower and even give a few alternative options if this isn't the right model for you.
Resistance Type
The Stamina X Air Rower 35-1412 is an air resistant rowing machine.
This means when the handle is pulled, a fan will spin, and resistance is created by the spinning fan and air.
There are 3 other resistance types (water, magnetic, hydraulic piston) that can be read about in my resistant type breakdown article.
Being an air resistant rower means the rowing machine has 'variable resistance'. There is no knob to turn to increase or decrease resistance but instead the resistance adjusts automatically depending on the speed at which you row.
For example, the harder you pull the handle, the more resistance you feel. To decrease the resistance, just row slower.
The faster you get the flywheel spinning, the more wind resistance you create, the more watts you produce, and the more calories you burn.
Due to the Stamina X Air Rower being air resistance, it works extremely well for HIIT exercises (high intensity interval training). You can speed up or slow down during a workout without having to stop and adjust the resistance.
The flywheel is made from durable plastic and is encased inside a metal housing. When the fan blade spins, you will hear a 'wooshing' noise and feel a light breeze, which some people find soothing.
Noise
As I just mentioned, the Stamina X does produce some noise but it is not much different than any other air rowing machine.
Air rowers are the noisiest of the 4 resistant types and it is one of their downsides.
Most users commented the noise was no different than any other air rowers and should not disturb people in another room. Wearing headphones while rowing will drown out any noise and you will still be able to listen to music or watch TV.
I wrote an article about the noise level on a Concept2. This noise will be similar to the noise heard on the Stamina X Air Rower.
Other Issues
There were some other problems I came across that I wanted to mention, which are a mix between resistance and comfort issues.
First, the Stamina 35-1412 has an angled seat rail, which means a user has to push themselves up an incline and control themselves on the way back down. This is actually a benefit and allows for a better leg workout and smoother return.
However, some users felt the angle was too much and caused discomfort in taller users. It also seemed to create a "weird" angle at which the handle was pulled towards the user.
To fix this issue, one user put a piece of wood underneath the front support to raise the front of the rowing machine and decrease the angle of the seat rail. This seemed to fix the issue.
Second, the Stamina X Air Rower handle only goes as far forward as the users feet. This is different than other rowers, such as the Concept2 Model D, where the handle can reach in front of the feet to get a full rowing stroke.
Users felt this issue limited them from performing a complete and full rowing stroke.
One user commented that if you have rowed on a Concept2 then you may notice the difference, but if you are new to rowing it may not effect you.
Third, some users complained about the Stamina X Air not providing enough resistance.
This is a common complaint among air rowers and buyers must be aware that air resistance works based on the harder you row, the more resistance you feel. It is not a weight machine where you can add more weight and workout slower.
Air resistance rowers are the chosen resistance type among Olympic athletes and very closely mimics rowing on water. I think this speaks volume as to if air rowers will provide an effective workout or not.
Overall
The Stamina X Air Rower provides a very good resistance that most users are very happy with. There are a few small setbacks that effect some users but overall the sentiment is that for the price, the resistance is satisfactory.
Monitor/Control Panel
The Stamina X Air Rower 35-1412 comes with a large LCD multi-function fitness monitor that will help track your progress with real time feedback.
The monitor tracks key measurements such as:
Distance
Calories Burned
Speed
Time
Number of Strokes (Count)
Strokes per Minute (SPM)
The data is displayed in 3 separate windows so you can see more data while you are rowing.
To turn on, just begin rowing or press the 'Mode' button and the monitor will turn off after 4 minutes of inactivity.
You can choose between viewing SPM, Distance, and Time or Count, Speed, and Calories by pushing the 'Mode' button.
The monitor has no back-light so it is harder to read in low light areas but usually not a problem.
The readout for 'Calories Burned' is based on an 'average user' and not accurate to the actual user rowing. This means it should be used to compare workouts to discover which workout is more strenuous and burns more calories.
For more information, visit my article about accurate rowing machine calorie calculations.
Overall, the Stamina X Air Rower has a good middle of the line monitor that helps track useful fitness data.
Build Quality
The Stamina X Air Rower has a steel frame construction with enhanced build quality to remain durable during even the hardest workouts.
It utilizes a rowing chain that connects the handle to the flywheel, which is considered an upgrade from nylon straps used on other budget rowers.
The upgraded foot pedals hold your feet securely in place and pivot while you row. This allows for more strength and comfort during vigorous workouts.
There is even a YouTube video of a man 6'4″ 350 lbs. rowing as hard as he can and the Stamina X Air Rower barely moves!
Quality Complaint
The one quality issue that keeps appearing on the Stamina X 35-1412 and the Stamina ATS 35-1405 is the chain jumping off the sprocket. While it seemed like Stamina fixed this issue there are still reports of it happening.
When the chain falls off the sprocket it can be difficult to put back on. Some users have to return their rower or are sent a replacement. Others are able to fix the problem and just hope to avoid it in the future.
One user recommends to avoid the problem by not pulling the handle too high towards your face and no jerky, upward pulls. While this may avoid the problem, I feel the chain should not fall off the sprocket no matter how you row. Stamina needs to fix this issue!
Stamina recommends calling them at 1-800-375-7520 to speak with one of their Customer Care Specialists to solve the issue if it occurs.
Overall
Overall, I believe the build quality of the Stamina X Air Rower is excellent besides the chain issue. The chain slipping of the sprocket is a quality problem and one I wish Stamina would fix once and for all.
Comfort
The Stamina X Air Rower was created based off consumer suggestions to upgrade items on other Stamina Rowers.
This led Stamina to add a newly designed molded seat, padded rowing handle, and pivoting footplates.
All of these additions led to an overall more comfortable rowing machine and most users agree.
However, as always, there were a few comments about these upgrades that people did not like.
Some bigger users felt the seat was too small and uncomfortable. They had to add an extra cushion to help solve the problem.
Other users felt the handle was too small and wished it was a little wider. This would allow more variation and avoid their hands and knees from getting in the way of each other.
The last issue came from shorter users with very small feet mentioning the foot straps only went across the top of their toes and not their shoelaces like it should. While it didn't effect them in any negative way I thought I should mention it.
A majority of users felt the Stamina X Air Rower provided a smooth, comfortable rowing stroke but there were a few outliers that felt it needed some adjustments.
Storage
The Stamina X Air Rower 35-1412 can be easily folded and stored in the corner of a room or closet.
Built in caster wheels make moving the rowing machine easy and quick.
To store, all you have to do is remove the pull pin and locking knob, fold the fan assembly backwards, and reinsert the pin and locking knob.

While storing the Stamina X Air Rower doesn't decrease the footprint dramatically, it does shorten the length quite a bit and allows for easy moving.
Capacity
The Stamina X Air Rower has a fairly large capacity and can accommodate most users.
The Stamina recommended weight capacity is 250 lbs.. However, it has been confirmed by multiple users that people as heavy as 340 lbs. have used this machine without any issues.
Stamina has stated that from the back of the seat to the foot pedals measures 41.5″ and about 39.0″ from the center of the seat. This means that a person with a 39.0″ inseam should be ok using this rower.
Users as tall as 6'4″ have used the rower with no issue and claimed to have a few inches of room left on the seat rail.
You can also remove the stop on the seat rail to add a few more inches of length.
While shorter users can row with no issues, people with small feet will have to deal with the foot straps going over their toes instead of their shoe laces.
Dimensions
In-Use Dimensions:

78.5″ x 18.0″ x 29.0″ (L x W x H)

Stored Dimensions (Approx.):

53.0″ x 18.0″ x 40.0″ (L x W x H)

Seat Height (from ground):
Assembled Weight:
Shipping Weight:
Assembly
The Stamina X Air Rower is fairly easy to assemble and instructions are pretty straightforward.
All the tools necessary for assembly are included and the only outside items you need are 2AA batteries for the monitor.
Many users commented that it took about 30-45 minutes to assemble. Some took less, some took more.
Assembly can be done alone but it may help to have a second set of hands if someone is available.
Pros and Cons
Pros:
Great for HIIT workouts
Strong build quality
Great value
Easy storage
Wide range for capacity
Large LCD monitor
Good customer service
Cons:
Chain quality issues
Some resistance/ comfort issues
Basic monitor functions
Consumer Reviews
Most consumers felt that the Stamina X Air Rower 35-1412 was a great rowing machine for the price. While there are a few quality and comfort issues, many users felt this is expected on a lower priced rowing machine.
Consumers looking for a rowing machine with the same quality and features as the Concept2 Model D were often disappointed. They recommend spending the extra money on a higher quality rower.
See what other consumers said by checking out the full Stamina X Air Rower review & ratings.
Average Rating: 4.0
Warranty
Frame: 3- Years
Parts: 90- Days
Stamina Inc. has great customer service and just make sure to reference the Model #: 35-1412.
Stamina X Air Rower Price
The Stamina X Air Rower is considered to be a budget air rowing machine. Stamina prices it slightly higher than their other budget air rowers because of the "upgrades" that were added.
Some consumers feel it is priced too high, while others found it to be a great deal.
I have found Amazon to usually have the lowest pricing, best shipping, and great consumer protection. They also offer free shipping on many of their orders.
Overall Review
The Stamina X Air Rower is a solid rowing machine overall but it does have its drawbacks. There are some rowing stroke comfort issues that really annoy some users and if you receive a rower with chain issues it can be frustrating.
Still a large majority of buyers rate this rower extremely high.
Stamina offers many other budget air rowers that you can also check out. The Stamina ATS 35-1405 is almost identical to the Stamina X but usually offered at a slightly lower price.
There is also the Stamina Air 1399, which is one of the bestselling budget rowing machines and my favorite budget air rower.
The Stamina 1402 ATS Air Rower is also a great option. It is considered an upgrade from the Stamina 1399 with a slightly better monitor and metal fan cage.
I hope you enjoyed my Stamina X Air Rower review! If you have any questions please leave them in the comment section below.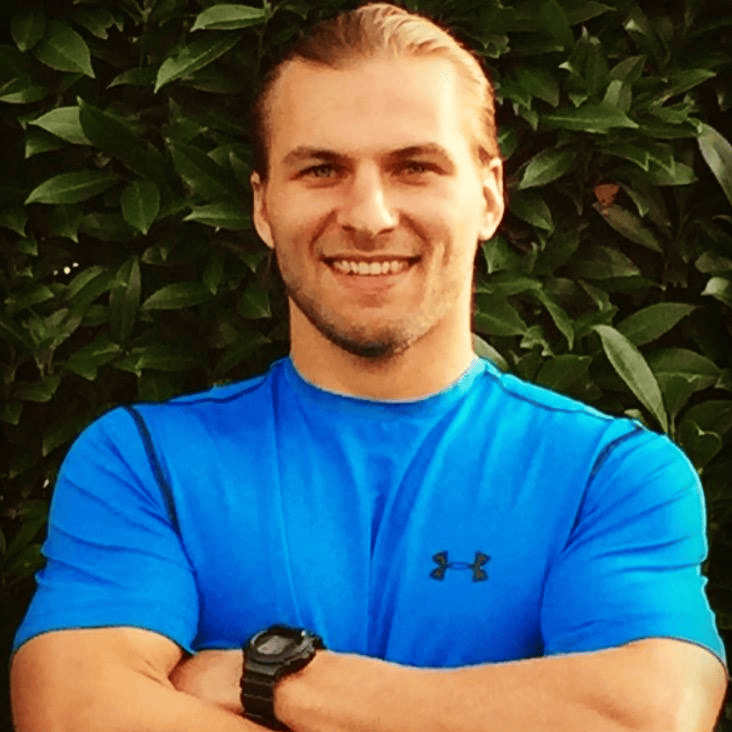 Rowing Machine King Founder and Author.