Stamina 1402 ATS Air Rower Review
The Stamina 1402 ATS Air Rower is an "all around solid" rowing machine.
But is it worth the extra money?
This is the real question that must be answered.
Stamina has built multiple mid-market rowing machines that are all similar and great quality.
With a few Stamina rowing machines all within about $100 of each other, it can be difficult to find which is the best rower for your needs.
Below I attempt to review the Stamina 1402 Rower, point out the differences, and tell you if it is worth buying or not!
Check out my full Stamina ATS Air Rower 1402 review below to find out all the pros & cons!
Table of Contents
(click a title to jump ahead!)
1. Resistance Type
2. Monitor/Control Panel
3. Build Quality
4. Comfort
5. Storage
6. Capacity
7. Dimensions
8. Assembly
9. Pros and Cons
10. Consumer Reviews
11. Warranty
12. Price
13. Overall Review
Resistance Type
The Stamina 1402 ATS Air Rower is an air resistance rowing machine that utilizes an Air Transfer System (ATS).
This means it uses air resistance to provide a smooth, efficient rowing stroke.
Air resistance rowing machines operate by first pulling the handle and spinning the flywheel. As the flywheel spins, it must displace the air in front of the fan, which creates resistance.
The more air the fan needs to displace, the greater the resistance! This also means the harder you row, the more resistance is created!
Like water rowing machines, air rowers don't have any knobs to adjust the resistance. The resistance adjusts constantly to match your rowing speed.
The faster you row, the more resistance you feel. To decrease the resistance, just slow your rowing speed/stroke.
Resistance Benefits
The resistance on the Stamina 1402 is similar to most of the mid-range air resistance rowing machines. It's also very similar to the other Stamina Air Rowers.
Users felt the Stamina 1402 provided smooth, strong resistance and gave them a great workout.
A few users commented the resistance felt comparable to the Concept2 Model D.
However, the Stamina 1402 ATS Rower does not include a 'damper setting' like the Concept2. The damper setting controls the airflow into the flywheel housing, which controls the 'feel' of the rowing stroke. Having or not having a damper is like having or not having gears on a bike.
It's common for low cost air rowers to not have a damper and higher-end rowers to include one.
Another benefit of the 1402 ATS Air Rower is the angled seat rail. Having an angled seat rail makes the return stroke smooth and easy.
It also acts as an additional layer of resistance because you must push your weight up a slight incline and control it on the way back down.
Noise
Like other air rowing machines, the Stamina ATS Air Rower 1402 does make some noise. Each stroke you will hear a 'whoooshing' noise created by the flywheel.
Most individuals don't mind the noise and just wear headphones to listen to music. Others use the noise to gauge their intensity levels.
If you were watching TV you would have to turn the volume up but the rower is not loud enough to disturb others in your house.
I did create an article about the noise level on a Concept2 Rower here. This should give you a good idea about the noise level of air rowing machines.
Overall
Overall, users were happy with the resistance provided by the Stamina 1402 ATS Air Rower. It provides a smooth rowing stroke and resistance that is inline with other air rowers in this price range.
Seeing that air resistance is the chosen resistance type among Olympic athletes, I would assume most people would feel it provides them with a great total body workout.
Monitor/Control Panel
The Stamina ATS Air Rower 1402 comes fully equipped with a multi-function electronic performance monitor.
The monitor displays the following workout data:
Strokes per Minute
Total Strokes
Distance (0 to 99.9 miles)
Speed (0 to 99.9 mph)
Time (0 to 99:59 minutes)
Calories Burned (0 to 999 Kcal)
The monitor displays 3 workout windows. You can view SPM, DISTANCE, and TIMER, or COUNTER, SPEED, and CALORIES.
To turn the monitor on, simply press the button or move the seat. The monitor will turn off after 2 minutes of inactivity.
The Stamina 1402 monitor is a fairly basic monitor but it does track all the necessary fitness data.
It doesn't have any advanced features that you will find on the higher end models but should be sufficient for most users!
Downsides
One downside is the monitor does not have a heart rate monitor. One fix is to use an app on your smartphone that can record heart rate or you can purchase other fitness devices that can do this as well.
One popular bluetooth heart rate monitor is the Polar H10 HRM. You can check it out here. There are also some older versions that are less expensive.
Polar H10 Heart Rate Monitor Chest Strap – ANT + Bluetooth, Waterproof HR Sensor for Men and Women (NEW)
WORKS WITH EVERYTHING: Polar HRM works with many sports and smart watches (Polar, Garmin, Apple, Suunto, etc.), Polar Beat, fitness apps such as Strava and Nike, and ALL HRM compatible Cardio Equipment

SUPREME ACCURACY: Widely recognized for its top precision by many sources, Polar H10 is the most accurate heart rate sensor in Polar's history. Polar H10 provides top quality heart rate measurement and its the choice of many pro athletes.
The monitor also doesn't have preset workout programs, which is a bummer but expected on a rowing machine in this price range.
The calorie counter is only to be used as an estimate and for comparisons between workouts. The calories being burned are that of an 'average user' and not exactly what you are burning. I cover this topic in my article on burning more calories.
Basically, just use the calorie counter to tell which workout was more difficult and efficient by seeing which one had a higher calorie count.
Overall
While there are few shortcomings to this monitor, it is nothing that should deter you from considering this rowing machine.
The monitor comes with everything needed to track the statistics during a great workout!
All other rowers in this price range have similar monitors with the exact same downsides. More advanced monitors usually don't start appearing until above the $500 range.
Build Quality
Stamina is a very reputable company in the home fitness space and has been known to make high quality products. The Stamina ATS 1402 Air Rower is no different!
Constructed with a sturdy steel frame, the 1402 Rower is built to last. It comes equipped with an oversized aluminum seat rail for strong support and a smooth gliding seat. The seat glides on industrial ball-bearing rollers for a smooth, quiet rowing stroke.
The reinforced nylon rowing strap also adds to the smooth, durable rowing stroke. There were no signs of the nylon strap (think seat-belt material) fraying or breaking over time.
Floor protectors and built-in wheels help protect your workout space while adding additional support when rowing vigorously.
A great addition to the build quality of the Stamina 35-1402 is the "metal cage" built around the air resistance fan. This adds some durability and also looks a bit better in my opinion.
I didn't see any concerns when looking at the build quality of this rowing machine. Check out the Stamina ATS Air Rower 35-1402 in action below!
Comfort
Before buying a rowing machine, you need to ensure it is going to be comfortable to use! This means looking at all the "points of contact" and rowing stroke.
As mentioned earlier the angled seat rail allows for a more comfortable rowing stroke. Mainly because it allows for a smoother return to the "catch" or beginning position.
The Stamina 1402 ATS Rower comes with an upholstered comfortable seat that was engineered to glide smoothly. Most users felt the seat comfort was sufficient, but if you have any concerns, check out my article on preventing rowing machine butt pain.
The handle is also the right amount of softness with textured grip on the handle to allow for maximum comfort and help prevent hand fatigue.
Users feet are held in place by adjustable nylon foot straps in oversized footplates that can accommodate any size user. The footrests do pivot, which some people really like, because it allows for the largest range of motion.
One of the only comfort downsides is the Stamina 1402 having a very low profile and sitting low to the ground. This can make it uncomfortable for people with mobility issues to get on and off the rowing machine.
Other than that, the Stamina 1402 is a very comfortable rowing machine that is great for people of all ages and size!
Storage
The foldable storage of the 1402 ATS Rower is very simply and vastly reduces its footprint.
To store, all a person must do is:
Remove the pull pin and locking knob
Fold the seat rail up
Then reinsert the pull pin and locking knob.
That's it – should take about 30 seconds!
The rower has built-in wheels, so users can wheel the rower into the corner of a room or into a large closet.
The approximate storage dimensions are: 34.0″ x 18.2″ x 40.0″ (L x W x H)
Capacity
While the Stamina 1402 ATS Air Rower has a long seat rail, it is slightly shorter than some of the other Stamina Air Rowers.
Even with a slightly shorter seat rail, a Stamina Representative said they have a few users that are 6'4″ using the rowing machine with no problem.
The manufacturer's recommended weight limit is 250 lbs. This means anyone close to this weight would be ok to use this rowing machine.
There are no features that would limit a smaller or shorter person from using this rowing machine.
So unless you are taller than 6'4″ or much heavier than 250 lbs. you should be fine!
Dimensions
Assembled Dimensions (L x W x H):
Product Weight:
Storage Dimensions (L x W x H):

Approx: 34.0″ x 18.2″ x 40.0″
Assembly
The assembly is fairly straightforward and should take about 30 minutes to 1 hour when following the directions. It only requires 1 person to assemble.
All the necessary tools come in the box for assembly and the only items you will need are 2AA batteries for the monitor.
The only complaint I saw were people being confused about the purpose of the 'locking pin' because it didn't insert into any part. The 'locking pin' is only used to secure the seat rail in place during storage and will not be used when the rower is in use.
Pros and Cons
Pros:
Strong resistance
Good build quality
Comfortable rowing motion
Easy storage
Lightweight
Easy assembly
Cons:
Basic monitor lacks advanced features
Low profile (seat height)
Not ideal for very large users
Consumer Reviews
Overall, consumer reviews have been positive for the Stamina ATS Air Rower 1402. Users like the strong, smooth rowing motion it provides and feel it is all around a very solid rowing machine.
Some users felt the monitor could be better at this price but I have not seen any rower monitors in this range that can prove this otherwise.
You can see more comments here: Stamina 1402 ATS Air Rower Reviews
Average Rating: 4.4
Warranty
Frame: 3-Years
Parts: 90-Days
Item Model #: Stamina 35-1402 (for ordering warranty parts)
Stamina 1402 ATS Air Rower Price
While the Stamina 1402 Rower is in the "lower" price range, many users have questioned its positioning. It is priced higher than the Stamina 1399 Air Rower but according to some it only has 'minimal' upgrades. (See more on this below)
This brings up the question on whether the increased price of the Stamina 1402 is worth it for the upgrades.
When searching the internet for the best pricing, it seems all of the retailers have it listed for the same price (always subject to change). Stamina does list all of their model on Amazon and I think Amazon is the best place to buy a rowing machine.
They have a very large selection, competitive pricing, free shipping on qualified orders, and they act as a layer of protection between the consumer and manufacturer.
Overall Review
As you can tell from the review above, the Stamina ATS Air Rower 1402 is a great rowing machine.
However, the question on the Stamina 1402 Rower is not whether it is a good or great rower, but if it is worth paying extra.
According to my research and Stamina Reps, when comparing the Stamina 1402 vs. Stamina 1399 the differences are the 1402 has a metal flywheel cage and a slightly better monitor.
So the best thing to do when deciding on the Stamina Air Rower 1399 vs 1402 is to check the prices (I cannot list here because they are constantly changing!) and then read both 'Monitor' sections in my reviews.
Check out my Stamina 1399 Review here and then decide if the differences are worth the price
I would be very interested to hear what you decided in the comment section below!
I hope you enjoyed my Stamina 1402 ATS Air Rower review! If you have any questions please leave them in the comment section below.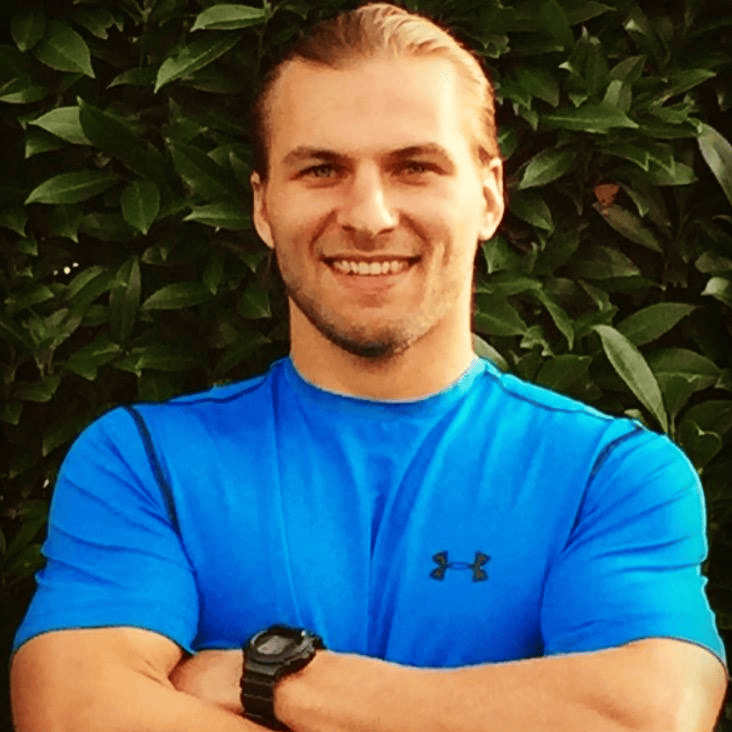 Rowing Machine King Founder and Author.