Why Buy a Rogue Rowing Machine?
Maybe you've seen a Rogue Rowing Machine at a Crossfit event or the Crossfit Games.
Possibly you've seen one on social media being used by one of Rogue's sponsored athletes.
Or maybe you're a big fan of Rogue Fitness and want to expand your home gym.
Whichever way you've come across a Rogue Rower, maybe you are now thinking if you should buy one?
In the article below, I will first answer the question "what is a Rogue Rowing Machine?"
Then I will explain why you should buy a Rogue Fitness Rower and where to buy it from.
| Concept2 Rowing Machine | Product Description | Check Price |
| --- | --- | --- |
| Top | Concept2 Model D Indoor Rowing Machine with PM5 Performance Monitor, Black | Check Price |
| Top | Concept2 Model E with PM5 Performance Monitor Indoor Rower Rowing Machine Black | Check Price |
| Top | Concept2 Model D Rowing Machine with Polar H10 HRM | Check Price |
| Top | Concept2 SkiErg with PM5 Performance Monitor | Check Price |
What is a Rogue Rowing Machine?
If you look at a Rogue Rowing Machine you will see a big logo on the side that reads "Concept2".
Concept2 is the most popular brand of rowing machines and has been around since 1976.
They manufacture the #1 bestselling rowing machine in the world, the Concept2 Model D.
Concept2 also manufactures the Concept2 Model E and the Concept2 Dynamic.
Concept2 only sells their rowing machines through large online retailers like Amazon and Hayneedle.
However, they have partnered with Rogue Fitness to allow sales of their rowing machine through RogueFitness.com.
Basically, Concept2 and Rogue Fitness joined together to promote the most bad-ass rowing machines on the market!
In a nutshell, the Rogue Rower is really just the Concept2 Model D or Model E being sold through the Rogue Fitness website.
To read more about the Concept2 Model D just click here for my full review.
Why should you buy the Rogue Concept2 Rower from Rogue Fitness and not from Amazon or Hayneedle? I answer that question below.
Why Buy a Rogue Concept2 Rower?
There are a few really good reasons to purchase a Rogue Concept2 Rower directly from RogueFitness.com and not from one of the large online retailers.
Below is my complete list of reasons with a small explanation.
Same Price Everywhere
After selling Concept2 Rowers online for many years, I have never seen the price differ from company to company.
Each retailer offers them at the same FINAL price. I emphasize final because you must proceed all the way through checkout to have all the shipping and extra fees added to the price.
Some companies may list the Concept2 Rower for less but then have a larger shipping fee, while others may list it for more but offer free shipping.
No matter where you buy a brand new Concept2 Rower, you will be paying the same price.
Amazon Pricing

Concept2 Model D Indoor Rowing Machine with PM5 Performance Monitor, Black
This item benefits from an Extended 90 Day Return Window

Low impact workout that engages all major muscle groups; work legs, core and arms with a smooth, high calorie-burning motion

Track your progress with real-time reliable data; the Performance Monitor 5 (included) self-calibrates for comparable results; connect wirelessly to heart rate belts and apps (not includ
Rogue's Industrial Revolution 2.0
One of the main reasons for buying a Rogue Rower is their belief in the Industrial Revolution 2.0.
The basic belief is that products "Made in America" are of higher quality (Rogue & Concept2 Products). These factories that produce high quality goods also provide good paying jobs in the U.S..
In return, these well paid workers are more likely to buy high quality goods from American factories and not purchase lower quality imported goods from big box retail stores.
Rogue's Fitness states, "We believe that a healthy American ecosystem is absolutely dependent on the strength of U.S. Manufacturing."
Sponsor Athletes / Crossfit Games
If you are a fan or participant of Crossfit, then you are no stranger to Rogue Fitness.
Rogue sponsors many athletes and a lot of Crossfit athletes. You can see their full lineup here.
They are also a sponsor of the Crossfit Games.
Without sponsorship's, athletes wouldn't have the time or money to train and we wouldn't have the sports or events we enjoy so much.
Supporting sponsors allows more money to flow back to the athletes and sport.
Financing Available
Rogue Fitness offers finance solutions for personal and business purchases.
So if you are buying a Rogue Rowing Machine for home-use or planning on building a fitness center, Rogue has you covered!
Home-use financing includes No Payments and No Interest if paid in full within 6 months on purchases of $99 or more.
Equipment financing includes:
Financing for equipment purchases and other major business expenses.
Flexible payment plans allow you to focus on growing your membership.
Business credit from $5,000 to $250,000.
Rogue Rower Discounts
After the Crossfit Games and events, you can sometimes find a Rogue Rowing Machine being sold on the Closeout Page.
Just visit the Closeout Page here to search for any deals and also visit the "Shop Games Gear" link.
Ship to APO/FPO Addresses
If you are in the military and have an APO/FPO address, you can still purchase Rogue Fitness equipment.
Just visit the link here and navigate to the Rogue AP site.
Government/GSA pricing
If you are a Military, Federal, State, or Local Purchasing Agent purchasing with federal or department funds you can take advantage of the Rogue Government/GSA pricing.
Information about Rogue's GSA contract can be found here.
Where to Buy a Rogue Rower?
As I mentioned previously, the Rogue Rower is a Concept2 Model D Rowing Machine.
There are multiple places to buy the Concept2 Rowers and they are all offered for the same price.
The top 3 places to buy a Concept2 / Rogue Rowing Machine are Amazon, Hayneedle, and Rogue.
Amazon is great because almost everyone is familiar with their service and they offer almost any product you can think of buying. However, Amazon doesn't offer sponsorships like Rogue and is not a manufacturer themselves.
Hayneedle is great because they offer a "Price Match Guarantee". I also feel a good competitor to Amazon is beneficial to everyone to help keep competition up and prices down.
Rogue Fitness is obviously great for all the reasons I mentioned above.
You can check pricing for the Rogue Concept2 Rower below. If you like what Rogue Fitness stands for, I would highly consider purchasing from them.
Final Thoughts
Hopefully you now understand the Rogue Fitness Rowing Machine is actually a Concept2 Rower.
I also hope you understand the benefits of buying a Concept2 Rowing Machine from Rogue and how it benefits you, the companies involved, and the sports it's associated with.
If you are confused about buying the Rogue Concept2 Rower Model D or E I have you covered.
Check out my Model D and Model E comparison article here.
I hope you enjoyed learning a little about Rogue Fitness and the Rogue Rower!
If you have any further questions about the Rogue Rowing Machine or where to buy it from, please leave a comment below!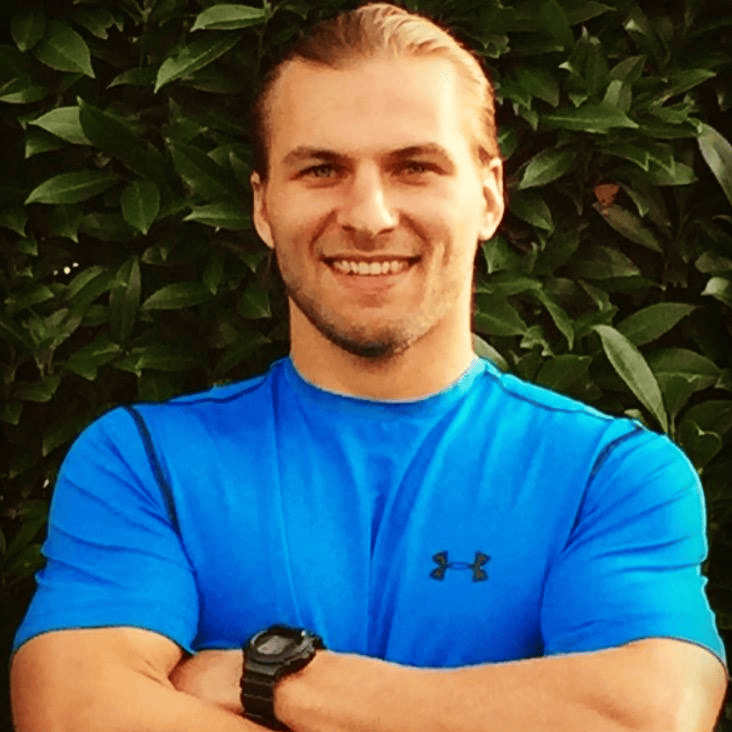 Rowing Machine King Founder and Author.