Rogue Fitness Military Discount
If you're looking for a Rogue Fitness military discount, you've come to the right place.
I've contacted the manufacturer, done the research,  and searched all the articles.
I found where you can find military discounts, regular discounts, discount codes, etc.
Hopefully by the end of this article you will be able to save some of that hard earned cash!
Plus, I have two other popular fitness companies that offer fitness, supplement, and Crossfit military discount deals as well.
Who is Rogue Fitness?
Rogue Fitness is a fitness equipment supplier based out of Columbus, Ohio. They strive to be a true American manufacturer by producing as many products in the U.S. as possible.
Their belief is that high quality equipment, made by higher paid employees, leads to more people buying higher quality "Made in the USA" products, thus creating a cycle.
This cycle allows the US economy to grow and remain stable.
Rogue Fitness is also a big supporter of Crossfit. They sponsor many Crossfit athletes and are an official sponsor of the Crossfit Games.
This mix of being a US manufacturer and Crossfit sponsor, leads to many military personnel, federal employees, and law enforcement officers looking to purchase their equipment.
They also employee many active duty members and retired veterans.
Which explains why so many people ask how to find a Rogue Fitness military discount!
Does Rogue Fitness Offer a Military Discount?
After reaching out to Rogue Fitness and researching every site online, I am sad to say Rogue Fitness does not offer a military discount.
HOWEVER, there are still ways to find great Rogue Fitness discounts and and military discounts on other similar websites.
Please read below on how to find Rogue Fitness discounts and save as much as 15% off different fitness products.
Why No Rogue Fitness Military Discount?
When inquiring about the Rogue Fitness military discount, I did receive an explanation from customer service.
They informed me that a very large portion of their sales is from military, federal, and law enforcement personnel. Offering a military discount would effect their business by not being able to pay their employees as much, which would require them to outsource more work, and have lower quality products.
Basically, they would not be able to back up what they say about making high quality equipment and paying fair wages.
They also said their prices are discounted as low as possible, so they are not able to offer additional discounts.
Where to Find Rogue Fitness Discounts?
While you may not be able to find a Rogue Fitness military discount, you can still find other great deals on their website.
3 Ships Free
You can visit the "3 Ships Free" page here to find free shipping by ordering 3 products.
Honestly, after browsing through all the available items, it would be hard to only pick 3 products!
Rogue Fitness Closeout Deals
The Rogue Fitness "Closeout" page has a ton of different deals on items they are trying to sell fast, last seasons items, and even used equipment.
There is a link to the "Games Gear" page which has great discounts on equipment that was used in the Crossfit Games. Obviously the closer to the Games, the more items will be listed on this page.
There is also a "Hot Deals" section that shows products with a limited amount of inventory selling at a discount.
You can visit the Closeout Deals Page here to see what is available.
APO Store/Shipping
If you are in the military and need products shipped to an APO/FPO address you are in luck. You can order to APO/FPO addresses by purchasing through the Rogue Fitness APO site.
Visit here for more information.
Other Fitness/Crossfit Military Discounts
While there may be no Rogue Fitness military discount, there are other companies with similar products who offer a military discount.
These companies may offer military discounts because their profit margins are higher or their customer base isn't predominately military.
Concept2 Military Discount
Concept2 is a well known manufacturer in the Crossfit and Rogue Fitness community. They supply rowing machines, skiergs, and biker ergs to many Crossfit affiliates.
Due to Concept2 being the manufacturer, they have a little more wiggle room with their prices, which Rogue Fitness does not have.
I wrote an article on obtaining a Concept2 Military Discount here. It will explain exactly how to find your discount and what products are available.
Unfortunately, they only supply a few pieces of functional fitness equipment and not a broad spectrum like Rogue.
ONNIT Military Discount
If you are looking for other functional fitness equipment and supplements, you should check out the ONNIT military discount.
ONNIT is a great company offering some of the best supplements and fitness equipment on the market. They are also trying to grow rapidly, so they are offering some amazing discounts!
You can get 10% off all supplements using the discount code "GETONNIT" at checkout.
They also offer a 15% off military discount! I don't think the two offers can be combined, but I am not 100% sure. Find out more about their military discount here.
Final Thoughts
While it is unfortunate there isn't a "straight up" Rogue Fitness military discount, at least there are a few other ways to save some money.
I can also understand the position of Rogue Fitness and I still feel they are a great company. I always like to support a US based company who is trying to pay fair manufacturing wages to middle class Americans.
Hopefully you will be able to find a Rogue Fitness discount on one of the deal pages for your desired product. If not, check out the Concept2 or ONNIT military discount!
If you know of any other way to receive a Rogue Fitness military discount or other fitness companies offering a military discount, please leave it in the comment section below!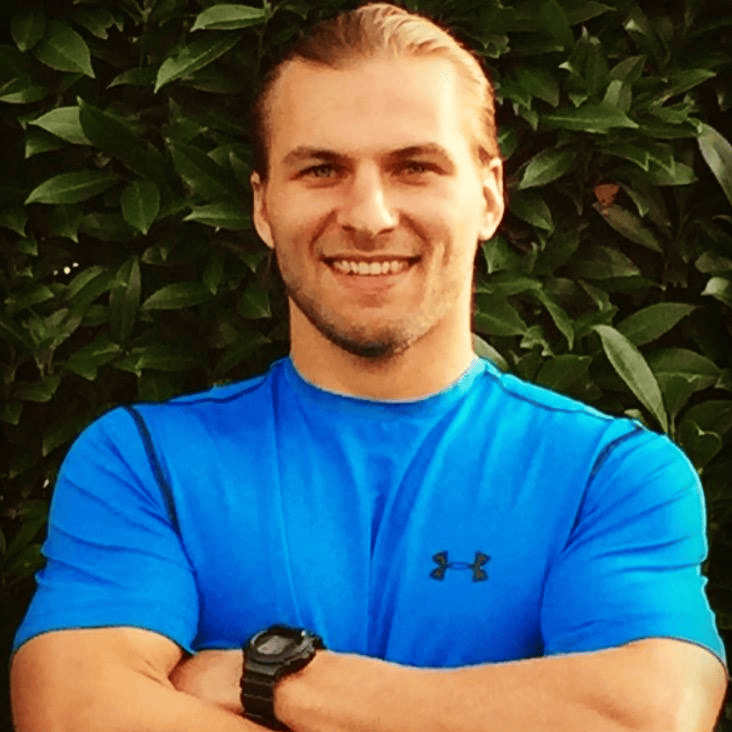 Rowing Machine King Founder and Author.