The Sole SR500 Rower is the only rowing machine manufactured by SOLE Fitness.
SOLE is known for making high quality treadmills and ellipticals but have been trying break into the rowing machine market.
I feel they have been successful with the release of the SR500 Rowing Machine.
It provides excellent dual resistance technology with great build quality and comfort.
The SR500 is a rowing machine that will 100% give you a complete total-body workout. SOLE Fitness also does an excellent job of providing world class customer service which is sometimes hard to find.
The Sole SR500 Rower is an excellent high-end rowing machine but it does have its downsides. Please read the full Sole SR500 Rower review below for a complete list of pros & cons.
Sole SR500 Rower on Amazon: Check Reviews & Prices
Sole SR500 Rower on Sole.com: Check Reviews & Prices
Resistance Type
The Sole SR500 Rower is a dual air and magnetic resistance rowing machine.
This powerful eddy current magnetic-air system allows for "the best of both worlds" resistance.
Air resistance operates by pulling the handle and spinning the flywheel. The faster you row, the more resistance you create. This provides excellent high-end rowing resistance.
Magnetic resistance operates by moving a magnet closer or farther from the metal flywheel. As you pull the handle faster or slower you will feel the same amount of tension based on the resistance level. This provides great low-end rowing resistance.
The combination of excellent high and low end rowing resistance provides an overall great rowing stroke that is smooth and natural.
You can read more about air and magnetic resistance here to see how each operates.
There are also many other benefits of the Sole SR500 Rower resistance that I list below.
Resistance Benefits
The Sole SR500 Rowing Machine has 16 levels of adjustable resistance. As you change from level 1 up to 16, the rowing machine adds more and more magnetic resistance.
This is a great feature which allows any user to find a suitable resistance for them to achieve their desired workout. Users of any age or fitness level should have no problem finding the perfect resistance.
Users can set the SR500 to higher levels and row slowly for more of a strength based workout or set it to a lower-level while rowing fast to target their cardio.
Having magnetic resistance is a great benefit for reducing noise due to a user not having to row as fast to feel greater resistance. This lowers the flywheel speed which reduces the noise caused by the air resistance. However, the noise can still be a bit high which I describe below.
Resistance "Negatives"
The SR500 Rower had a few comments about the resistance that are not exactly negatives but I felt they were worth mentioning.
Some users felt the SR500 was a bit louder than they expected and thought the noise would be closer to a magnetic-only rower.
The SR500 noise level really does depend on how fast you are rowing and the faster you row, the more noise you will hear. This is due to the air resistance flywheel creating a "whooshing" noise the faster you row.
Most users were not bothered by the noise and said they were still able to watch TV while rowing but had to turn the volume up. Some users said it was similar or even a little less noisy than the popular Concept2 models.
Another resistance issue is one that is seen on all combination air and magnetic rowers. The issue being the resistance does not closely mimic the resistance felt while rowing on water.
This is due to the magnetic resistance actually making the rowing stroke harder. For some users who like very strong resistance this can actually be seen as a positive.
Overall
The Sole SR500 Rower has excellent resistance overall and many users only had good things to say.
With 16 levels of adjustable resistance it can accommodate users of all ages and fitness levels.
Monitor/Control Panel
The Sole SR500 Rower comes equipped with a 5.5″ vibrant LCD monitor. The monitor has a lot of features and can track the following workout data:
Watts (power)
Calories
Meters (distance)
Pulse
Time/500m (split time)
SPM (strokes per minute)
Load (resistance level)
Strokes
Time
As you can see, the SR500 monitor has 8 different windows that tracks all of your data simultaneously!
It also comes with an included heart rate chest strap to monitor your pulse and use with different workout programs.
The monitor arm can be adjusted up or down and the monitor angle can be moved for the best viewing position.
Workout Modes
The monitor includes 6 different modes to help keep you engaged and focused on reaching your target fitness goals.
Manual Mode
This mode allows you to begin rowing and control the settings as you go. You can select a target time, meters, or calories and watch the monitor count down from the target until it hits zero. You can also adjust the resistance levels during a workout.
Program Mode
Choose between 12 different preset workout programs that have varying intervals. You set the time, distance, and resistance before starting. The monitor will automatically adjust the resistance as the program progresses.
H.R.C. Mode
The heart rate control mode allows you to enter your age and have the rowing machine keep you in a chosen target heart rate zone (55%, 75%, 90% and Target). The monitor will adjust the resistance up or down to keep you in your range.
Race Mode
Set the monitor to different times and distances to race against the PC boat.
User Mode
This is very similar to manual mode but saves data for a specific user.
Recovery Mode
After a workout you can hit the recovery button and have your heart rate recorded as the monitor counts down from 60 seconds. The monitor will then grade your "heart rate recovery".
Handlebar Monitor
The Sole SR500 also has a monitor built-in to the handlebar for easy control of resistance settings.
This is a great feature because on most magnetic rowing machines the user has to stop to adjust the resistance which can ruin the flow of the workout.
On the SR500 simply press the up or down button on the handlebar to increase or decrease resistance.
When looking at the SOLE Fitness website you will see them boast about being the only company with a monitor built-in to the handlebar. While having this feature is a really nice benefit, they are not the only one.
The BodyCraft VR500 Rowing Machine also has this feature but it is a bit more expensive.
Monitor Negatives
There are a few small negatives to point out about the Sole SR500 monitor.
The first one being that it needs to be plugged into an outlet at all times. While this isn't a major issue, it shows the resistance is controlled electronically, meaning if anything were to malfunction you would not be able to adjust resistance.
Another issue is the monitor has no PC functionality. Meaning, it cannot be plugged into a computer to analyze workout data or play games like other monitors in this price range.
The last issue to be aware of is buying a model without the handlebar monitor. The handlebar monitor is seen on 2015 models but there are still retailers selling the 2014 models. Just make sure you are buying the latest model.
Overall
The SR500 Rower monitor can track a lot of data points and most users are happy with its functionality.
It has a few nice features like the handlebar controls but it would be nice if it could have a few more advanced features like PC functionality.
Build Quality
Sole is most know for making high quality treadmills and their rowing machine is no different.
Made with high quality materials, the SR500 has a strong, sturdy rowing stroke even when used vigorously.
The steel frame and aluminum seat rail can support a wide range of users. There are even additional supports located at the focal point for extra strength.
The handle, rowing strap, and footrests are all made from quality materials and are built to withstand many years of rowing use.
Another benefit of the strong build quality is that there is virtually no maintenance to do besides wiping dust off whenever it accumulates.
Overall, the Sole SR500 Rower has great build quality with no major flaws.
Comfort
The SR500 Rower's build quality is complimented by its excellent comfort.
Built with a taller than average seat height, users can easily get on and off the rowing machine. This is great for people with bad knees or arthritis. The seat height sits anywhere between 19.0″ and 21.0″ depending on where the seat is along the rail.
An ergonomically designed seat and textured grip handle allows for a smooth, even rowing stroke. Adjustable footrests hold users feet firmly in place and can accommodate any foot size.
Users can also adjust the monitor for the best viewing position and not have to worry about moving around to view their data.
Overall users felt the Sole SR500 Rower provided a comfortable rowing stroke that is quiet with no clinking noises or jerky movements.
Sole SR500 Rower on Amazon: Check Reviews & Prices
Sole SR500 Rower on Sole.com: Check Reviews & Prices
Storage
At almost 8 feet long, the Sole SR500 Rower is a rowing machine that many users want to fold up and wheel away.
The SR500 has a quick-release frame lock design so users can quickly fold the rower up after they are finished.
To fold, a user must turn and pull down the knob, fold the seat rail up, and re-tighten the knob. The process can be done in less than 15 seconds.

Users can then wheel the rower away on the built in caster wheels.
While the storage function is nice and easy, the rowing machine is still almost 82.0″ tall when folded.
I also read a few Sole SR500 Rower reviews that said they were not able to fold their rower. I contacted Sole directly to understand the issue and I was informed that every rowing machine should have no issue with folding.
The few reviews did not elaborate on the problem and said it didn't bother them because they don't need to fold the rower anyway. Hopefully they just didn't read the instructions properly and didn't bother finding a solution because it wasn't necessary.
Capacity
Being such a large rowing machine means the capacity is able to fit almost any user.
The manufacturer's weight capacity is listed at 515 lbs. and many users say it barely moves when they row as hard as they can.
An overextended seat rail allows users as tall as 6'8″ to row without a problem.
There are no issues for shorter users and anyone under these limitations will be fine.
Dimensions
Assembled Dimensions:

94.0″ x 18.0″ x 46.0″ (L x W x H)

Assembled Weight:
Assembly
Assembling the Sole SR500 Rower is easy as long as you make sure to read all the instructions first!
The rowing machine is heavy and comes wrapped in poly-foam supports to aid in assembly.
The poly-foam allows you to balance different pieces as you connect and screw them together.
All together assembly should take about 30 minutes and all the necessary tools are included in the packaging. Only 1 person is required for assembly.
Pros and Cons
Pros:
16 levels of strong, adjustable resistance
Included heart rate monitor
Multi-function fitness monitor
Handlebar resistance controls
Excellent build quality
Poly-foam supports for easy assembly
Good warranty
Outstanding customer service
Cons:
Monitor has no PC functionality
Monitor lacks some advanced features
Louder than some dual resistance rowers
Large overall size
Consumer Reviews
Overall the Sole SR500 Rower reviews have been very positive and it is difficult to find people saying anything negative.
One thing that really stood out was the excellent customer service provided by SOLE. Anytime there was an issue with a rowing machine SOLE was able to fix the issue fast or send the customer a brand new rowing machine. This type of service is something that is hard to find today.
Customer reviews were hard to come by mainly because the Sole SR500 is sold in the most competitive price range with the most popular rowing machines. This high competition means Sole is fighting for every sale it can get, especially when it is priced so close to the Concept2 Model D.
You can read more SOLE SR500 Rower reviews here.
Unfortunately, there isn't a place to review the Sole SR500 Rower on the Sole Fitness website, so we will have to rely on Amazon reviews.
Average Rating: 4.5
Warranty
Frame: Lifetime
Parts: 3-years
Electronics: 3-years
Labor: 1-year
The Sole SR500 Rower has a great warranty and a 30-day money back guarantee! (may not be available at all retailers)
SOLE SR500 Rower Price
When looking at the price of the Sole SR500 you will see that it's in a very competitive place. Most people looking to buy a high-end rowing machine are willing to spend up to $1,000 for a good quality rower.
I believe the SR500 can sell for between $800-$1,000 due to its great features and being backed by a reputable company.
When searching the internet for the best prices there have been some discrepancies on price. It is offered on Amazon but can sometimes be sold directly from SOLE for less. Just make sure to check both sites.
Sole SR500 Rower on Amazon: Check Reviews & Prices
Sole SR500 Rower on Sole.com: Check Reviews & Prices
Overall Review
I believe the Sole SR500 Rower is an excellent rowing machine that will definitely give you a great total body workout.
It has many excellent features such as strong resistance and a monitor that will satisfy most users.
If the price is anywhere over $900 I would recommend looking at the Concept2 Model D. It is the #1 selling rowing machine that has almost a perfect 5-star review. You can see my complete Model D review here.
If the SR500 is being sold for $800 and you really can't spend anymore, then I feel it is a good option. Most users were very happy with their purchase and have no regrets about buying one.
I hope you enjoyed my Sole SR500 Rower review! If you have any questions please leave them in the comment section below.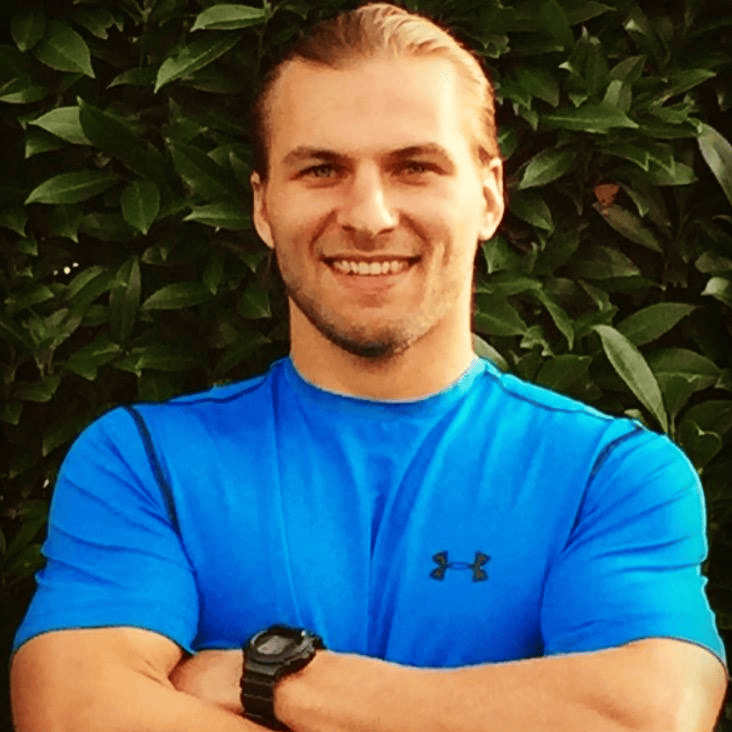 Rowing Machine King Founder and Author.