Joroto MR35 Magnetic Rower Review
Looking for a low-budget rower? Have you come across the Joroto MR35 Rowing Machine and are wondering if it's a decent option?
If so, you're in the right place!
I'll share all the important details you need to know about this Joroto Magnetic Rower.
Including walking you through all the specs, examining the pros & cons, and looking at the various features that make it a decent buy (or not).
You'll learn how it stacks up to other magnetic rowing machines and whether or not it's a good choice for you.
Let's dive into the Joroto MR35 Rowing Machine review below to find out if it's the best choice for you!
Resistance Type
This particular Joroto Rowing Machine is a magnetic rower, meaning it utilizes a magnet and metal flywheel to control the difficulty of the workout.
Magnetic resistance is typically "adjustable", meaning you can lower or raise the difficulty level by spinning the dial or knob built into the machine.
When you raise the difficulty, you move the magnet closer to the flywheel, and the magnetic pull makes it harder to spin the flywheel (forcing you to row harder). By moving the magnet away from the flywheel, the difficulty is lowered and the rowing is easier.
Other rowing machines – such as air rowers and water rowers – use "variable" resistance that varies according to how hard you row. With "adjustable" resistance, you have direct control of the difficulty so you can make it more difficult or easier by adjusting the dial, but there is no need to increase or decrease your rowing speed.
Joroto MR35 Resistance Benefits
This Joroto Rowing Machine features 10 levels of adjustable resistance.
Users were thrilled by both the sound level and smoothness of the Joroto Magnetic Rower. Not only is it quieter than air or water rowers, but because the resistance is generated by a magnet, this machine has a very smooth stroke from start to finish.
Reviewers commented that they were able to watch TV/movies while training on this rower. Plus, they had no worries about being too noisy or waking up someone sleeping next door when working out in their living rooms. This is one of the reasons that magnetic rowing machines are so popular.
Resistance Downsides
While magnetic resistance delivers a very smooth stroke with adjustable difficulty, the overall difficulty level isn't quite up-to-par with commercial rowing machines. Magnetic resistance typically works within a specific challenge range, and a lot of user reviews about magnetic rowers (not just the Joroto MR35, but pretty much all magnetic rowers) feature complaints by strong or professional-level rowers who found the workout too easy.
As expected, this is the case with the Joroto Magnetic Rower. While it's a great workout for the average person, anyone who is ultra-fit or wanting a machine to train on for competitions may want to consider an air or water rower.
Why is that? It's all about the resistance. Magnetic resistance works within a specific range, so it will never get more challenging than the maximum difficulty setting. With variable resistance (like air or water rowers), you can make the workout more difficult by pulling harder and rowing faster. As a result, there is no limit to the challenge potential.
Read this article on Air vs. Magnetic Rowing Machines to learn more about the two resistance types.
Resistance Overall
If you're a top-tier athlete or super-fit CrossFitter or rower, you're better off looking for another rowing machine (one with air or water resistance).
However, the average rower will have no problem working out with this machine. It's best-suited to a low-impact, moderate-intensity or HIIT cardio workout, not strength training. Beginners will love how smooth the stroke is, how easy it is to adjust the challenge level, and how little noise it generates.
Monitor/Control Panel
The LCD monitor on the Joroto MR35 is fairly basic, though that's typically the case with budget rowers.
The screen displays the five most critical workout metrics:
Scan
Count
Time
Total Count
Calories
It doesn't display your rowing distance, so trainees working toward a specific distance goal vs. time goal may want to consider another option that shows exactly how many meters/kilometers you've rowed.
However, for anyone who just wants a machine to track their time trained (and the calories burned in that time), this Joroto magnetic rower is a good option.
Users loved the built-in tablet/smartphone holder. The small cradle built into the monitor's plastic shell made it easy to watch TV or movies while working out or to track their workout using an app. The only downside is your phone/tablet will cover the monitor.
Monitor Downsides
The biggest downside is the small size and simplicity of the monitor. It only displays one number on the screen, so you have to press the button to cycle through the data. This can make it difficult to track all of your workout metrics in the middle of your rowing session.
It also isn't compatible with a heart rate tracker, so the "Calories Burned" metric isn't exactly accurate. It's calculated based on the average user profile, so if you're taller, shorter, lighter, or heavier than "average", you may actually burn more/fewer calories.
Monitor Overall
As long as you don't mind a very simple interface with just one number displayed, you won't have any troubles with the Joroto MR35's monitor. It's simple, easy to use, and shows the numbers very clearly, easily legible even in low-light environments.
Remember: for a budget rowing machine like this one, you're not going to get all the bells and whistles. If you want a more complex machine with greater capabilities, you might do well to consider the Schwinn Crewmaster Rowing Machine or the Stamina Avari Programmable Rower.
Build Quality
The Joroto MR35 is a Chinese-built rowing machine from a Chinese brand (not necessarily bad but these brands come and go). The manufacturer chose to use aluminum for the body, slide rail, and flywheel, rather than the steel utilized by other magnetic rowers.
Aluminum is a lighter-weight material than steel, but it's not actually less durable. On the contrary, it's used for ships and airplanes because it's tough, light, and resistant to corrosion. So in that regard, the Joroto MR35 is smartly designed and built to last.
The majority of user reviews praise the Joroto's build quality, saying it's "feels high quality, much more than the price would suggest". The aluminum slide rail is very smooth, and the seat glides easily back and forth throughout the entire rowing stroke.
One very cool feature about Joroto MR35 Magnetic Rower is the large anti-slip floor protectors. They use a durable rubber to keep the machine firmly grounded in place so it won't slide around while you're training. This is a problem experienced with lighter machines, which can actually shift forward, backward, or side-to-side when you row at full intensity.
Build Quality Downsides
There are a few user reviews that bring up a few quality control issues. For example, one user complained the seat arrived with the screw stuck inside, so they couldn't secure it in place. Another claimed their rower arrived already dented. One reviewer said their handle cracked after a few months of use and so did the replacement handle they were sent.
This sort of problem is fairly common with low-budget rowers—not just the Joroto MR35. Manufacturers have to cut costs in order to make a profit off such low-priced machines, so quality control (especially on smaller components) is the first thing to suffer.
Build Quality Overall
The Joroto Magnetic Rower is lightweight, built using sturdy aluminum, and delivers smooth performance. If you're willing to accept the risk of quality control issues like those mentioned above, it's a decent option for the price tag.
Check out their promo video with some key features below:
Comfort
The Joroto MR35 comes with an extra-large cushioned seat, which is contoured to both provide maximum padding and keep your butt firmly planted while you row.
One problem that is common to "flat" seats is that you tend to slide forward or backward when rowing at high speeds. Contoured seats, like the one on the Joroto Rowing Machine, make it easier to stay in place, eliminating the need to shift your position.
The foot pedals are both extra-large and made with anti-slip texturing that keeps your feet securely in place. The additional size makes it ideal for those with larger feet (such as my Size 13s) to find the most comfortable positioning.
The built-in smartphone/tablet holder makes it very easy to entertain yourself while you work out, and the sleek gliding action of the aluminum rails makes for a very smooth, comfortable rowing stroke.
Comfort Downsides
A couple of comfort issues were mentioned, both regarding the handle.
Users found the handle wasn't wide enough to give them a comfortable grip, and that their hands/wrists tended to get uncomfortable after long rowing sessions.
Storage
Storage is always a major factor to consider when looking at a rowing machine for your home gym. If you don't have a lot of space in your workout area, you need a machine that folds up, stores with a small footprint, and is easy to move.
The aluminum used to build the Joroto MR35 makes for a much lighter machine than one built with a lot of steel. It's more convenient to move around because it weighs less and the whole machine clocks in a little over 50 pounds.
The machine folds upright, occupying just 22 x 21 inches of floor space and standing 71 inches tall when in storage configuration. Thanks to the built-in caster wheels on the front, you can easily wheel it in and out of storage.
Folding and storing the machine is easy, though you have to reposition the arm holding the monitor before you can lift the slide rail. The instructions recommend that you use a rope to secure it in the upright position, which is an odd detail to include and may suggest that it's not as stable when stored as you might want. Be aware of this if you have kids or pets wherever the machine is stored.
Capacity
The capacity on the Joroto MR35 is in line with other budge rowers in this price range.
The weight capacity is 300 lbs, which is good for this price range. Other models may be listed at 250lbs, so 300 lbs is about the best you can get without going up in price.
Maximum height is always tricky because it goes by inseam and most manufacturers do not list a max height (since inseams differ between people of the same height). After researching through customer Q&As, it seems someone 6'3″ can use this machine (maybe taller).
Some users who are 6'5″ say they use it every day but another user who is 6'2″ said they hit the endcap. If you are worried about rail length, you may want to look into other options. Sunny Health & Fitness have a lot of options for taller rowers.
Anyone under the max weight and height limits will be fine to use this rower.
Dimensions
Assembled Dimensions (L x W x H):
Storage Dimensions (L x W x H):
Assembled Weight:
Shipping Weight:
Assembly
Users found assembling the Joroto MR35 was surprisingly easy. The instructions are clear, legible, and make the entire assembly process simple.
The average assembly time ranged from 30 to 60 minutes—standard for a budget rowing machine with few moving parts.
Assembly is where more quality control issues crop up. A number of reviewers stated that certain parts arrived broken or defective. For example, the pre-drilled bolt holes on the frame components were misaligned, so they could only secure three out of the four bolts holding the frame together.
For those who received fully functional rowing machines, however, assembly was a breeze, and everything required arrived in the package ready to go.
Pros and Cons
Pros:
Lightweight and easy to move
Solid build quality, sturdy materials
Built-in tablet/smartphone holder
Quiet and smooth magnetic resistance
Well-priced
Cons:
Not suitable for taller users
Quality control issues
Basic monitor
Poor customer service
Consumer Reviews
Going over the Joroto MR35 reviews, you'll quickly see that users tend to be split into two camps.
In the first, reviewers who received a well-made machine with all the pieces properly constructed and free of quality control. They tended to be happy with the machine, and they had no problem with the magnetic resistance, the comfort, storage, or the assembly.
The reviewers who received a defective or damaged product made their complaints clear, but many of them had words of praise for the rowing machine even in their 1- and 2-star reviews.
I do want to point out that some of the reviews were a bit suspicious. I am aware that some Chinese brands have a practice of hiring people to give glowing reviews to their products even without testing them. A few of the reviews had poor grammar quality and over-effusive praise that suggested they were of this nature.
When you read the reviews for yourself, be aware that this may be the case.
Check out more Joroto M35 Magnetic Rower Reviews here.
Average Rating: 4.5
Warranty
Warranties on budget rowing machines tend to vary. Typically 6-12 months on the low end and 2-3 years on the high end. A longer warranty length is one way you can know how much confidence a brand has in their products.
Joroto offers the following warranty on the MR35:
Frame: 12 months
Parts: 12 months
Labor: Unspecified
Model Number: MR35
Joroto MR35 Magnetic Rower Price
Price is definitely one of the most attractive features of the Joroto MR35.
It's on the lower-end of the budget price range, making it perfect for anyone who wants to buy a rowing machine but isn't sure they want to put down a lot of money for a high-end model. At this price tag, it's a pretty decent option to consider.
Joroto sells directly from its website, as well as via Amazon. For this particular rowing machine, I would recommend buying from Amazon rather than directly.
Why? Simple: customer service.
A number of 1- and 2- star reviews on the Joroto Magnetic Rower mentioned that they had contacted customer support to get replacement parts for damaged or defective components, but hadn't heard anything back from the seller for months at a time.
Amazon offers a layer of protection between customers and sellers. If a rower shows up damaged or broken, Amazon can help connect you directly to the seller to ensure you get what you paid for. If the manufacturer won't help or ignores your messages, you can escalate the issue to Amazon's customer complaints department and they can step in to help.
Overall Review
After doing a lot of research on the Joroto MR35 and detailing all the features, specs, and pros/cons, I've come to the conclusion that this is a pretty "middle of the lane" rowing machine overall.
It's got a lot of attractive positives: solid build, lightweight material, adjustable magnetic resistance, good comfort, and easy assembly—all at a budget price.
It also has a few negatives: simple digital display, incompatibility with taller users, and quality control issues.
At the end of the day, these things balance out and you get pretty much exactly what you'd expect from a rower in the budget price range. I have a few magnetic options you may want to consider:
I hope you found this Joroto MR35 Magnetic Rower review helpful! Please feel free to leave any feedback or questions in the comments section!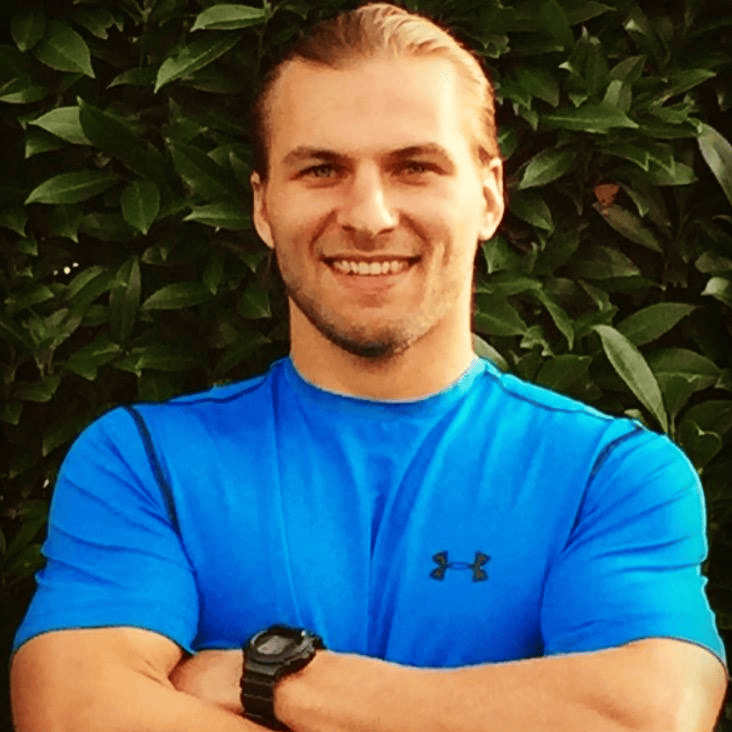 Rowing Machine King Founder and Author.