Best Rowing Machine Under $300
Rowing machines can be very expensive and I often get asked the question, "what is the best rowing machine under $300?"
If you are new to rowing and don't want to spend $1,000 before being certain this is an activity you enjoy, then I can understand your concern.
There are a few great options when considering the best rowing machine under $300 but I always like to tell my readers, "you get what you pay for!"
Now this doesn't mean you can't find a great rowing machine at an affordable price, but it does mean you really need to do your research!
Lucky for you, I have done the research and found the best rowing machine under $300!
While features such as build quality, monitor, and warranties may not be as good as the high-end rowing machines, you can still find a great beginner rower at an affordable price.
To understand how I found one of the best budget rowing machines, I will first go over all the important criteria that I researched to narrow down the search.
Important Criteria 
Each rowing machine has a set of criteria that I use to rate and compare models.  They are the most important features that need to be looked at in order to choose the right model.

Some people put a higher emphasis on different criteria, so check what I look for in each feature. The listed criteria below were considered when determining the best rowing machine under $300.
Resistance-type
Hydraulic-piston rowing machines dominate the under $300 space, but there are a few magnetic and air rowing machines.  Each resistance type has it's own pros and cons, such as being variable/adjustable or quiet/loud.  You can read more about the different pros & cons in my resistance comparison article.
A user should look for a rowing machine that has enough resistance to meet their fitness level and has no mechanical issues.
Monitor/ Control Panel
Price is a huge determinant on quality and features of a monitor.  Monitors in the budget price range will offer minimum features and data tracking.
However, a good monitor in this price range should be easy to read and feature data such as time, strokes, distance, and calories.
Build Quality
Obviously the lower the price, the lower the build quality but a budget rowing machine should not just fall apart after a few months.
A good rowing machine under $300 should still last a long time, be made from high quality materials, and have very few quality complaints in reviews.
Comfort
Rowing is a repetitive exercise that is normally done for a long time.  Having an uncomfortable rower will not make exercising fun or enjoyable.
A rowing machine should have a comfortable seat, soft handle, and good fitting footrests.  The overall rowing motion should be smooth with no jarring or jerkiness.
Storage Options
Budget rowing machines are often compact and great for storage. The best affordable rowing machines should be able to fold for storage quickly and easily. A great bonus is having wheels to roll the rower around.
User Capacity
A lot of times rowing machines under $300 are compact and made from lower quality materials, so tall or heavy people need to pay attention to these features the most.
A rowing machine in this price range should support at least 250 lbs. with reports of users over this weight saying they have used it with no problem.  It should also accommodate users up to 6'4″and have no issues for shorter users or children.
Dimensions
Dimensions are usually not an issue in this price range but just make sure you have enough space to use and store your rowing machine.
Assembly
Some lower priced rowing machines have more quality issues which can lead to assembly problems.
Assembly should be fairly quick and easy.  There should be no reports of struggling to put together the rowing machine when reading reviews.
Warranty
Just because the rowing machine is under $300 doesn't mean the company shouldn't have a warranty.
A good warranty should have time lengths comparable to other rowing machines in this price range.  The company should also have good customer service and grant warranty claims easily.
Price
Based on the name of this article obviously the rowing machine has to be under $300. I also will pick the best rowing machine under $300 and not one costing $299.99.
The rowing machine should also be valued correctly.  We want a rowing machine with great value not just a low priced rower.
Recommended- Best Rowing Machine Under $300
In my opinion, the best rowing machine under $300 is the Sunny Health & Fitness SF-RW5515 Magnetic Rower.
Sunny Health & Fitness Magnetic Rowing Machine Rower with LCD Monitor
DIGITAL MONITOR: The large LCD console displays time, count, calories, total count, and scan. The convenient scan mode displays your progress to assist you in tracking all your fitness goals.

EXTRA LONG SLIDE RAIL: At 48 inches in slide rail length, and 44 inches in inseam length, the SF-RW5515 can accommodate rowers nearly any size.

ADJUSTABLE MAGNETIC RESISTANCE: With a simple twist, you can increase or decrease the 8 levels of magnetic resistance, so your workout can remain challenging and effective throughout your fitness journey.

TRANSPORTATION WHEELS: Built-in transportation wheels for easy portability. Simply tilt and roll out for use or away for storage, no need for heavy lifting or muscle strain.

NON-SLIP FOOT PEDALS: Textured non-slip foot pedals will ensure safe footing during the most demanding and vigorous workouts. Foot straps keep your feet saddled with so you can focus on the workout without feeling unbalanc
With 8 levels of smooth, quiet adjustable resistance the SF-RW5515 offers a great full-body workout at a fraction of the cost of high-end rowing machines.
Most users felt the resistance was strong enough for serious athletes and could accommodate people of all ages & fitness levels.
Being magnetic means the resistance is controlled by adjusting a "knob" between levels 1 and 8.  A user can row slowly at a high level and still feel strong resistance.  This is unlike air rowers where you need to row fast to feel stronger resistance.
Magnetic rower are also very quiet and perfect for using while watching TV.  It can fold for easy storage and be moved on the built in caster wheels.
Why The Sunny Health & Fitness SF-RW5515 Magnetic Rower?
This was a tough decision to make because there are a few great options in this price range.
The Stamina Air Rower 1399 was an option but being priced right around the $300 mark made me choose against it because I wanted something definitively under $300.
I also considered the Stamina 1215 Orbital Rowing Machine but being a hydraulic-piston rower means it is prone to more mechanical failures. The resistance on hydraulic-piston rowers is also not as smooth and reliable as magnetic rowing machines.
This ultimately narrowed it down to the Sunny Health & Fitness SF-RW5515 being the best rowing machine under $300.
Sunny Health & Fitness makes some of the best budget rowing machines and in my opinion has the top rowing machines in the under $300 and under $100 category.
It has a smooth, strong rowing stroke plus a decent monitor and warranty.  Costing 1/3 of the price of top magnetic rowing machines is also a huge bonus!
You can read a full review of the rowing machine that goes over all the "important criteria" listed above by visiting my full SF-RW5515 review here.
While paying more money will get you a higher quality rower with more bell & whistles, it doesn't mean you can't find a great budget rowing machine that has everything you need to receive a great workout.
The Sunny Health & Fitness SF-RW5515 Magnetic Rowing Machine offers a similar rowing experience to the higher-end rowers but at a greatly discounted price. This is also a fairly new rowing machine (released in early 2016) so it is a newly rewarded best rowing machine under $300.
If you want to spend less than $300 but still want a high-quality, full-body workout then look no further than the Sunny Health & Fitness SF-RW5515 Magnetic Rowing Machine
Final Thoughts
If you like the features of magnetic rowing machines then the Sunny Health & Fitness SF-RW5515 is your best option.
However, the Stamina 1399 Air Rower sells for right around $300 and is an excellent option for people who prefer air resistance.  You can read my full review here or read about why I ranked it the "Best Rower for Under $500."
The two differences are the  slightly different prices and the resistance style (magnetic vs. air). Both models are two of the top selling budget rowing machines.
If you prefer the hydraulic-piston style rowing machines then I would recommend taking a look at the Stamina Orbital 1215 Rowing Machine.
Do you agree with my choice for the best rowing machine under $300? Let me know in the comment section below!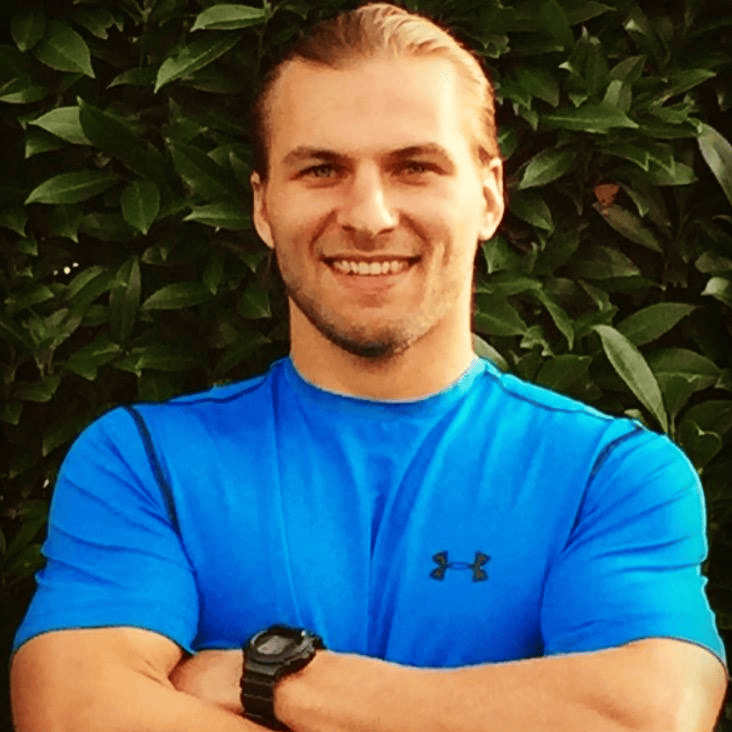 Rowing Machine King Founder and Author.