WaterRower Financing (Interest Free!)
Are you looking to buy a WaterRower but want to spread out the cost? Check out my top 3 ways to find WaterRower financing!
Buying a WaterRower is an exciting time! You'll have one of the best rowing machines on the market and certainly one of the best looking.
WaterRowers have strong, smooth, and quiet resistance that will make you actually think you are rowing on water!
The only downside to buying one is the cost can be a bit high for a one time payment!
However, we now have a few ways to finance a WaterRower and create a payment plan.
This can make affording a WaterRower a lot easier and sometimes it doesn't cost you a penny more! That's right, some financing plans offer 6-months  to 1-year of interest free financing!
You can't beat that!
Check out my top 3 ways to receive WaterRower financing and the best method for creating a WaterRower payment plan.
WaterRower Financing with Amazon
Luckily, Amazon offers great options to finance fitness equipment and they have amazing prices on rowing machines.
Having helped people buy rowing machines since 2012, I rarely see WaterRowers change price from retailer to retailer. After completing checkout with added taxes & shipping, almost every site has the exact same price.
I don't want to say this is 100% the case all the time because prices are subject to change. However, I just want to let you know that Amazon usually has the lowest prices and the largest selection of rowing machines.
Amazon Store Credit Card
The easiest way to receive WaterRower financing is to sign up for the Amazon.com Store Credit Card.
Signing up is super easy and the card has great benefits such as:
6-month financing on purchases of $149 and more
12-month financing on purchases of $599 and more
24-month financing on special items
5% money back for Prime Members
No annual fee!
There are a few very simple ways to sign up for the card.
First, you can visit the Amazon.com Store Credit Card page here and click "apply now".
This will lead you to a page where you can start entering your information and submit your application. The form will only take a few minutes to complete.
Once approved, you will receive a complimentary $10 Amazon gift card right in your online account!
If you're ready to purchase a WaterRower follow the instructions below:
Select which model you are buying from the WaterRower Rowing Machine Models Page
Click "add to cart"
You will then see an offer to receive interest free financing for 12-months
Click "apply now" and sign up for the card
You will automatically see your $10 gift card applied to your total checkout
Once you receive the 12-month interest free financing, you can create your own WaterRower payment plan.
You don't want to be stuck with a large bill after 12-months or have to start paying interest, so don't forget to make monthly payments to your balance!
WaterRower Financing with PayPal & Hayneedle
PayPal is another great service that allows you to sign up for interest free financing with one of their credit cards.
This is a great option if you are familiar with the PayPal platform and like using it.
Signing up is easy and the card has many benefits:
Get an approval decision in seconds
No payments & no interest if paid off in 6-months
No annual fee
Easy account management
Easy monthly payment setup
While the interest free time is only 6-months, the PayPal platform is extremely easy to use and very user friendly.
Unfortunately, Amazon doesn't let you checkout with PayPal because they are a direct competitor. However, sites like Hayneedle will have PayPal checkout.
Hayneedle is more commonly known for home-furnishing but they also sell a large selection of rowing machines. They also usually have the same great pricing as all the other major retailers and a "Price Match Guarantee".
Here are the steps for signing up for WaterRower financing through Paypal:
Visit the Hayneedle WaterRower page here
Select the model WaterRower you want and proceed to checkout
You can then select your payment option and choose "check out with PayPal"
A new window will open with the option to sign up for PayPal Credit
You will have 6-months to pay the balance and PayPal will send you monthly invoices as a reminder.
You can read more about the PayPal credit card here and also apply.
WaterRower.com Financing with Affirm
Last but not least, we have the option to finance a WaterRower from WaterRower.com.
This options offers "real" financing, so it is both good and bad.
It's good because you don't have to sign up for a credit card to receive financing. Some people who already have a bunch of credit cards may not want to sign up for one more.
It's bad because the loan isn't interest free. The loan is provided by Cross River Bank and has an interest rate between 10%-30% APR for 12-months.
You can visit the WaterRower financing page to learn about the Affirm program.
Affirm is fully integrated into the WaterRower checkout, so you can select a model, proceed to checkout, and signup for financing.
WaterRower also has the same pricing as other major retailers (subject to change). The retail price may be slightly lower but they do charge for shipping.
Final Thoughts
I think buying a WaterRower is a great decision because you will be buying a rowing machine that is going to last a lifetime.
Buying such a high quality piece of equipment is an investment and investments usually cost more money!
Luckily, you don't have to shell out over $1,000 all at once due to the ability to receive WaterRower financing.
Just read through the options above and choose which option makes the most sense. I think taking out an Amazon or PayPal credit card is a great option because you can spread out the cost and it won't cost you anything!
Plus, the credit cards can be used on all purchases and come with a few other perks. For example, the Amazon credit card gives 5% back on all purchases for Prime Members!
If you aren't sure which WaterRower model to choose, below are a few of my favorite options and links to my reviews:
There are a few other models that all function exactly the same but are crafted from different wood types. You can find the full WaterRower lineup in my rowing machine comparison page.
I hope you enjoyed my article about finding WaterRower financing! If you have any questions please leave them in the comment section below.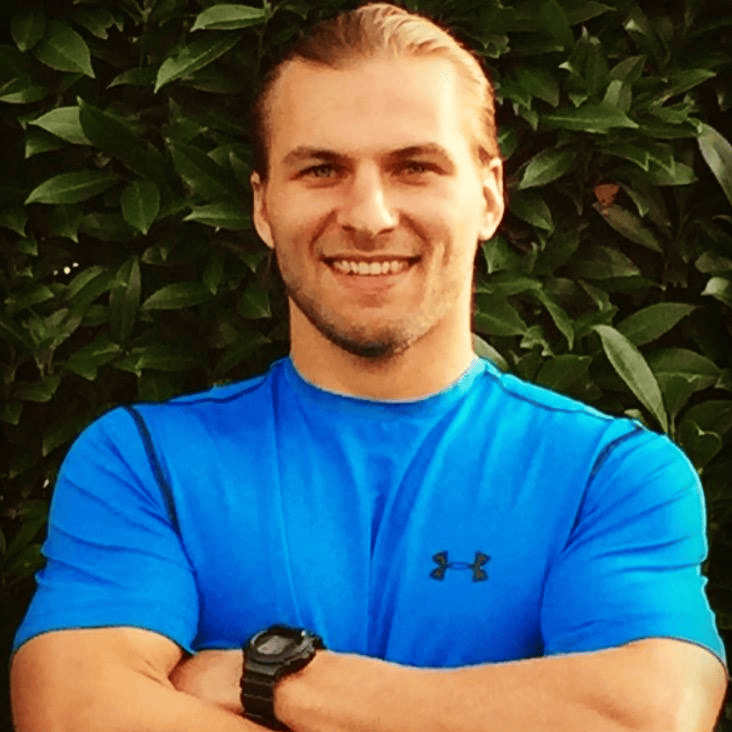 Rowing Machine King Founder and Author.