WaterRower Club Rowing Machine Review
Today, we're reviewing the WaterRower Club rowing machine.
This model is very similar to the WaterRower 'Natural', but the 'Club' is designed for heavy-duty use in commercial gyms and rehabilitation clinics.
The WaterRower Club has additional features to withstand heavier usage, like black finished rails to prevent scuffing. It also has a rosewood finish, which is more resistant to soiling than other WaterRower models.
I've used at least one WaterRower model in each of their product lines. In the 'Original' line, I've used the Natural (Ash), Oak, Cherry (Oxbridge), and WaterRower Club rowing machines. So, I have a good idea of how this one compares to other similar options.
In short:
The WaterRower Club rowing machine is the only model in the 'Original' all-wood line (not Metallic or Hybrid) that's meant for commercial use. It's essentially the studio version of the S4 ash wood rower, with the main difference being the dark wood stain.
Another difference is the use of rosewood for a few components. Rosewood doesn't need cleaning as often, so it's good for components that receive the most contact. This is only important for high-traffic areas like gyms and rowing studios.
The Club rower is stained darkly and bears the big logo on the side, both of which cancel out the "beautiful piece of furniture" selling point typical of WaterRower models.
Yet it remains a popular model among gymgoers and indoor rowing enthusiasts. I think this speaks to WaterRower's bona fides in putting out serious rowing machines that are good for more than eye candy.
The Club differs from the A1—another of their studio rowers—with the S4 monitor and wooden dual-rail seat track. The A1 uses the simpler A1 monitor and an aluminum monorail.
The WaterRower Club differs from other water-resistance rowing machines (by other brands) with its top-of-the-line monitor and quality build. These rowers hold up to 1000 lbs and the frames are known for lasting a lifetime.
Complaints include the tank and seat height. The tank may need replacing every few years. Some complain about the low seat height. Availability varies, but some retailers sell Club rowers with a high-rise attachment with dark-stained legs.
WaterRower Club Rowing Machine in Ash Wood with S4 Monitor
Handcrafted rowing machine with water flywheel that replicates actual rowing feel

Flywheel sits in enclosed water tank to provide smooth, quiet, self-regulated resistance

Series 4 performance monitor tracks workout intensity, stroke rate, heart rate, and more

Solid ash construction absorbs sound and vibration; designed for high-traffic areas

Stores upright; measures 84 x 21 x 22 inches (W x H x D) and weighs 117 pou
Table of Contents
(click a title to jump ahead!)
1. Resistance Type
2. Monitor/Control Panel
3. Build Quality
4. Comfort
5. Storage
6. Capacity
7. Dimensions
8. Assembly
9. Pros and Cons
10. Consumer Reviews
11. Warranty
12. Price
Resistance Type
The WaterRower Club Rowing Machine in Ash Wood with S4 Monitor is a water resistance rowing machine.
It uses a "water flywheel", or paddles suspended in a tank of water, to provide resistance for the user.
When a rower pulls the handle, it causes the paddles to spin. As the paddles spin, they must displace the water in front of them, which causes the resistance.
As the user rows faster, the paddles spin faster, creating more resistance. We call this 'variable' resistance because there are an infinite amount of resistance levels.
To feel more resistance, a user must row faster. To feel less resistance, they just need to row slower.
For a more thorough explanation of water resistance rowers and other resistance types, visit my comparison article here.
Resistance Benefits
The WaterRower Club Rowing Machine has a quiet operation and smooth, strong rowing stroke that feels like you're rowing on water.
As mentioned, WaterRowers are unique because resistance (how heavy the stroke feels) is based on rowing intensity.
Air resistance works this way too, but with water resistance, the stroke gets heavier (requires more force) much faster with increasing speed. Per the WaterRower website, this has to do with what's called, the 'Rule of Cubes'.
The rule states that a doubling of the speed of the boat will require an eight-fold increase in resistance. So, rowing faster requires increasing power and energy at a fast rate. And there's no maximum resistance setting as with magnetic and piston rowers.
In addition to determining resistance based on your rowing intensity, you can further adjust the WaterRower Club resistance by adding or subtracting water from the water tank.
The more water you add, the "heavier" the rowing will feel (like rowing a boat with passengers). The less water you have, the "lighter" the rowing will feel (like rowing a boat by yourself).
Another nice benefit of the WaterRower Club rowing machine is the quiet operation compared to the buzzing fan noise of air rowers like the Concept2.
Most are able to row with these machines while watching TV at regular volume and easily hear music.
Most find the noise that is produced (mild splashing) to be soothing and meditative.
The only sound you can hear from the WaterRower Club is the sound of sloshing and splashing water, which can't be heard in a neighboring room.
Resistance Overall
Overall, the WaterRower Club rowing machine's resistance provides a smooth, strong, and quiet rowing stroke.
Monitor/Control Panel
The WaterRower Club Rowing Machine in Ash Wood comes with a S4 multi-functional performance monitor. It can track the following data:
Time
Distance
Intensity
Strokes per Minute
500m Split Time
Watts
On top of the program information, the S4 separates all the tracked data into "windows". Each can be viewed at the same time while rowing (see photo below).
Here's a quick breakdown of what's presented on the monitor:
Intensity Window:
Displays rowing speed in meters per second, miles per hour, minutes per 500 meters, and minutes per 2 kilometers
Also displays watts and calories burnt per hour
Stroke Rate Window:
Displays the number of strokes per minute
Heart Rate Window:
*Option is available when heart rate monitoring equipment is used (not included)
Displays beats per minute
Target Zone [bar] Window:
Displays target zone readings for intensity, heart rate, and stroke rate
Duration Window:
Displays time rowed in hours, minutes, seconds, and decimal seconds
Can also display the time remaining (if a predetermined workout time was set)
Distance Window:
Displays distance rowed in meters, miles, kilometers, or strokes
Can also display the distance remaining (if a predetermined workout distance was set)
Program Window:
This window is used to help the user navigate through the monitor's advanced functions
There are 9 buttons on the monitor, which include 6 quick select (shortcut) buttons and 3 navigation buttons.  It's powered by 4 AA batteries (included) and it's not backlit, so you will need some light to view the monitor while rowing.
You can link the S4 monitor to your computer (required cable not included) to utilize training programs, and online racing, and upload your fitness data to analyze your workouts.
Popular S4 computer software includes We-Row (WaterRower's own software), NetAthlon, UltraCoach, and Rowyo.
With all this different information, you would think this monitor is difficult to operate. However, it is extremely intuitive and very easy to navigate!
Monitor Downsides
This only matters to diehard rowing geeks. While the S4 monitor is the best tech available for water-resistance machines, it's not as advanced as Concept2 performance monitors. This is one of the main reasons you won't see it in CrossFit competitions.
But the WaterRower Club S4 monitor provides more than enough information to get a complete workout and is still considered "advanced".
The only monitor more advanced than the S4 is the Concept2 PM5. This monitor is used for Collegiate Crew teams and Olympic Rowers.
If you think you want to race in indoor rowing competitions and compare your times to athletes around the world, then a Concept2 Rower is more in line with what you need.
You can read my Concept2 Model D breakdown here.
Overall
The WaterRower Club S4 monitor is an advanced tracking device that records all the information needed for a great training session.
If you are rowing for personal use and not looking to compete against other athletes, the S4 monitor is more than enough.
Build Quality
Like other WaterRower models, the Club Rowing Machine is extremely well-built, and the ash wood makes it extra strong as it's one of their more durable wood types.
This model is among their most durable since it's one of their only commercial-grade rowers. As such, it's made to stand the abuse that comes with heavy usage at commercial gyms and other high-traffic areas.
It's hand-crafted from solid ash wood, stained, then hand-finished with Danish oil and urethane for protection.  In addition, the black styling on the dual rails is designed to prevent scuffing.
When I used a WaterRower for the first time, it caught me off guard how durable and sturdy the entire rowing machine felt, in that it didn't budge even at top speed.
The water tank is made of polycarbonate, which is super durable but can crack and show wear over time. I knew one owner who said the plastic began to 'separate' (crack) at around the 5-year mark.
Only minor maintenance is needed to keep the water looking clear by using the included chlorine tablets.
The all-wood design of the WaterRower Club rowing machine–compared to their metal and hybrid rowers–offers the benefit of absorbing sound and vibration.
Smaller parts like the seat, bearings, wheels, footrests, handle, and rowing strap use high-quality materials and come with a 3-year warranty
Overall, the WaterRower Club is made to last a lifetime and requires very little maintenance. You can't ask for a better combination!
Comfort
The seat is ergonomically designed and comes with sufficient padding to make rowing for extensive periods comfortable. The seat has 8 bearings in total, for a smooth glide.
The WaterRower Club's handle is soft, like all their models, so it's comfortable to grip while rowing. Blisters can still be a problem, especially if you're new to rowing.
The footrests hold your feet firmly in place and can be adjusted in a few seconds to accommodate different shoe sizes.  Nylon straps are used to secure your feet and the 'heel cups' allow a natural movement as you row.
The fluid rowing motion on the WaterRower Club rowing machine is a big selling point. The seat glides up and down the dual rails and the spragg clutch prevents any jerkiness.
While the WaterRower Club rowing machine makes for a comfortable experience, even for long sessions, some folks prefer a higher seat height for getting on/off the machine. Some retailers sell a version with a high-rise attachment. The legs are darkly stained to match.
Storage
The WaterRower Club Rowing Machine is fairly large when in use but can be stored to a small footprint.
When in storage mode, it takes up as much room as a kitchen stool, so you can free up floor space when needed.
Though the unit is fairly heavy, it's not hard to stand up. Just lift from the back of the seat rail and tip the rower forward.
You can roll the WaterRower Club using the front dual caster wheels. Just lift from the back and push like a wheelbarrow.
Capacity
The maximum weight capacity of the Club Rowing Machine is 1,000 pounds (454 kg).
The WaterRower Club has a fairly long seat track to fit taller rowers, especially those with fairly long legs.
In reviewing feedback, I've found rowers up to 6'5" (196 cm) who use the machine without any issues, most with a few inches to spare.
The Club rower has no lower height limit, so kids can use it, too.
Dimensions
In-Use (Lx W x H):

84.0″ x 21.0″ x 22.0″ (213 cm x 53 cm x 56 cm)
The high-rise version will add 7″ to the height.

Storage/ Upright (L x W x H):

22.0″ x 21.0″ x 84.0″
56 cm x 53 cm x 213 cm
About the size of a dining room chair

Weight:

117 pounds [53 kg] (full water tank)
73 pounds [33 kg] (empty water tank)
Assembly
Assembly of the WaterRower Club rowing machine is pretty straightforward and should take about 30-45 minutes. You'll only need an Allen wrench, which is supplied.
The assembly instructions are detailed with images and easy to follow.
Below is a video animation of how to assemble the WaterRower Club Rowing Machine with S4 monitor.
Pros and Cons
Pros:
One of very few commercial-grade WaterRower models
Designed specifically to withstand constant use
Smooth, strong resistance and realistic rowing motion
Ashwood with Danish oil and urethane finish
Easy to assemble
Dual caster wheels and easy "upright" storage
Comfortable seat and handle
Can link S4 monitor to computer for additional features
Cons:
High-rise attachment for elevated seat height is hard to find–it's not sold on the site's accessory page
Doesn't double as a "beautiful piece of furniture" — this is often said of their traditional wooden models
Consumer Reviews
Users love the smooth and realistic rowing motion of the WaterRower Club Rowing Machine in Ash Wood with S4 Monitor. Users say the Club Rower reminds them of actually rowing on water.
They love how durable it feels and the quiet operation. It also provides a very strong and smooth resistance without any jerkiness.
Check out more WaterRower Club Rowing Machine reviews and comments here.
Average Rating: 4.8
Warranty
 Frame: 5-year warranty*
Parts: 3-year warranty*
*Requires completion of a registration form.  Otherwise, the warranty is 1 year.
WaterRower Club Rowing Machine Price
You can usually find the WaterRower Club rowing machine with S4 monitor for about $1200. It's essentially the studio version of the ash rowing machine with S4 (also in the 'Original' line) and retails for the exact same price (MSRP $1,199).
WaterRowers typically run a lot higher than other water-resistance options on the market due to the quality materials (e.g., no high-density particleboard) and top-tier S4 monitor.
Compared to the brand's other offerings, the Club is middle-of-the-road price-wise: more than the hybrids but cheaper than rowers in the Metallic and Performance lines.
Final Thoughts
The WaterRower Club rowing machine is a great rower, overall, and worth choosing for commercial environments like gyms or if it'll see a lot of traffic for other reasons–or if you just plain like the dark paint job!
Other WaterRower models in the 'Original' line function exactly the same and all come with the S4. The only difference is the wood they are crafted from, which changes the price.
Their other ash rower with S4 monitor (often called the 'WaterRower Natural') is more widely available, especially at major retailers where shipping is included.
The Natural is functionally equivalent and made of the same wood, so it's a great alternative if the Club isn't available or there's a big difference in price (i.e., via sales or shipping costs).
You can read my full 'Natural' review here.
You can see the full WaterRower lineup by visiting my Compare Rowers Page and sorting by water resistance.
I hope you enjoyed my WaterRower Club Rowing Machine review! Please leave any questions or comments below.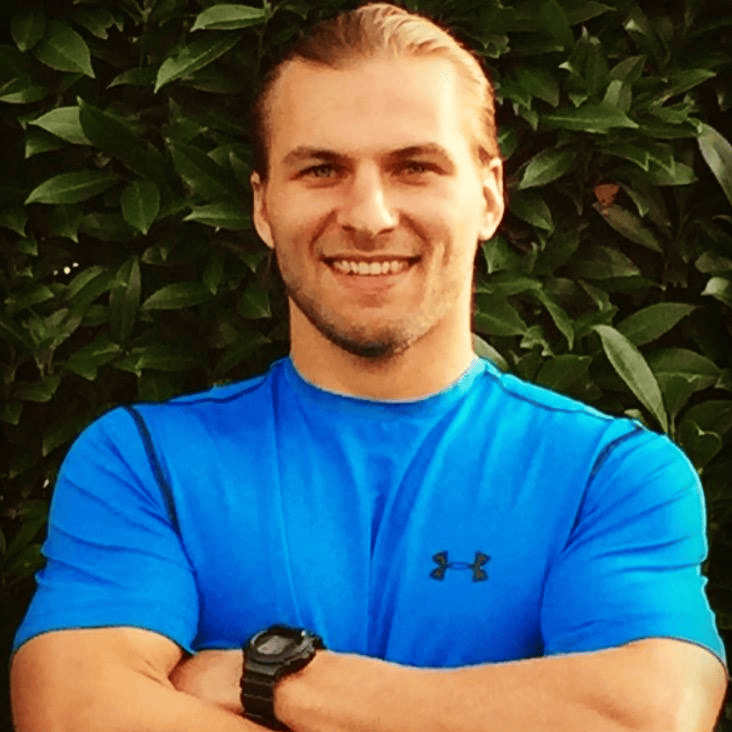 Rowing Machine King Founder and Author.