Stamina Body Trac Glider 1050 Rowing Machine Review
The Stamina Body Trac Glider 1050 gives you plenty of bang for your buck!
This solidly-built rowing machine gives you an identical workout offered by models twice as big and twice as expensive!
It has a compact size, weighs less than 40 pounds, and folds down for easy storage.
The dual handles have a full-range of motion, so you can emulate real-life rowing!
https://youtu.be/WtHJ07lt-6g
It has the ability to change resistance levels and comes with a multi-functional fitness monitor to keep track of your workouts.
People looking for a beginner rower or a light workout will love the Stamina Body Trac 1050.
Overall it's a great rowing machine but it does have a few shortcomings. Please read below for the full details.
Table of Contents
(click a title to jump ahead!)
1. Resistance Type
2. Monitor/Control Panel
3. Build Quality
4. Comfort
5. Storage
6. Capacity
7. Dimensions
8. Assembly
9. Pros and Cons
10. Consumer Reviews
11. Warranty
12. Price
Resistance Type
The Stamina Body Trac Glider 1050 provides resistance in the form of a single hydraulic-piston that's located underneath the molded seat.
Hydraulic-pistons operate by twisting a knob to open and close a small hole inside the piston.
The smaller the hole, the harder it is for the fluid to move through the valve, and the stronger the resistance.
You can read more about hydraulic-piston resistance and the other rowing machine resistance types in my complete comparison article.
There are many benefits to hydraulic-piston rowers, as well as many negatives.
Below I breakdown the pros and cons of the Stamy Body Trac 1050 resistance.
Resistance Benefits
The Stamina Body Trac Glider 1050 offers 12 different levels of resistance. Beginners can start at level 1 and work their way up to level 12 as they become more experienced.
You can adjust the resistance level by using the dial right below the seat. This is nice because you don't have to get off the rowing machine to change the settings like some models.
When changing resistance levels you should be careful not to touch the piston. As stated in the owner's manual:
"CAUTION: The shocks get HOT after a few minutes of use, so be sure to let them cool down before adjusting to a new resistance level."
Another great benefit of the hydraulic-piston resistance on the Stamina 1050 Body Trac Rower is the minimal amount of noise it produces.
This is a great model for people looking to workout without disturbing roommates, family members, or apartment neighbors. It's also ideal for using while watching TV!
Adjustable resistance also offers the ability to row slowly, while still feeling strong resistance. You can set the hydraulic-piston to level 12 and row slowly, but still feel hard resistance.
This is unlike air or water resistance where you must row fast to feel a high resistance level.
Resistance Complaints
While there are many positive benefits of hydraulic-piston resistance, there are also a few negatives.
A very small percentage of users did note the Body Trac Glider 1050 wasn't physically challenging enough for them. However, the majority of users (including ones that worked out regularly) noted the rower provided a stimulating full-body workout.
Hydraulic-piston resistance doesn't provide as strenuous of a workout as the other resistance types. So if you are looking for a "Crossfit" style rower, this may not be the best model for you.
The Body Trac 1050 is great for people looking to row for about 20 minutes a day at a moderate level.
Users who complained about "weak" resistance may have also used the rower incorrectly. Rowing with improper form can cause certain muscles to workout more than others and feel as if the machine isn't working properly.
Make sure to row with 60% legs, 20% core, and 20% arms. You can read more about the different muscles used in my rowing muscle breakdown article.
It is also possible for some users to be too advance and strong for this specific hydraulic-piston rower. this model is not ideal for advanced athletes and very strong users.
Hydraulic-piston rowers can also heat up after about 15 minutes of rowing and leak oil. This doesn't happen often but it is one of their downside and can occur as the rowing machine gets older.
I recommend putting down the Stamina Fold-to-Fit Equipment Mat to protect the floor underneath the rower.
The hydraulic-pistons can also lose some of their resistance strength when they heat up. This is due to the oil becoming less viscous (thinner). I usually recommend the user stop rowing for 5-10 minutes and wait for the pistons to cool down.
This is a great time to perform supplemental exercises like push-ups, sit-ups, or stretching.
Resistance Overall
While there are a few disadvantages with this resistance-type, I believe the advantages outweigh the disadvantages for many users.
People will love this resistance if they are new to rowing, want a quiet rowing machine, enjoy the "free-motion" arms, and aren't looking to spend a fortune!
Monitor/Control Panel
To help keep track of your workouts a multi-function electronic monitor is included with the Body Trac Glider 1050.
The fitness meter keeps track of time, the number of strokes completed, and the estimated amount of calories burned.
When the meter is in 'scan' mode, it continually cycles through each function every six seconds. This is helpful because you don't have to stop working out to toggle through the functions.
It is powered by one AA battery (included).  The unit shuts down after 4 minutes of inactivity to help save battery.
The monitor can be useful but a few users have complained about a few issues:
The computer is not backlit, so the display is difficult to see in low-lit areas.
Calculations of calories burned isn't accurate compared to other calorie counters. Stated in the manufacturer's instructions, "The calorie readout is an estimate for an average user. It should be used only as a comparison between workouts on this unit." This is common on all lower priced rowing machines.
The fitness monitor isn't made of the highest quality plastic, so you have to be careful when moving it for storage.
The monitor is very basic and good at tracking only the basic fitness data. This is fair considering the Body Trac Glider is on the lower end of the price scale for rowing machines.
Overall, these minor issues with the fitness monitor shouldn't deter you from buying this model because most budget rowing machines have these problems.
If you need more advanced tracking you can always use your phone and a heart rat monitor sold separately.
Build Quality
The build quality of the Stamina Body Trac Glider 1050 frame is excellent for the price you are paying. It has a steel frame and an aluminum center beam.
It's surprising how solid the rower is given it has a lightweight frame that weighs less than 40 pounds.
Hydraulic-piston resistance rowing machines are generally the quietest out of all resistance types and this holds true with the Body Trac Glider 1050.
Most of the noise comes from the seat rolling back and forth on the seat rail.  It sounds very similar to a skateboard on the sidewalk.
The piston can sometimes make a faint 'hissing' sound but isn't loud at all and can't be heard while watching TV.
Some users complained the roller seat can make a loud squeaking noise, but mentioned it could be fixed easily with a few squirts of WD-40.
Below you can check out a short video of the Stamina Body Trac Glider 1050 in action.
Comfort
Comfort on a rowing machine is key to exercising everyday. If you aren't comfortable rowing, you aren't going to want to exercise!
Below are some of the key comfort areas to discuss on the Stamina 1050 Body Trac Rower.
Seat
The seat is made of molded plastic and is comfortable for short to moderate rowing sessions.
A few users complained the seat can be uncomfortable when rowing for longer periods of time and the seat gets harder after excessive use.
To help with these issues, users suggest using a folded gym towel or a small pillow and placing it on top of the seat before use.
I should also note that almost every single rowing machine receives a few complaints about the comfort of its seat.
Handles
The handle bars come with standard padded grips that are not too hard and not too soft.  It feels a whole lot better then having them wrapped in cheap foam that will tear in about 2 months.
One user complained the handles can be a little harsh on your hands if you grip them tightly. This can be easily fixed by wearing rowing machine workout gloves.
Footrests
The foot straps and footrests of the Body Trac Glider 1050 are probably its most talked about features. A lot of users complained about their feet slipping out of the foot pedals during their workout!
The major issue with the foot pedals is they're too big and the foot straps are positioned really high on the foot pedals (near the toe area).  This leaves the rest of your foot unsecure and prone to slipping out while rowing.
Users have fixed this issue with different solutions including installing the foot pedals upside-down and installing u-bolts at the bottom of the foot pedals.  Although the foot pedals and foot straps are not perfect, they were not big enough of an issue to discourage users from using the rowing machine.
Overall
The rowing motion is one of the Body Trac Glider's best features.  The seat moves smoothly back-and-forth and the handles are attached to dual-jointed arms, allowing the handles to operate with a full range-of-motion.
What's so special about full range-of-motion?
This allows the handles to not only move towards and away from your body but also in a circular-motion similar to the actual rowing motion on water.
Storage
The Body Trac Glider is ideal for someone that's interested in a full-body workout machine but is also space-conscious.
To store away, all you have to do is unscrew two knobs to unlock the arms, fold the arms away, screw back the knobs to lock the arms in place, and rest the rower on its end so it stands up.
The whole process can be done in under a minute.
When in storage mode, the rower is 23.5″ x 46.0″.
Not quite small enough to fit underneath your bed, but small enough to stow away in your closet or in the corner of a room.
Even though the Stamina Body Trac Glider 1050 only weighs 40 lbs., there aren't any wheels so you cannot roll it into a closet. This is why I suggest you keep in near where you are going to store it, unless you are strong enough to lift 40 lbs.
Capacity
The Stamina Body Trac Glider 1050 has a long gliding track and big foot pedals making it ideal for taller rowers.
Users as tall as 6'6" used the rower with no issues.
Users as short at 5.0′ have also used this rower with no functionality problems. The only problems they did encounter were their feet slipping out of the foot pedals.
Per the instruction manual, the weight capacity for the unit is 250 pounds.
Dimensions
In-Use: 

58.2″ x 42.5″ x 18.1″ (L x W x H)

Storage/ Folded

23.5″ x 46.0″ (W x H)
According to Stamina's website

Weight:
Assembly
The manufacturer recommends two people for assembly. However, plenty of users commented (including a 65-year-old woman with no experience working with tools) they were able to put the unit together with no help in about 20-30 minutes.
The tools required for assembly are included and the main parts are already put together in the box.
The parts that require assembly are mainly the seat, pedals, and arms.
Pros and Cons
Pros:
Solid-construction
Compact design
Light weight
Easy storage
Adjustable resistance to accommodate different fitness levels
Full range-of-motion dual handles that simulate rowing on water
Long gliding track to accommodate rowers as tall as 6'6"
Easy assembly
Cons:
Foot-pedal/ foot-strap design make it difficult to keep feet in place while working out
Resistance-level can weaken due to the shock getting hot
Hydraulic-piston can possibly leak
Calorie-counter on the fitness meter can be inaccurate
Consumer Reviews
Users praised the solid frame on the Stamina Body Trac Glider 1050 Rowing Machine. Especially considering its very modest price tag.
They also liked the "free-motion" handles,  which is uncommon for hydraulic-piston rowers and rowing machines in general.
The biggest complaint was the footrests aren't the best for keeping your feet locked in while rowing but some users found interesting ways to fix the issue.
Read more here: Stamina Body Trac Glider 1050 Review
Average Rating: 4.1
Warranty
Frame: 1-year
Parts: 90-days
Stamina Body Trac Glider 1050 Price
One of the most alluring features of the Stamina Body Trac Glider 1050 is the price. People looking for a very low cost rowing machine usually look to hydraulic-piston rowers and the Stamina brand.
The Body Trac 1050 is offered by many retailers and usually for the same price. It can also be found on Amazon which has good pricing, great consumer protection, and many supplemental products like the floor mat and heart rate monitor.
Final Thoughts
The Stamina Body Trac Glider 1050 is a great beginner rowing machine and it has many positive features.
It is very quiet, low priced, compact, and has free motion rowing handles.
However, the monitor can be a little basic and the hydraulic-pistons have the normal issues seen on all hydraulic rowing machines.
I also recommend checking out the Stamina Body Trac Glider 1060 which is considered an upgrade to the Stamina 1050.
You may also want to check out a magnetic rower, which has many of the same great features as hydraulic-piston rowers, without the quality issues. The best budget magnetic rower is the Sunny Health & Fitness SF-RW5515 Magnetic Rowing Machine.
I hope you found my Stamina Body Trac Glider 1050 review to be helpful! Leave a comment in the section below if you have any questions.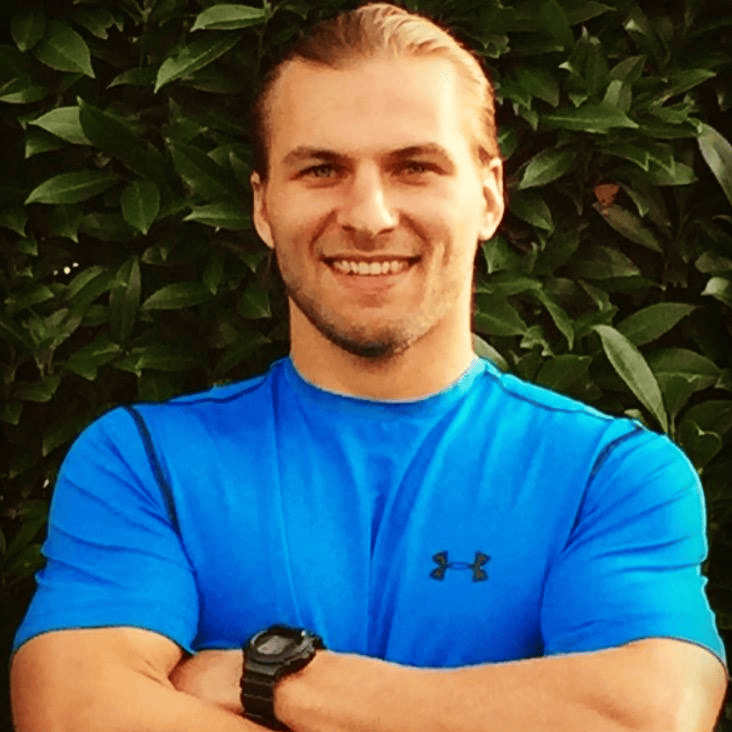 Rowing Machine King Founder and Author.