Stamina DT Pro Rower Review
The Stamina DT Pro Rower is said to be Stamina's most sophisticated rower to date!
Fully equipped with dual air & magnetic resistance, this rowing machine ensures top of the line resistance strength.
Strong resistance with a multi-function performance monitor, makes this rowing machine great for all ages & fitness levels.
While the Stamina DT Pro is sure to give you a compete total body workout, you must first ask yourself if you are getting the "best bang for your buck?"
I've looked at every rowing machine in this price range to determine if the Stamina 35-1485 is the top choice.
Check out my full Stamina DT Pro Rower review below to learn about all the pros & cons!
Stamina DT Pro Rower – Smart Workout App, No Subscription Required – Air & Magnetic Resistance – Foldable
SET CUSTOM WORKOUTS: Program custom workouts, including intervals and target metrics. Monitor your heart rate, distance rowed, workout time, strokes per minute, calories burned, stroke count and watts/power produced. Pulse can also be tracked with the included heart rate strap.

SUPPORTED BY SMART AUDIO COACHING: This product is fully supported by müüv, the all-in-one app that provides smart audio coaching, a follow-along assembly video, personalized workouts tailored to the equipment you own, and mo
Table of Contents
(click a title to jump ahead!)
1. Resistance Type
2. Monitor/Control Panel
3. Build Quality
4. Comfort
5. Storage
6. Capacity
7. Dimensions
8. Assembly
9. Pros and Cons
10. Consumer Reviews
11. Warranty
12. Price
13. Overall Review
Resistance Type
The resistance provided by the Stamina DT Pro Rower is a combination of air and magnetic resistance.
Combining two of the best and most popular resistance types is what makes this style of rowing machines so great!
Both styles offer similar but different benefits to make the combination better than just one stand alone style.
Air resistance operates by pulling the handle and spinning the flywheel. The faster you pull the handle (row), the more resistance you create. This provides great high-end resistance.
Magnetic resistance operates by setting the tension level and feeling the same resistance no matter how fast you row. This provides excellent low-end resistance.
For more details about how air and magnetic resistance operate, visit my comparison analysis article here.
This combination of "variable" and "adjustable" resistance provides a lot of great benefits which I will explain below!
Resistance Benefits
The dual-technology resistance provided by the DT Pro Rowing Machine is said to be Stamina's most sophisticated indoor rower ever.
The air and magnetic technologies provide a smooth, dynamic rowing stroke that "requires serious effort, for serious results".
With 8 levels of adjustable resistance, I would have to agree. The Stamina DT Pro Rower uses air resistance only on the lower levels and then adds magnetic resistance as you progress higher.
This hybrid system allows for a smoother, quieter, and overall stronger rowing stroke.
Users looking to get very strong resistance will be happy to hear the Stamina DT Pro Rowing Machine will boast a stronger resistance than air-only rowers like the Concept2 Model D.
Like all combination air/magnetic rowing machines, the hybrid style allows for overall stronger resistance, making it perfect for elite athletes looking for the most intense workout!
The resistance combination also makes it quieter than air-only rowing machines because the magnetic resistance allows for a stronger resistance without having to spin the flywheel so fast.
The slower spinning flywheel will create less noise and a more comfortable rowing sound.
Resistance Negatives
While the air/magnetic resistance of the DT Pro Rower is seen as a positive by some, to others it has downsides.
People who enjoy the virtually silent rowing stroke of a magnetic-only rower will be upset that the added air resistance will create more noise. The noise is not enough to disturb a person in another room but it is definitely louder than a magnetic-only rower.
Users will still be able to watch TV while rowing but may need to turn the volume up a few clicks.
Another negative is the Stamina DT Pro Rower must be plugged into an outlet to control the monitor, which in return controls resistance.
While this usually isn't a big deal, it does mean the rowing machine will need to be near an outlet. It also means if the monitor ever broke it would need to be serviced or you could not control the resistance.
Resistance Discrepancy
Like all combination magnetic & air rowing machines, there is a slight discrepancy in how the rower operates. This is only noticeable by people who have used air-only rowers like the Concept2. It is not a negative, but just something to mention.
The discrepancy only slightly effects the feel of the rowing stroke and race times. It is a bit confusing but I will do my best to explain.
Basically on an air-only rower, the users pulls the handle and performs a rowing stroke. As the user recovers to perform another stroke, the fan spins freely and feels slightly "lighter" when performing the next stroke. The fan spinning freely is the same as a boat gliding forwards on the water after a rowing stroke.
This is why on air-only rowing machines (and on water) a user must row faster to feel more resistance.
On a combination rowing machine, the magnetic resistance will slow the flywheel down more than normal (sometimes to a complete stop) and cause the user to feel a "heavier" second stroke.
This is great for users who want a very hard rowing workout but it does not closely mimic the resistance felt while rowing in an actual boat. The slowing down of the flywheel will also make "race times" a lot slower.
Like I said, it is not a positive or a negative but just a different feeling. You can minimize this resistance discrepancy by setting the resistance level very low (to air only) and then increase the resistance if you want a very strong workout.
Overall Resistance
The Stamina DT Pro Rower 35-1485 has great overall resistance that can be adjusted for all ages and fitness levels.
Strong users can add the magnetic resistance to feel a strong rowing stroke every time and beginners can switch to mostly air rowing to build up stamina and endurance.
Monitor/Control Panel
The Stamina DT Pro Rower comes with a programmable, backlit LCD monitor. The monitor has many functions and tracks the following workout data:
Time
Stroke Count
Distance
Calories
Stroke/ Minute
Watts
Pulse
As you can see below, the monitor has a sleek design and a nice blue backlight to help illuminate the data.
Each data point can track your total for a workout or you can pre-select a value you want to achieve and watch the monitor count down.
For example, if you want to burn 500 calories you can set the calorie value and row until you reach your goal.
The Stamina DT Pro Rower comes complete with a fully functional heart rate monitor to help track pulse and more accurately calculate workout data!
This is a huge benefit, as most rowing machines do not have heart rate monitoring and if they do, they don't offer a free heart rate monitor!
It can also be used with the preset workout programs described below.
Preset Workout Programs
The monitor comes with 12 pre-programmed workout routines to help guide and motivate you through your routine.
Below are the following programs you will find on the monitor:
Manual (select your desired resistance levels as you workout)
Rolling
Valley
Fat Burn
Ramp
Mountain
Intervals
Target Heart Rate
– 12. : User Setting (Create and save your own custom workouts)
The preset workout programs are very helpful in creating new and challenging workouts as you progress and get more fit.
The monitor even has a "recovery" feature which can be pressed anytime to get details about your cardiovascular health and how quickly you return to baseline.
Overall
The Stamina DT Pro Rower comes with a great monitor that tracks a lot of workout data.
While it doesn't have PC functionality, like other rowing monitors in this price range, it is still a great tool for helping to achieve your fitness goals.
Plus, it comes with a heart rate monitor which is a great bonus!
Build Quality
The Stamina DT Pro Rowing Machine has a build quality that can rival any commercial rowing machine.
Constructed from premium aluminum and stainless-steel parts, the DT Pro Rower can withstand even the most vigorous workouts.
Users sit atop a premium foam padded seat and slide their feet into durable footplates. The handle is attached to a high-strength nylon strap made for smooth, quiet rowing strokes.
The rowing stroke feels smooth and strong with no squeaky noises. Most users commented the rower felt it is made from high quality materials.
Some users did comment about the weak velcro on the foot straps that can sometimes come undone while rowing. This frustrates some users because they need to stop and adjust their feet mid workout.
Overall, the build quality was said to be excellent with no major signs of concern.
Comfort
Like the build quality section, the comfort of the DT Pro Rower is said to be excellent with only minor issues.
Users commented the rowing stroke felt smooth and quiet. The contoured, padded seat was comfortable for long rowing workouts and the handle was soft and well padded.
The footplates allow users to row naturally without any discomfort, although the velcro straps could be stronger.
The seat height sits about 16.0″ off the floor which makes it easy to get on and off the rower. Especially for older individuals and people with bad knees or injuries!
Some heavier users had issues with a "wobbly" seat. They mentioned if they leaned too far to one side it would move slightly. Other users said they did not have this issue.
I also do not like that the seat does not have a cutout for your "tail bone". This can make it uncomfortable for some users, although I did not see it mentioned anywhere.
Overall, there were not many complaints about the comfort of the Stamina 35-1485 and most users were satisfied.
Check out the DT Pro Rowing Machine in action below:
Storage
The Stamina DT Pro Rower 35-1485 has an easy fold design that allows the user to fold the rowing machine in half.
This greatly reduces the footprint and allows for easy mobility.
Once folded, the user can push the rower around on the built in caster wheels to store in a closet or the corner of a room.
Folding the rower is extremely easy and only requires the user to remove the locking knob, fold the seat rail up, and reinsert the locking knob.
Capacity
The capacity of the Stamina DT Pro Rower is decent but a little lower than competitors in the same price range.
The recommended manufacturer weight limit is 300 lbs., which is good but lower than other models.
If you are under 300 lbs. then you have nothing to worry about, but if you are close to this limit there are other options that offer a higher capacity. I mention these rowing machines below.
Users as tall as 6'5″ have used this rowing machine without any issues but capacity on a rowing machine deals with inseam length and not overall height.
If you are 6'5″ – 6'6″ and feel you have a long inseam length, you may want to check out the Concept2 Model D which has been proven to fit users as tall as 6'8″.
There are no issues for shorter users when using this rowing machine. It has been used by smaller women and children without issue.
While the capacity on the DT Pro Rower isn't the biggest, it can still accommodate 95% of the interested users.
Dimensions
Assembled Dimensions (L x W x H):
Assembled Weight:
Shipping Weight:
Assembly
The assembly of the Stamina DT Pro Rower should take on average 45 minutes to 1 hour. It is fairly straight forward as long as you follow the instructions carefully.
Some users were able to assemble it faster, especially if they had two people. However, only one person is required for assembly
All the necessary tools come with the rower for assembly, so no need to have anything prepared.
Pros and Cons
Pros:
Free heart rate monitor
Dual technology resistance
Strong overall resistance
Multi-function programmable monitor
8 levels of adjustable resistance
12 preset workout programs
Low noise level
Easy fold storage
Cons:
No PC functionality on monitor
Some small comfort issues
Short warranty time
Long assembly time
Resistance does not mimic on water rowing
Other great options in this price range
Consumer Reviews
When searching for consumer reviews, you will find there aren't many available for the Stamina DT Pro Rower. Of the reviews I found, most people felt it was a good overall rower but there were better options available.
Reviews on Amazon were only from people who had isolated problems, such as broken pieces, so these low reviews must be analyzed carefully.
Low Stamina DT Pro Rower reviews, means low sales. I've tended to notice when a good quality rower, like the DT Pro, has no consumer reviews it is due to there being a better option available. In this case, the Concept2 Model D is priced about the same and is the #1 selling rowing machine.
I believe consumers would be happy to have a Stamina DT Pro but when spending their own money they would choose the Concept2.
You can read more Stamina DT Pro Rower reviews here.
Average Rating: 4.3
Rating Note: I have this rower rated at a 4.3 for when it is priced similarly to the Concept2 and other higher-priced rowers. There are times when the DT Pro Rower drops in price and this makes it much more attractive. If you can find it for a few hundred less than the Concept2, then I would bump my rating to a 4.5 out of 5.
Warranty
Frame: 5-Years
Parts: 90-Days
After purchasing, you must fill out the warranty card via mail or online to validate your warranty.
When filling out the form or asking for replacement parts, you must reference:
Model #: Stamina DT Pro Rower 35-1485
Overall, the warranty on the frame is standard, but 90 days on parts is extremely short. Other rowers in this price range can offer a 2-3 year warranty on parts.
Stamina DT Pro Rower Price
The price of rowing machines can fluctuate and they are a big factor when determining ratings and comparisons.
I've seen the Stamina DT Pro Rowing Machine listed in the higher price range but they have experimented lowering the price. I think with more high quality rowing machines in the upper price range, they are having better sales lowering the price.
The lower the price, the more attractive this model is for consumers.
When comparing prices around the web on this model, I find they are normally the same on all online retailers.
Amazon is probably the most popular place for purchasing a rowing machine online and it has the largest selection. They also offer free shipping on qualified orders and act as a great layer of protection between consumers and the manufacturer.
Overall Review
Overall, the Stamina DT Pro Rower is a great option for users who are looking for strong resistance from a reputable brand. If found for a discount or given as a gift, this rowing machine would surely fit the needs of most workout enthusiasts.
When looking at other rowing machines offered in the same price range I would have to recommend you look at some other rowers first.
When comparing the Stamina DT Pro Rower vs. Concept2 Model D you will see the Concept2 is a better overall rowing machine and priced very similarly. While there may be a few features the DT Pro Rower does better, if you read my full Concept2 review, you will see the difference.
As I mentioned, prices can fluctuate with this model. If you can find the DT Pro for less than the options above, I think it can be a great option.
I hope you enjoyed my Stamina DT Pro Rower review! If you have any questions or concerns please leave them in the comment section below.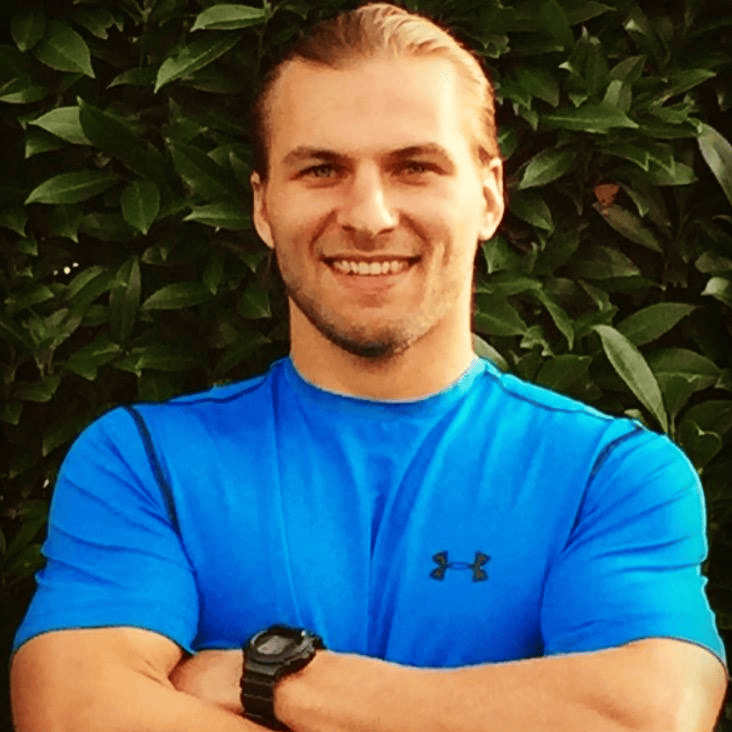 Rowing Machine King Founder and Author.