How to Find a Concept2 Used Rowing Machine for Sale
You want a rowing machine but they are so expensive!
Well, why not buy a Concept 2 used rowing machine for sale on Craigslist or Ebay for 50% off!!?
The goal of this article is to teach you to find a great used rowing machine for sale by using a variety of techniques to see listings fast.
Originally I wanted to write a guide about buying used rowing machines on Craigslist but then I noticed two things.
The extremely high demand for used Concept 2 rowers for sale and some great deals on Ebay, Facebook Marektplace, Letgo, and Offerup.
There were hundreds of searches for terms like "Used Concept 2 Rower Craigslist" and "Concept 2 Rowing Machine Craigslist", so I will make sure to emphasize these. However, I also want to note that I saw some Concept 2 rowers for sale on Ebay for $500-$650.
Also note, if you are interested in a used WaterRower for sale on Craigslist or Ebay, just follow the same instructions and replace "Concept 2" with "WaterRower". As goes with any other rowing machine brand or model.
Things to Understand First
Finding a good Concept2 used rowing machine for sale is a very difficult task. These machines hold their value for a very long time and are rarely offered at a good price.
They have the highest build quality, best rowing stroke, and best monitor. See for yourself in my full length Model D review.
This means that whenever a person lists one for cheap they are sold within a few hours.
So you must have 3 things to land a great used Concept 2 rower on Craigslist or Ebay:
Cash
Fast Reaction Time
Patience
These 3 things, plus a little luck, will ensure you find a great used rower.
The Experiment
Since I already own a rowing machine and do not need to buy one, I decided to set up an experiment to make my search as realistic as possible.
My hypothetical situation is:
Looking for a used Concept 2 Rowing Machine
Willing to ship from anywhere in U.S. or drive 100 miles from LA zip code
$650 dollar budget (more than 30% off current price)
This means my search will be split into looking for local listings and looking nationwide and attempting to ship it.
If you are only interested in searching local then ignore any nationwide sections.
Step #1: Finding a Used Rowing Machine for Sale
First I wanted to see what websites actually listed used rowers. Maybe Craigslist isn't the only place to find a good deal. Maybe finding an Ebay rowing machine is better?
After some research, I only found 3 sites that were worth mentioning. This is actually good news because it makes our search a little more manageable. These sites are:
Ebay
Seemed to have some good used rowing machines for sale.
Visiting the recently sold section, I was able to see some nice used Concept 2 rowing machines selling for ~$500.00.
Has the benefit of searching nationwide and shipping to your house.
Ebay is an auction site so it is harder to get a great deal but definitely worth monitoring.
Craigslist
Has a lot of used rowing machines for sale.
A lot of spam from commercial sellers that can be filtered out.
Easier to land a local deal and pick up then to have a seller ship.
Probably the best chance to get a great deal.
www.row2k.com/classifieds/
Nice niche site that lists used rowing machines for sale.
Not a lot of used rowers listed but may get lucky!
Worth monitoring for updates.
There are international sites such as www.kijiji.ca (owned by Ebay) in Canada and GumTree in the U.K..  A Google search for "Rowing Classifieds" also yields some other international sites if you are interested.
Step #2: How to Monitor New Listings
Now that we know the 3 sites we want to monitor for used rowing machines we can begin to automate our searches.
New listings are often sold fast so we want to get updates ASAP so we can make an offer.
Below are the step-by-step instructions for how to search for rowing machines for sale and get live updates.
When you perform the initial search it is a good idea to go through all the old listings to see if any rowers are still available and what price they are currently being sold for.
How To Find a Concept 2 Rower on Facebook Marketplace
Facebook is another good place to find used Concept2 rowers. Since Facebook is arguably the most popular social media site, you might know your way around it, making it easier to find used Concept2 rowing machines.
But before you can find your preferred rowing machine, you want to create an account if you don't have one. Alternatively, if you aren't new to Facebook, you can log in to an existing Facebook account. Then you will navigate to the left of the Facebook screen, where you will find Facebook Marketplace.
Facebook Marketplace has a search bar where you will key in "used Concept2 rowing machine." The search bar allows you to search for various listings on Facebook Marketplace. So, finding what you're looking for – the best Concept2 used rower – should be straightforward.
While still on Facebook Marketplace, you can set various filters to narrow your search down. For example, the filter allows you to set your location.
At the same time, it allows you to widen the search up to 100 miles from your chosen zip code. One more advantage of Facebook Marketplace over other marketplaces is that you can easily haggle down the listed price.
But this isn't always the case since some sellers might be unwilling to budge on the listed price. But still, you can be lucky, and visiting this Marketplace is worthwhile.
If you want to receive notifications every time a seller lists a Concept2 used rowing machine, you can turn the notifications on to receive leads. And you want to follow the steps below:
Click on Your Profile
You want to click on your profile in the top right corner of your Facebook screen.
Select Settings & Privacy
After clicking on your profile, you will find a drop-down menu with various options. You want to select settings & privacy from the drop-down list.
Select Settings
Choosing the settings & privacy options gives you a few more options on a list. You want to select the first option: settings.
Select Notifications
Now, you want to shift your attention to the left side of your Facebook screen; you will find a list going a long way down. So, that means you will scroll down the list until you find Notifications. Then, you will select this option.
Choose Marketplace from the Available Options
After selecting notifications, you can set "What notifications you receive," according to Facebook. Whether you want notifications from comments, tags, or reminders, you can set your Facebook to notify you.
But since you want to receive notifications from Facebook Marketplace, you should click on this option from the list.
Turn On Your Preferred Toggle Switch
Once you've selected the Marketplace option, you can choose "Where you receive these notifications," as Facebook puts it. You have three options for receiving the notifications: Push, Emails, and SMS.
Depending on your preferred method, you can turn a toggle switch on. And Facebook will send notifications to your chosen communication channel. Additionally, you can "allow notifications on Facebook" if you turn on the toggle switch for this.
However, Facebook modifies these steps constantly. So, you might need to follow a different set of steps in the future as Facebook updates its databases occasionally.
How To Find a Concept 2 Rower on Letgo
Letgo is another Marketplace you want to visit for Concept2 used rowing machines. Sourcing for used products on this Marketplace is fast and simple with a fair share of fun. Even if you're looking for other used products, you can find what you're looking for on this platform.
As a Marketplace, Letgo brings buyers and sellers together to "make 'secondhanding' second nature," as it puts it. With this in mind, you can find excellent-performing Concept2 rowers on this platform at affordable prices.
But the first thing to do is create an account if you don't have an existing one to join this platform.
Download the Letgo App
The good news is both iPhone and Android smartphone users can download this app. Of course, depending on your smartphone, you will download this app from the App Store or Play Store. Also, this app looks like Pinterest, meaning you will use it easily due to its user-friendly interface.
Log In to Your Account
Once you've downloaded the app, you will log in to your existing account. But if you're new to this platform, you will create a new Letgo account. What's impressive is that setting up an account is fairly easy, and you will follow similar steps as creating a Pinterest account.
Search for a Concept2 Used Rowing Machine
After logging in to your account or creating one, you want to find the best Concept2 rowing machine for your home gym. You have two methods for finding what you're looking for:
Use Colorful Buttons to Find a Rowing Machine
You will notice colorful buttons at the top of your in-app interface. But since these buttons portray icons of various household items such as electronics and clothes, it might be a while before you can find an icon for gym equipment or a rowing machine. So, finding a rowing machine with this option is a bit time-consuming.
Use the Search Bar
You can speed up your search by typing in the "best Concept2 used rowing machine" in the search bar. Besides increasing the search speed, this option is easier to use, especially when looking for an item that only interests a small community of fitness enthusiasts. So, you want to use this search option to find what you're looking for fast.
Set the Search Filter
One thing you want to know before using this Marketplace is that it focuses on local listings; the app uses your geolocation to show listings around you. So, that means it can only connect you with a seller not too far from where you live.
But still, you can set this app to show listings based on distance from where you live, price, and product condition – how new the Concept2 rowing machine is.
Chat With the Seller
After you've found what you're looking for, you can start a chat within the app with the seller. The best part is you don't have to give out any personal information since you can chat within the app; this allows you to discuss everything to reach a deal.
How To Find a Concept 2 Rower on Offerup
Offerup platform is similar to Letgo, although it's more popular. And this places it above Letgo, meaning you can find excellent deals here.
You want to start by logging in to your account if you have an existing one. But if this isn't the case, you will create a new Offerup account. You can download its app from Play Store or App Store. But this depends on your smartphone.
The app has a search bar for finding products easily. Since your goal is to find a Concept2 rowing machine, you will type in the name of this rower and tap search. Then you will see listings and choose the one that you like most.
Also, you can chat with the seller via the in-app chatbox. And this allows you to negotiate a deal. However, this Marketplace recommends that you pay for products with cash. If you try to pay for a product via a prepaid card, personal check, or cashier's check, the seller might decline your offer.
So, you want to pay for your Concept2 rowing machine with cash. Alternatively, you can make an in-app payment via Stripe. Since this app functions like Letgo, you will follow the same steps when buying a rowing machine from this Marketplace.
How To Find a Concept 2 Rower on Ebay

I split this section into 2 parts in case you are only looking local or if you want to search the entire U.S.
Local Listings
Login or create a new account at Ebay.com.
Enter in a search keyword and select your preferences along the lefthand side.

You can search within a certain number of miles of your zip code.

You can also select 'Shop By Category' > 'Exercise & Fitness' > 'Cardio Equipment' > 'Rowing Machines' > 'Concept' and this search will return all Concept Rowers.
After refining your search to exactly what you are looking for click the " + Follow This Search" button at the top of the page.
You will now receive email updates for any new listings to this search.
Remember the broader your search the more listing you will see and you can also follow multiple keyword searches.
Nationwide
To search nationwide on Ebay just follow all the same instructions as 'Local Listings'.
Then when refining your search, check the box for 'North America' or 'US Only' under 'Item Location'
Just a note, a lot of Ebay listings are for 'Local Pick Up Only'.
How To Find a Concept 2 Rower on Cragslist

I split this section into 2 parts in case you are only looking local or if you want to search the entire U.S.
The setup for Craigslist is slightly longer than Ebay because I have two ways for you to receive notifications.
Local Listings
Login or create a new Craigslist account.
Search for the closest city near you on the righthand side.
Enter the search term 'rower' and hit enter.
Refine your search on the lefthand side.

Can enter in 200 miles from your current zip code.

Click on 'Save Search' next to the search bar at the top of the page.
Check the box for 'Alert On' to receive emails of new listings.
To cover larger areas or more search terms just repeat the steps above with different search criteria.

Search in other close metropolitan areas and for terms like 'Rowing Machine'.
Following these steps will get you updates on new listings for used rowers on Craigslist but I also have another method that works as well.
When doing both methods I've noticed that one may notify you a lot sooner than the other so in my opinion it is best to implement both methods.
The second method is from a website called IFTTT: "If This Then That".
Basically a way to setup "IF Statements" as a way to get stuff done. So you can do cool things like "If" team USA scores "Then" notify me via email.

We will use IFTTT for "If" a rowing machine is posted to Craigslist "Then" email me the listing.
So here are the steps:
Go to https://ifttt.com/ and create a new account.
Copy and paste your Craigslist search URL into the box.
Click 'Add'.
You will now receive emails when a new listing is added to Craigslist.
There are a lot of other cool 'Craigslist Recipes' that you can search for like adding a search to Feedly if you are into RSS feeds. You can even get updates sent to your phone via SMS text!
Nationwide
I have not found a very good way to search Craigslist nationwide for used rowing machines for sale. Craigslist is designed more for local transactions and does not want to deal with people shipping products. They also don't want to deal with online payments.
However, there are some ways to search all Craigslist listings.
Google Alerts:
Google alerts will email you every time a new post is made with the criteria you input. I use it to get alerted for new rowing news. You can also have it update you when a site makes a new post.
The only downside is the alert happens when the page is indexed by Google which may not happen right away.
Here are the steps to setup Google Alerts for used rowing machines for sale:
In the search bar enter: "rower site:craigslist.org" without the quotes.

This will search for the term: rower on the website Craigslist.org.
You can change "rower" to "Concept 2" or just make multiple alerts for different keywords.

Now click 'Show Option' and select your preferences. This is what I chose:

How Often > As-It-Happens
Sources > Automatic
Region > United States
How Many > All Results
Deliver To > Email Address

Click 'Update Alert' and you're all set.
Search All of Craigslist:
Craigslist doesn't have a national search so people have created websites to search all of Craigslist and put the information in a neat, orderly webpage.
Google search 'Search all of Craigslist' and select a search engine. These are a few I like:
Type in your search term
Sort by 'relevance' or 'date'
You will find every Craigslist listing with your search term in the U.S.
You can sort by Date and search everyday for new listings.
Works just as good but you just won't get updates in real time.
Row2k
You can visit www.row2k.com/classifieds/ to see listings of used rowing machines.
There is no way to get updated of new listings but the posts are so few and rare that a quick 10 second check everyday will work.
Step #3: How to Make an Offer?
Once you find a used rowing machine you want you need to act fast. Craigslist is very fast paced, while on Ebay you can either 'Buy Now' or wait to bid.
On Craigslist you need to call the owner immediately. If they don't answer leave a voicemail and then send a text message. In this day and age some people just prefer to communicate by texting.
Offer the amount you are willing to pay, say you have CASH IN HAND, and can come pick it up ASAP!
The key is to seal the deal before anyone else can offer more money or pick the rower up first.
You need to act extremely excited to pick it up and very interested.
I don't care if you throw in a sob story about how you need it for health problems and you can't afford a new one or that you are buying it for your rehabilitating grandfather. Just make sure they don't back out of the offer!
Making a personal connection can help with this.
How to Pick Up a Used Rowing Machine
You need to pick up the rower as fast as you can. The best option is to say you are available to come now.
Make sure you know the dimensions of the used rowing machine for sale and that it can fit in your vehicle. Most rowers can fold up or be taken apart for storage so they may be able to fit in a car trunk.
When you arrive test the rower and make sure everything is working properly. Test it a bit and see if you feel anything unusual. Does the chain feel ok? Does the seat slide smoothly?
You can also check the lifetime meters in the monitor if you choose, although this doesn't necessarily mean anything. Rowing machines with high meters can still operate perfectly fine.
If something is not functioning correctly it may be an opportunity to knock off a few more bucks. When you are there with cash in hand, they may just say ok.
Concept2 parts are usually pretty cheap and easy to find. They are also easy rowers to work on so don't worry about anything too minor.
Other than that you should be good to go!
How to Ship a Used Rowing Machine
This is the hardest part when looking for deals outside of your driving range. While you may have found a good deal, it can certainly turn into a bad one if you tack on $200 for shipping.
Picking up your rowing machine is by far the best option. If you find a used rowing machine for sale outside of your state and you really want to ship it then here are your options.
Ebay
Some Ebay listings will list Free Shipping using USPS. Others have a 'Shipping Cost' that you must look at inside the listing or they have a 'Shipping Calculator'. The calculator will tell you how much shipping will be to your zip code.
Make sure to check shipping costs, as I've seen some rowers cost over $400 to ship.
Craigslist and Row2k
There are a few ways to ship a rowing machine and it can depend on your location. It also depends on the weight of the rower and size of the box.
USPS only delivers packages up to 70 pounds and is one option.
Concept2 lists the shipping weight of the Model D at 69 pounds so it is just able to be shipped using this carrier. It's shipping dimensions are (56″ x 15″ x 21.5″) (L x W x H)
I setup a hypothetical shipment from NY to California and it cost about $160.00 for ground shipment. Charlotte, NC to Austin, TX was about $133.00.
Shipping via UPS was in the same ballpark and another great option.
So just keep in mind that if you are shipping a rower to add on about $150.00 in cost. This could make your sweet deal become not so sweet and even cost more than a brand new rower!
Before you ship, check the price of a brand new rower on Amazon, who usually offers free shipping.
I checked some other shipping options such as Uship and they seemed to be more expensive than the common carriers and more of a hassle to deal with.
Deals and Key Findings
After running the experiment for a month here are some great deals I found as well as some key findings.
Key Findings
I noticed that the alerts from the Craigslist site came about 1 hour earlier than IFTTT.
Sometimes I would get alerted by Craigslist and not IFTTT or vice versa. That is why it is good to have both setup.
I would recommend periodically logging in to each site (Ebay, Craigslist, IFTTT). I felt sometimes the updates didn't come because I got logged out or maybe I was just paranoid but logging back in seemed to fix any problems.
Deals
Just 4 days into my search I got an Ebay email that a barely used Concept2 Model D was for sale in LA (50 miles from zip). The listing said it was in mint condition and used about 10 times. The "Buy It Now" price was $695.00.
A Concept 2 Rower Model D with PM4 Monitor listed at $650 for first come, first serve.
A Concept2 Model D with PM3 for $325 in excellent condition
I was able to see a lot of other great deals on used rowing machines like WaterRowers and Stamina rowers. Probably even better deals because they don't hold their value as well due to being less popular.
I was not able to find any deals that were worth shipping to my location. The shipping cost made them to high or they were listed as 'local pickup only'.
Not bad for just 4 weeks of looking.
There are also older Concept2 Model D's with PM3 and PM2 monitors that you can get for very cheap and upgrade. Other Concept2's were listed around $575 but were out of driving range and for local pick up.
Like I said, patience is key!
What if There Are No Used Rowing Machines for Sale Online?
You can continue looking for used rowing machines for sale. Usually, you will set notifications to stream in when sellers list products in your preferred Marketplaces. You will then get notifications for new listings for used Concept2 rowing machines.
But for Marketplaces that don't allow you to set notifications, you can check back often. Also, you want to do this if you don't find used Concept2 rowers. So, consider visiting the Marketplace often if there are no used rowing machines for sale.
Final Thoughts on Buying a Used Rowing Machine
Finding a great deal on a Used Concept2 rowing machine on Craigslist or Ebay is very possible! You may even run into another rowing machine that will fit your needs for $150-$200.
All you need is the willingness to look, patience, fast reaction time, cash, and a little bit of luck.
After completing this research I believe the best way to land a good deal on a used rowing machine for sale is to find a local listing on Craigslist and pick it up. Even if you have to drive 150 miles.
I just don't see many viable ways to buy and ship a used rowing machine on Craigslist. People just aren't willing to wait to be paid, they have to figure out how to ship it, and usually someone nearby will offer to pick it up. You would also have to pay using PayPal or Escrow.com.
Do you recommend buying locally or trying to ship a rowing machine? Please let me know of any tips or tricks you have used in the comment section below!!
Also, if you are having problems finding a used rowing machine for sale with my methods just give me a shout below.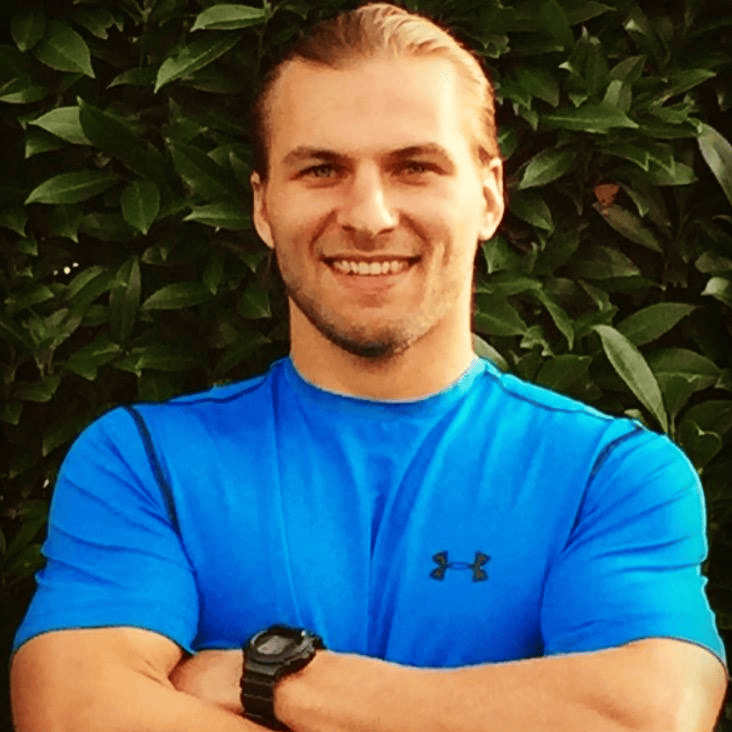 Rowing Machine King Founder and Author.