Velocity Fitness Magnetic Rower Review
The Velocity Fitness Magnetic Rower is one of the best mid-range magnetic rowers on the market!
It is also known as the Velocity Exercise Magnetic Rower, Cap Barbell CHR-2001, and Proteus PMR-3000 (more on this below)!
The magnetic resistance design uses a Drum Magnetic Control (DMC) system to provide smooth, quiet, adjustable resistance.
A compact design makes it ideal for smaller workout areas. Plus, it can fold up in seconds and be rolled away to save plenty of additional floor space.
The Velocity Exercise Magnetic Rower comes with a advanced performance monitor to track all the necessary fitness data.
It is also one of the least expensive models to come with pre-programmed workouts and an included chest strap heart rate monitor
Simply put, the Velocity Exercise Magnetic Rower is a well-rounded rowing machine with many great features. However, there are a few downside I mention throughout the review.
Table of Contents
(click a title to jump ahead!)
1. Resistance Type
2. Monitor/Control Panel
3. Build Quality
4. Comfort
5. Storage
6. Capacity
7. Dimensions
8. Assembly
9. Pros and Cons
10. Consumer Reviews
11. Warranty
12. Price
Resistance Type
The Velocity Fitness Magnetic Rower is a magnetic resistance rowing machine that is extremely quiet and offers adjustable resistance.
It's equipped with a Drum Magnetic Control (DMC) system, which is essentially a magnetic braking system.
As you pull the rowing handle, you spin the metal flywheel inside the front housing. Inside the housing is a magnet that can move closer or farther from the metal flywheel.
The closer the magnet is to the flywheel, the stronger the resistance. The farther the magnet is from the flywheel, the weaker the resistance.
For more information on characteristics of a magnetic resistance rowing machine click here.
The video below is a close representation on how the Velocity Fitness Magnetic Rower resistance operates.
Resistance Benefits
One great benefit of magnetic resistance is there is virtually no sound or noise created. There is also no surface to surface friction, so parts won't wear out over time.
This makes the Velocity Exercise Rower great for using while watching TV, in an apartment, or if you work out very early in the morning.
The Velocity Rower has 8 levels of adjustable resistance. This makes it suitable for people of all ages and fitness levels.
Families with varying fitness levels were able to use it without any issues, which highlights the versatility of this model.
The resistance is easily adjusted by pressing the up and down buttons on the fitness monitor.
Did I mention the Velocity Exercise Magnetic Rower is also offered in Black!
Resistance Negatives
There are very few issues when it comes to the Velocity Fitness CHR-2001 resistance.
One issue is the resistance does not closely mimic the resistance felt while rowing on water. When using an air or water rowing machine, the resistance gets stronger the faster you row.
This differs from magnetic resistance where no matter how fast or slow you row, you will feel the same resistance. To change the resistance level, you must increase or decrease the level on the monitor.
You can read more about 'variable' vs. 'adjustable' resistance in my air vs. magnetic resistance comparison article.
Another concern with resistance is the levels are controlled electronically. This means the Velocity Exercise Rower will need to be plugged into an outlet. It also means if the controls ever malfunction the resistance cannot be adjusted and the rowing machine will need to be serviced.
Resistance Overall
Overall, the resistance on the Velocity Fitness Magnetic Rower is great! It provides a smooth, strong rowing stroke with virtually no noise.
Most users felt the resistance was great and suitable for all users.
Velocity Exercise Magnetic Rower Names
In case you missed the intro, this rower is also known as the Cap Barbell CHR-2001 and the Proteus PMR-3000.
I'm not 100% certain why this product has 3 different names but based on my research this is what I think happened:
Proteus originally manufactured and sold the product as the PMR-3000 but ended up changing their business model. Instead of manufacturing and selling fitness products, they decided to manufacture them and sell the product "rights" to other companies.
Cap Barbell purchased the "rights" to the PMR-3000 and re-branded it as the CHR-2001.  As Cap Barbell grew, they decided to start different divisions and the cardio division was called "Velocity Fitness". Cap Barbell re-branded the rower as the Velocity Fitness Magnetic Rower.
Now in 2017, it seems Cap Barbell has dropped the "Fitness" name and now calls it the Velocity Exercise Magnetic Rower.
Sorry for going on a tangent, I know some people were confused about the different names when doing research.
Monitor/Control Panel
The Velocity Fitness Magnetic Rower comes with a 5-button multi-function fitness monitor. It is conveniently located at the base of the rower and easy to access while rowing.
The fitness monitor keeps track of important workout data including:
Time
Count
Distance (in km)
Calories
Strokes per minute
Watts
Pulse
It has a large, blue back-lit LCD display. This makes it easy to read from far away and in low-light settings.
All the data can be viewed on the home-screen while rowing and at the same time.
The fitness monitor has a motion sensor that's used to detect your actual rowing motion, which is shown as a little graphic on the display.
The monitor doesn't only count the data from zero to your finish point. It also allows you to set a target time, count, distance, or number of calories to burn and then counts down to zero. Once you hit your target, the monitor will beep to remind you the workout is complete!
So you can set the workout for 10 minutes, zone out, and wait for the beep!
Programs & Features
The Velocity Magnetic Rower offers 12 different workout programs, which are controlled through the fitness monitor.
The 12 programs consist of 6 pre-programmed workouts, 1 target heart rate program (based on your desired target heart rate), 4 open slots to customize your own workouts programs, and 1 manual program that allows you to row at your own pace without any restrictions.
The 6 pre-programmed workouts mimic different "hill", "mountain", and "interval" workouts that automatically adjust the resistance.
The monitor comes with a built-in heart rate receiver to track your heart rate with the included chest belt.
In addition to monitoring and displaying heart rate, you can also check your pulse recovery rate by pressing the 'pulse recovery' button immediately after completing a workout.
This function is helpful because it tells you how long it takes to recover from exercises. The longer it takes to recover, the more out of shape you are!
The test lasts for 1 minute and the results are displayed on the monitor.  The addition of a heart rate monitor on the Velocity Rower is a bonus because a lot of models in this price range don't include one.
An AC adapter that plugs into the front of the machine powers the monitor.  Simply plug in to turn on and unplug to turn off. The monitor will also turn off automatically after a few minutes of inactivity.
Monitor Negatives
There weren't many negatives about the Velocity Exercise Magnetic Rower monitor and the data tracking.
However, some people did experience the monitor not working properly or malfunctioning.
This is a major issue because you cannot use the rowing machine without the monitor. The monitor controls the resistance and all workout programs.
People who experienced monitor malfunction had to call Cap Barbell customer service to troubleshoot the monitor, have it replaced under warranty, or order a replacement.
Monitor Overall
Overall, the Velocity Exercise Magnetic Rowing Machine monitor is fairly advanced for the price. It offers pre-programmed workouts and an included heart rate monitor.
This is not found on any other model in this price range.
Build Quality
The Velocity Fitness Magnetic Rower frame is made from strong, sturdy, and lightweight aluminum. The rowing beam is made of anodized aluminum with rectangular tubing support for added durability.
Users commented it feels very sturdy and secure while rowing. One person even mentioned the frame feels like it's made of "heavy steel".
In the past, when researching the Velocity Exercise Rower under its other names (Proteus PMR 3000 and CHR-2001), I found some websites listing it as "semi-commercial" or "intense home-use".
It is now listed as a "regular home use" rowing machine by CAP Barbell, but I do feel it is more durable than other magnetic rowers.
In addition, the Velocity Magnetic Rower has double-bearings, which significantly reduces the wear of the bearings over time (usually found in higher-priced machines).
Practically every reviewer mentioned this rowing machine is whisper quiet and no one mentioned it made any strange squeaking or creaking noises.
Multiple users commented on how they're able to use the Velocity Rowing Machine in front of the television without having to turn the volume up loud. Some even mentioned they're able to use it in the same room as others while they were sleeping.
Other features such as the footrests, foot straps, rowing handle, seat, and rowing strap were reported to be made from quality materials.
Comfort
The Velocity Fitness Magnetic Rower has a large seat made of polyurethane leather.
Users mentioned the seat was well padded, very comfortable to sit on, and glides up and down the seat rail smoothly.
The handles are padded to make for a comfortable grip that doesn't need rowing gloves.
The footrests are oversized with non-slip material and have velcro straps to secure your feet while rowing. They also pivot as you row for a more comfortable rowing motion.
No issues were reported about the size, comfort, or quality of the footrests.
Users praised the fluid rowing motion on the rower, saying it is extremely smooth throughout the entire stroke.
This machine is essentially maintenance free and  should operate smoothly for a long time.
Storage
The Velocity Rower has the ability to fold upright in seconds after a workout.
Simply remove a knob that secures the seat rail in place, fold the seat rail upright, and reinsert the knob back in place.
When in storage mode, the rower resembles a vacuum and can be easily stored in a closet or in the corner of a room.
It also comes with concealed built-in wheels that make it easy to move around when needed.
Capacity
According to Velocity and CAP Barbell, the weight capacity of this rowing machine is 275 pounds.
There were a few users over 275 lbs. who used the rower without a problem. As long as you are close to the weight capacity I  believe you will be fine.
The seat rail is fairly long so it should accommodate most users.
Leg inseam length is the most important metric to determine whether a person is too short or too tall for a rowing machine. However, height is as a fairly accurate estimate.
Based on my research, the Velocity Exercise Magnetic Rower is suitable for users up to 6'4″.
A few users who were 6'2″ mentioned they had no issues using the rowing machine and had an inch or two to spare on the rowing beam. There was also one user who was 6'6″ who said he used the rower without a problem.
Again, each user can have different inseam lengths but I believe a user who is 6'4″ would be safe buying this model.
The rower will be fine for anyone else shorter than this height, as there are no lower end height restrictions.
Dimensions
In-Use:

80.3″ x 20.1″ x 25.2″ (L x W x H)

Stored/ Folded:

43.3″ x 20.1″ x 54.3″ (L x W x H)

Weight: 
Assembly
A majority of users mentioned the rower was extremely easy to put together and took them between 10-30 minutes to fully assemble.
After looking at the instruction manual, I saw there aren't too many loose parts to put together, so I understand why people had such an easy time.
The Velocity Rower also comes with all the necessary tools needed for assembly. Excellent for people who don't have extra tools lying around their homes.
Pros and Cons
Pros:
Super quiet
Smooth, fluid rowing motion
Comfortable seat, handles, and footrests
8 different levels of adjustable resistance
Backlit fitness monitor with large LCD display
12 workout program options
Built-in heart rate receiver with included chest strap
Durable frame & build quality
Can fold in seconds to save floor space
Concealed built-in wheels make moving easy
Easy to assemble
Cons:
Manufacturer's warranty is not as long as other rowing machines
Electrical components have higher chance of malfunctioning
CAP Barbell can have poor customer service
Consumer Reviews
Overall users really liked how quiet the Velocity Fitness Magnetic Rower operates. They also enjoy the smooth rowing motion and comfortable rowing stroke.
Some users complained about electrical malfunctions, but most were able to sort out the issue through customer service.
Other users had very hard times getting CAP Barbell to answer their questions and fulfill their warranties.
Want to know what other consumers said about this rower? See more Velocity Fitness Magnetic Rower reviews here.
Average Rating: 4.3
Warranty
Frame: 5-Years
Monitor: 90-Days
Parts: 30-Days
This is a fairly short warranty for monitor and parts. Especially for a rowing machine with this price and with a few reports of quality issues.
I also spoke to a representative who mentioned if there are any repairs required (that can't be fixed by sending a replacement part) during the warranty period, the rower needs to be sent to the manufacturer and the shipping cost has to be paid by the customer.
When filling out the warranty card make sure to record the full model name and SKU: Velocity Exercise Magnetic Rower CHR-2001
Velocity Fitness Magnetic Rower Price
The Velocity Fitness Magnetic Rower is available on a few different online retail websites. Usually they are all selling for the same price and have similar offers.
You can check Amazon who usually has great prices on rowing machines, free shipping on qualified orders, easy checkout process, and a good layer of consumer protection.
Final Thoughts
The Velocity Exercise Magnetic Rower is a great mid-range rowing machine with excellent resistance, an advanced monitor, and good build quality.
However, there are a few issues such as short warranty period, a few quality concerns, and not the best customer service. I point out these issue because I want to be as honest and fair as I can be in my reviews.
If you are looking for the least expensive magnetic rower with an advanced monitor, the Velocity Exercise Magnetic Rower is for you! If the downsides are too much, then you should explore the alternative options below.
My first alternative is for people who are able to spend a little more. If so, then check out my Stamina Avari Magnetic Rower review. This is a similar magnetic rower but has far fewer complaints and Stamina has great customer service.
You can also check out the best budget magnetic rowing machine here. The Sunny Health & Fitness SF-RW5515 will be downgraded overall, but it will cost less. You won't have the advanced monitor, heart rate monitor, or as many resistance levels, but it is still an excellent value.
I hope you enjoyed my Velocity Fitness Magnetic Rower review! If you have any questions please leave them in the comment section below.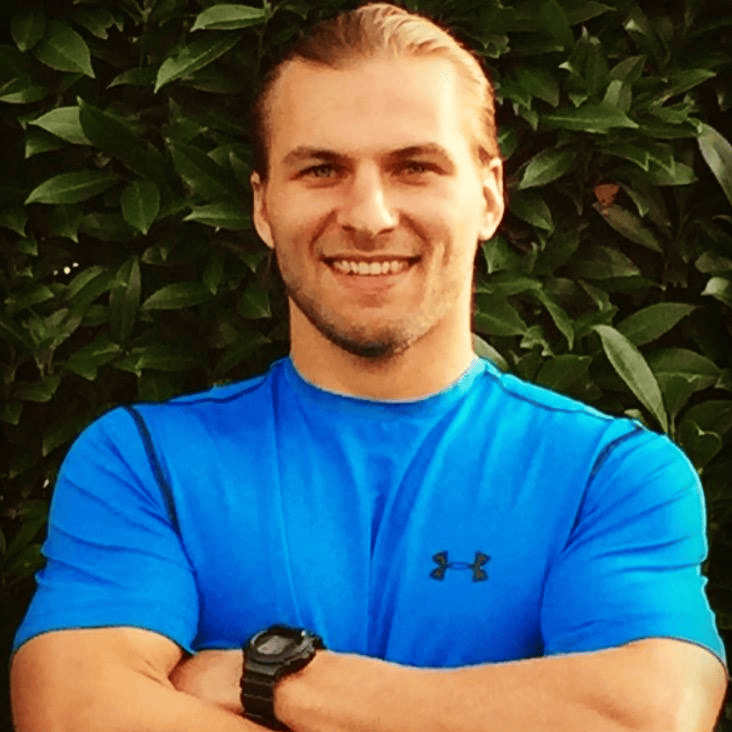 Rowing Machine King Founder and Author.