How to Find Black Friday Rowing Machine Deals?
With the holiday season right around the corner many people want to know how they can find Black Friday rowing machine deals.
This year, more than ever, people have been asking me how to find WaterRower, Rogue Fitness, and Concept2 Rower Black Friday deals.
If this is you, you've come to the right spot! I'm here to breakdown how to find the best discounts!
For years, Black Friday has been the best shopping day of the year with huge savings! These huge savings also means huge lines at the retail stores!
Many online retailers have helped customers skip these lines and offer the same great Black Friday deals from the comfort of their couch!
Below I will explain how to find the best Black Friday rowing machine deals and other Black Friday exercise equipment deals. I also have specific sections that explain how to find deals on more popular brands like Concept2, WaterRower, and Rogue Fitness.
How Does Black Friday Work Online?
Almost every major online retailer will have Black Friday deals. This year Black Friday sales will begin on November 28th and go all day through the 29th. Some will go right through until Cyber Monday! Heck, some even started earlier this week!
When browsing online retailers like Amazon, Hayneedle, Rogue Fitness, Walmart, etc. you will have to find their "Black Friday Sales Page" to find the best deals.
For example, Amazon has a main page that shows their "Black Friday Deals of the Day". You can look at what items are currently on sale, how much time is left on the sale, and how many items are left before the sale ends.
It looks like Amazon has even added an easier to use navigation bar so you can quickly narrow down the products to certain categories!
You can even see what deals are coming up so you can purchase them as soon as the sale goes live!
Click here to see ALL Upcoming Black Friday Deals
Unfortunately, a lot of retailer don't make it very easy to search for deals because they want you to browse through each page looking at all the great sales.
Amazon Black Friday Rowing Machine Deals
To increase your chances of finding the best deals on rowing machines this Black Friday I can give you a better idea of how to search for sales.
First visit the "Main Black Friday Deals Page"
Then search for Black Friday Deals on Rowing Machines in the top search box (new feature)
Also find the "Categories" section and select "Sports & Outdoors".
Then select a price range like "$200 & Above" to weed out a majority of the low cost deals.
For example, if I was looking for Concept2 Black Friday deals I would first try searching for "Concept2" in the top search box (you can also use terms like "rowing", "rower", etc.).
If this doesn't work, I would look under "Sports & Outdoors", then select a higher price range. This selection is fairly small and manageable to look through.
Another way to look for a Concept2 Rower Black Friday deal would be to search for different coupons and discount codes. Check the Amazon Coupon Homepage here and use the search box to look up rowing machine deals.
Last year there was a great Stamina Air Rower Black Friday discount that many shoppers took advantage of.
I will monitor Amazon (and other retailers) throughout the day and post the best Black Friday rowing machine deals below.
Always make sure to compare your prices to Amazon prices. Some sites list their rowers "on sale" but it is actually the normal Amazon price.
All Black Friday Deals on Rowing Machines:
Below are the top deals I found this 2019 Black Friday for rowing machines:
**LIVE 2019 UPDATE** It appears this year (2019) that a lot of companies missed the cutoff to get the deals in for Black Friday. This means their deal is not showing up on the deals page but they do have coupons.
Creating a coupon is a workaround for having missed the deadline to get your product on the Black Friday page. This way customers still see your product has a discount.
Follow my instructions below to see all  the coupon deals:
Search for "Rowing Machines" in the main search bar (Click here to see the search)
Then scroll down and look for  the green coupons
You can see many $20.00-$50.00 off coupons for rowers
If you want to buy one, just click the coupon button to apply the discount
Other Fitness Equipment Deals
Concept2 Rower Black Friday Deals
Finding a Concept2 Black Friday deal is extremely rare and very hard. Concept2 knows their rowing machine is the best, so they usually don't have to offer it as a discount.
However, it is still possible to find a discount and I will list the best ways to find one.
Concept2 Black Friday Sale on Amazon
As previously mentioned, you can visit the Amazon Black Friday Deals Page and try to enter as many filters as you can to get to a Concept2 Rower. This includes checking the "Sports" category and the highest price range.
You can also visit the Main Amazon Coupon Homepage and search for any product in the coupon search bar.
Concept2 Rower Black Friday Sale on Rogue Fitness
Rogue Fitness is another popular retailer of Concept2 Rowing Machines that sometimes offers Rogue Black Friday sales.
You can visit the Rogue Fitness Concept2 Page here to see if the rower is on sale.
Rogue also has a "Closeout" and "Hot Deals" page where they list discounts. You can visit the sales page here. Also keep an eye out for any links that mention Rogue Fitness Black Friday Deals.
This year, Rogue Fitness has decided to run a campaign called "Matte Black November" where they are running deals all month long! Check out their "Matte Black November" promo video here.
Concept2 Black Friday Sale on Hayneedle
While Hayneedle may not be the place you expect to buy a rowing machine, they actually have some great prices! Plus, they have a price match guarantee!
You can check their Sales/Deals Page here for any Black Friday rowing machine deals.
You can also check out any Black Friday deals by visiting their main 2019 sales page here.
Rogue Fitness Black Friday Sale
As I mentioned previously, Rogue Fitness is a great place to buy functional fitness equipment and Crossfit style gear.
People who love rowing also love Rogue Fitness!
I already mentioned how you can find a Concept2 Rogue Black Friday deal above, so this section will be about finding other gear.
Currently Rogue is not offering any "Black Friday Deals Week" sales, so you will have to check back on Black Friday and I will update this section with current sales.
You can also visit the Rogue Fitness Homepage and there will be big banners with any new deals or sales!
There is a Rogue Black Friday banner on a few pages with a countdown, so I am confident they will have some great deals.
Rogue Fitness Black Friday Deals
Rogue Echo Bike deal (Rogue Fitness)
Concept2 Model D (Grey) – 10 Pack (good deal for gym owners)
See main list above
WaterRower Black Friday Sale
Another popular rowing machine people look for on Black Friday is a WaterRower. These are excellent rowing machines but they can be a bit expensive.
WaterRower is similar to Concept2 in that they rarely go on sale. Finding a discount is also pretty much the exact same.
The most popular places to find a WaterRower Black Friday Sale is going to be Amazon or Hayneedle.
You can try finding a Black Friday rowing machine deal on Amazon by visiting the main Deals Page.
You can also visit the Hayneedle Deals Page here, which has become a popular seller of WaterRower rowing machines.
Other Black Friday Exercise Equipment Deals?
If you are looking for a rowing machine on Black Friday there is a good chance some will go on sale. However, it may not be the type you want and maybe you are ok with finding some other Black Friday fitness equipment.
Having looked at Amazon the past few years on Black Friday for Rowing Machine deals I have noticed they are hard to come by and go fast! However, I do see a lot of Black Friday treadmill deals as well as Black Friday elliptical deals.
To find these would be the exact same steps as mentioned above. The main thing to do is keep trying to search for filters that will get you closer to the product you want. Amazon and other retailers want you to search through more pages so you will impulse buy.
The only way to avoid this is to limit the amount of deals you see by filtering! Below are the best equipment deals I have found this Black Friday
Black Friday Fitness Deals
See full list above
Final Thoughts
Finding good Black Friday rowing machine deals can be very difficult but it is doable.
Just remember to check the major online retailers that sell sporting equipment and try to filter all your results to narrow down your search as much as possible.
Remember, there are often really good Black Friday exercise bike deals as well as treadmills and ellipticals.
If you find any great deals leave them in the comment section below for others to find! Thanks :)
P.S. – Be sure to check out my Cyber Monday Rowing Machine deals once Black Friday ends!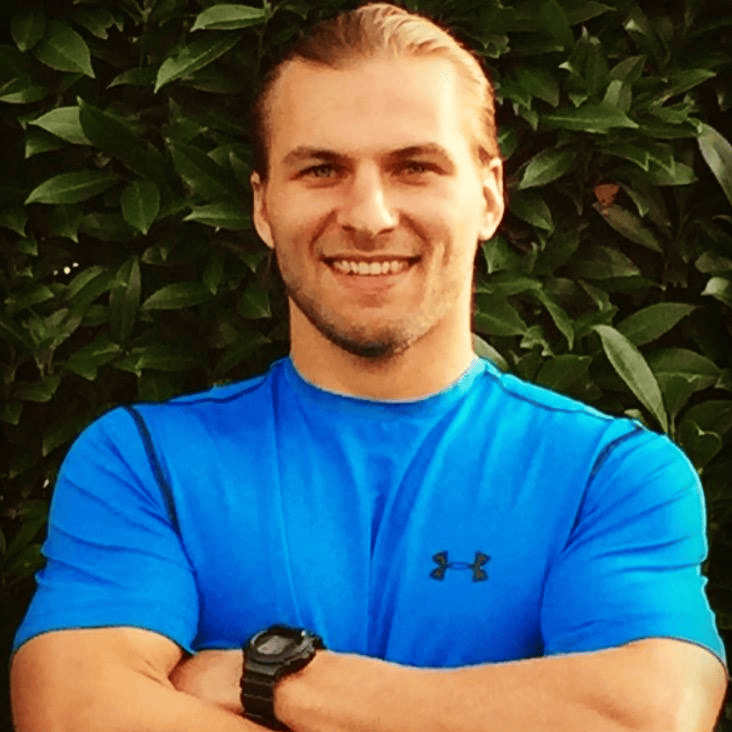 Rowing Machine King Founder and Author.