Best Crossfit Rowing Machine
Selecting the best Crossfit rowing machine can be a daunting task!
There are so many brands and models to choose from, it can be easy to get lost in a sea full of information.
This is why it's so important to research and choose a good rowing machine for a Crossfit workout!
This is where I come into play! I'll help you choose the best Crossfit rower and explain a few details around why I've made this selection (plus a great alternative option).
Rowing machines provide a complete full-body workout and are one of the best functional fitness exercise machines!
| Crossfit Rowing | Description | Check Price |
| --- | --- | --- |
| | Concept2 Model D Indoor Rowing Machine with PM5 Performance Monitor, Black | Check Price |
| | JKANGFIT Folding Rowing Machine - Rowing Machines for Home Use Indoor Magnetic Rower for Full Body with 16 Levels Resistance, LCD Monitor Device Holder (Training) | Check Price |
| | Sunny Health & Fitness Magnetic Rowing Machine Rower with LCD Monitor | Check Price |
| | Sunny Health & Fitness Dual Function Magnetic Rowing Machine w/ Digital Monitor, Multi-Exercise Step Plates, 275 LB Max Weight and Foldable - SF-RW5622 | Check Price |
| | Sunny Health & Fitness Compact Folding Magnetic Rowing Machine with LCD Monitor, Bottle Holder, 43 Inch Slide Rail, 285 LB Max Weight - Synergy Power Motion - SF-RW5801, Silver | Check Price |
This is one of the main reasons they are one of the only pieces of equipment used in the Crossfit Games. Plus, they have extremely accurate monitors to record and track data during competitions!
But you be may wondering how rowing machines beat out treadmills, climbers, ellipticals, and bikes at Crossfit gyms?
Well there are few very good reasons why Crossfit uses rowing machines and a few qualities they must have to be considered a good Crossfit rower.
To better understand how I chose the best Crossfit rowing machine, I am first going to go over why Crossfit uses rowers and what qualities a good rower must have to last in a Crossfit gym.
Why Crossfit Uses Rowing Machines?
Rowing machines are the only piece of gym equipment that provide a complete full-body workout (check out an article I wrote on what a rowing machine does for your body).
When using a rower, you exercise over 80% of your muscles, while also making awesome cardiovascular gains.
Most other exercises, such as running and biking, work out mainly your legs and leave out a lot of the upper body.
Rowing uses these muscles through a long range of motion, which is great for Crossfit!
Rowing also offers a great opportunity to burn calories and increase metabolic rates.
You can burn up to 1,000 calories per hour on a rower and performing high-intensity interval training (HIIT) can raise metabolism for hours after a workout!
Rowing Requires a Rowing Machine
Ok, this may sound silly but rowing machines are the only equipment in the gym that actually requires a piece of equipment (sort of).
Meaning, other gym equipment can be substituted for something that you don't need to go out and purchase!
Want to Run? You don't need a treadmill, just go outside and jog. Want to use a climber? Go to a local hill or find a large flight of stairs.
You do need to buy a bike to cycle but you can get a bike relatively cheap and it will still only work out your legs.
[Note – since writing this original article in 2014, Crossfit has incorporated some air bikes into workouts now, so I will mention them below.]
However, you cannot just go outside and row! Mainly because you probably don't have a boat/racing shell and you may not live near water!
A few more reasons Crossfit incorporates rowing are:
Rowing is low impact and very easy on joints. A nice break from running and some other Crossfit exercises.
Gives quantifiable results to compare to previous workouts and other Crossfitters.
Commercial rowing machines are affordable compared to high-end treadmills and ellipticals (Bikes are about the same).
Rowing can be done indoors in any weather.
Adds variations and intensity to workouts.
Helps increase your VO2 max.
Rowing machines have no motors, so they are durable and will last a long time.
The harder you row, the stronger the resistance – no buttons to press to speed up, just row harder!
Overall
Really, rowing machines are a perfect piece of fitness equipment for Crossfit.
You will see the Crossfit games incorporates some of the other pieces of "gym equipment" into the competition but they do these exercises in their "natural state".
For example, some events may require running or carrying sand bags up stadium stairs (treadmills & climbers).
As I mentioned, Crossfit has incorporated some other equipment into their WODs suck as erg bikes and ski ergs.
A major reason for this is the accuracy of the monitors. It's very easy to compare one competitor to another in terms of distance or calories burned, which makes them great for competitions!
What Qualities Does a Crossfit Rowing Machine Need?
Now that we have discussed why Crossfit uses rowing machines, we can cover what qualities a Crossfit rowing machine needs to perform well and withstand the test of time.
Superior Design – need a model that can take a beating from intense workouts.

Low Cost – gym owners need to buy a few, so prices need to be reasonable and individuals want good quality at affordable prices.

Great Monitors – need to be able to measure distance, strokes, and watts accurately. Also, nice to be able to race other rowers.

Air Rower – Strong enough resistance for intense athletes. Harder you row, the harder the workout, and a smooth rowing motion.

Compact – Ability to fold and store to save space in the gym or home.

Reliability – Parts that last and are easily replaceable and affordable.

Great Warranty – Should have multi-year warranty if paying more than $500.

Versatile – Rowing machine that is good for all sizes (height and weight) and can perform multiple exercises.
Concept2 Model D: Best Crossfit Rowing Machine?
Based on the above criteria the best rowing machine for Crossfit is the Concept2 Model D with PM5 Monitor.
You can check out the Concept2 Model D reviews and pricing here.
Concept2 Model D Indoor Rowing Machine with PM5 Performance Monitor, Black
This item benefits from an Extended 90 Day Return Window

Low impact workout that engages all major muscle groups; work legs, core and arms with a smooth, high calorie-burning motion

Track your progress with real-time reliable data; the Performance Monitor 5 (included) self-calibrates for comparable results; connect wirelessly to heart rate belts and apps (not included)

Designed to fit most users: 14-inch seat height, adjustable footrests and ergonomic handle

Separates easily into two pieces for storage; caster wheels make it mobile; easy to assemble with only eight screws. Space Recommendations- Assembled- 8 ft x 2 ft (244 cm x 61 cm). For Storage- 25 in x 33 in x 54 in (63. 5 cm x 83. 8 cm x 137. 2 cm)

Space recommended for use is 9 x 4 feet; 500-pound user capacity; 5-year frame included. Seat Height: 14 inches. Users with an inseam of 38 inches (96. 5 cm) or more may require an extra-long monorail

Included components: Concept2 Model D RowErg, Performance Monitor 5 computer (PM5), Smartphone Cradle, User Manual, PM5 Quick Start Guide, tools and illustrated assembly instructio
This probably doesn't come as a surprise considering it is the go to rower for all people and Crossfit gyms. It is even the rower that is used in the Crossfit Games and the history can be found here.
Aligning with the list above, this is how a Concept2 Rower is the best Crossfit rowing machine.
One of the strongest built models with a proven track record of unparalleled performance. Users say rowing a few million meters is just breaking it in!
Sold for relatively low cost.
The PM5 monitor is one of the best rowing machine monitors. It has all the required functions and has the ability to race other rowers.
It is an air rower.
Easily folds and rolls into a corner to save space.
Can purchase replacement parts easily.
Great warranty ( 2-yr All Parts, 5-yr Frame )
Can accommodate a very wide range of sizes and perform a variety of cardiovascular/ strength exercises.
Concept2 also has a great online community and almost everything can be researched online. They even have a full section on Crossfit here.
Concept is the industry standard, so they are needed to compare yourself to other Crossfit stats. C2 rowers also hold their value, so if you want to sell them you can get most of your investment back.
If you are confused about getting the Concept2 Model D or the Model E, I wrote an article comparing the two machines here.
You can also read my full review of the Model D by visiting here.
Check Current Reviews & Pricing:
Concept2 Model E with PM5 Performance Monitor Indoor Rower Rowing Machine Black
Indoor rowing is an effective full-body and low-impact workout; flywheel design minimizes noise while maximizing a smooth feel

Includes the performance monitor 5, giving you accurate, comparable data for every row; Adjustable monitor arm

20-Inch seat height, nickel-plated chain, Adjustable footrests and ergonomic handle; Construction: Welded steel

Easily separates into two pieces for storage. Caster wheels make it mobile.Construction:Aluminum front legs, steel rear legs

Requires footprint of 9x4 feet;500-pound capacity;5-year frame Warranty.Power Requirement:Takes two D cell batteries.During workout,the monitor draws power from the spinning flywheel to extend battery l
Xebex Rower for Crossfit
A fitness company called Get Rx'd has a model called the Xebex Air Rower, which is a great alternative to the Concept2 Rower.
It currently cost about $100 less (prices always subject to change) and has a very similar design and resistance strength to the Concept2.
The major difference is going to be the monitor. It's very difficult to get an apples to apples comparison but users say the times and data are relatively close.
However, you will not be able to use the times on the Xebex Rower for entering as official times in the Crossfit competitions (although this may be changing).
I have a review of the Xebex Air Rower that you can read by clicking here.
It's become so popular that I even did a post comparing the Xebex Rower to the Concept2 Model D. Check that article out here.
Other Crossfit Equipment
Crossfit obviously uses other equipment in their workouts such as medicine balls, kettlebells, all different types of weights, etc.
In regards to cardio equipment, two other machines used are the air bike (assault bike) and the SkiErg.
ASSAULTFITNESS Assault AirBike Classic, Black
Twenty Sealed Ball Bearings throughout the frame and pivot points to provide a smooth and durable feel

Unlimited Resistance for upper and lower body extremities based on Air Resistance; Get a complete Cross-Fit Workout

Computer features motivational programs providing many programs (Tabata, Intervals, Watts, Heart Rate) to accomplish your fitness goals.Aluminum seat post

Maximum user weight: 350 pounds . Twenty Five inch diameter steel fan delivers maximum resistance, with six way adjustable seat fore and aft, up and down and tilt. Square-tapered design

Set a calorie, distance, or time target goal with the advanced computer display ; Integrated messaging to help inspire you keeps the workout fr
As you can see from the photo above, the assault bike is not your typical bike. It uses a fan (air) resistance and has handles that the user pushes/pulls. This gives a full-body workout similar to a rowing machine.
Check out the bestselling air bike on Amazon: Assault Air Bike Classic Reviews & Pricing
Another piece of full-body fitness equipment that has been incorporated into Crossfit has been the Skierg.
I highly recommend you try out a SkiErg if you haven't done so already. It's a great workout and really helps exercise some muscles that are often neglected.
As shown above, the most popular model is probably the Concept2. It has the same resistance mechanism and monitor as the Concept2 Rowing Machines.
Check out the Concept2 SkiErg w/ PM5 review & pricing here.
It's a great price for a phenomenal piece of fitness equipment!
If you want a company that sells all types of great Crossfit equipment, including all of the products mentioned above, then check out Rogue Fitness.
Here is a link to their "Equipment for Crossfit" page.
Final Thoughts
Overall, if you are doing Crossfit you need to incorporate a rowing machine into your routine! It is a great addition to any WOD and will bring your range of workouts to a whole new level.
I highly recommend the Concept2 Rower for Crossfit and my second choice would be the Xebex Rower if you need to save a little money.
You know what they say, numbers don't lie!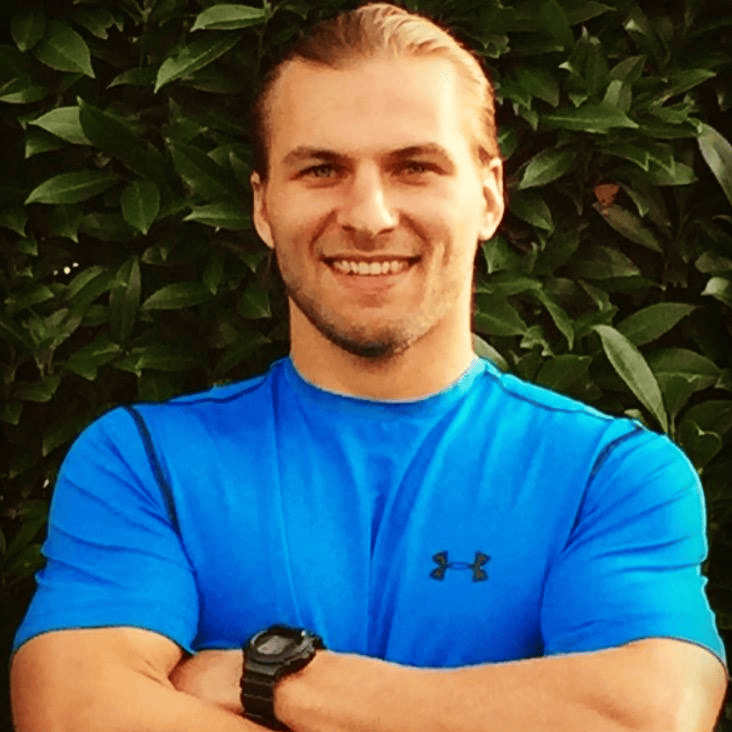 Rowing Machine King Founder and Author.